DraftKings Lands Another Wall Street Endorsement, Analyst Sets $33 Target on Stock, Highest Thus Far
Posted on: May 14, 2020, 09:04h.
Last updated on: May 14, 2020, 09:28h.
A day before its first earnings report, DraftKings (NASDAQ:DKNG) is rallying after Susquehanna analyst Joseph Stauff started coverage of the daily fantasy sports (DFS) company with a "positive" rating and a $33 price target.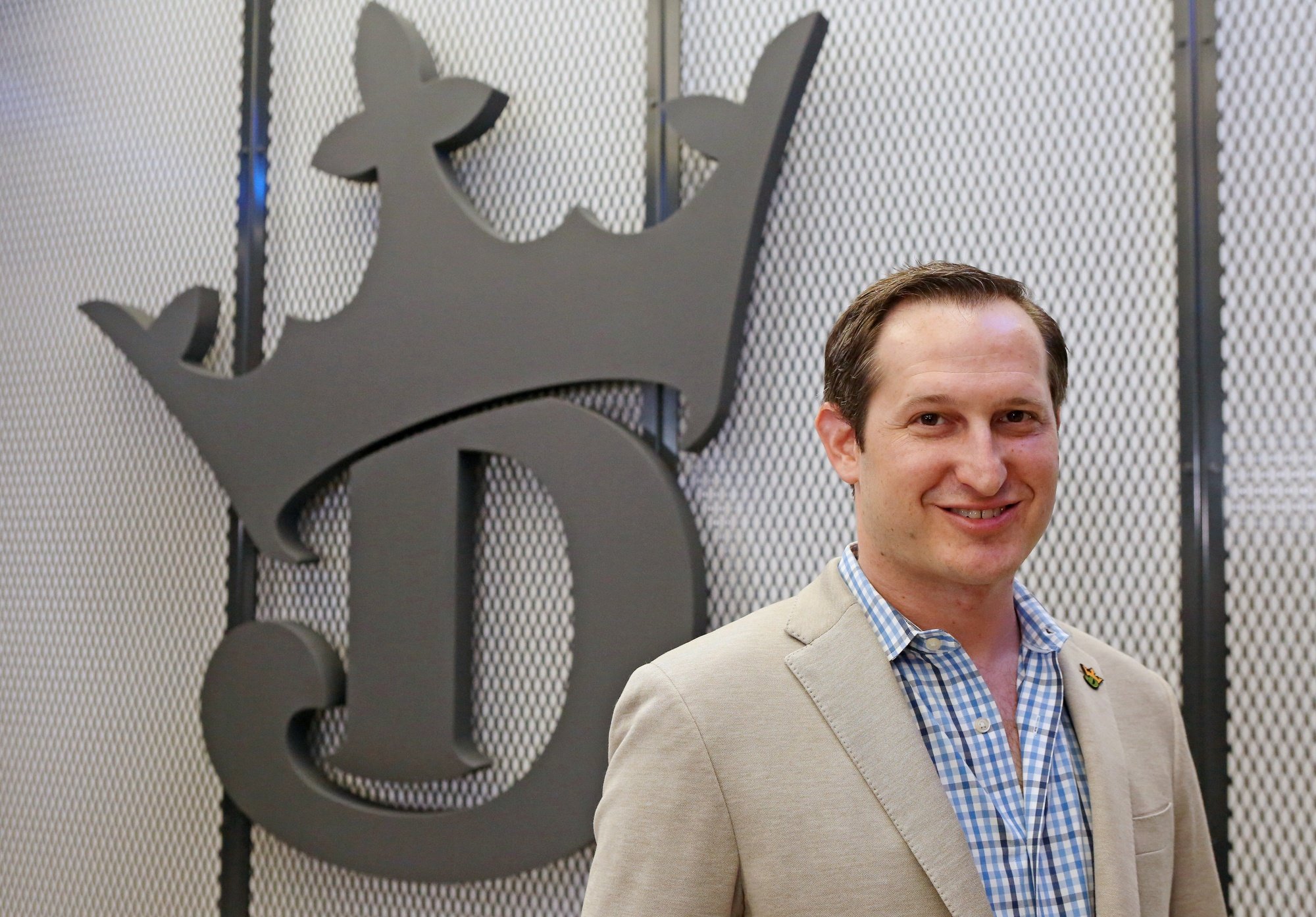 Stauff is the fourth sell-side analyst to pick up coverage of the company following its April 24 initial public offering (IPO). He is also the latest to assign a bullish rating to shares of the sportsbook operator. All four have the equivalent of "buy" or "strong buy" ratings on the stock. However, Stauff's $33 price forecast on DraftKings is by far the highest on the street.
Prior to today, the three analysts following the name had an average estimate of $24 on DraftKings, with the highest target coming from Canaccord Genuity analyst Michael Graham at $25.
DraftKings is the first 'pure-play' online gambling platform with scale that is exclusively focused on the US TAM, a market we estimate could easily be worth $20B-$40B in 10 year," said Stauff in a note to clients.
The analyst's price projection implies upside of about 22 percent from current levels.
'Significant Advantages'
Not only is the analyst community fawning over DraftKings, but the newly public company has the backing of well-heeled investors ranging from billionaire financier George Soros to NBA and NFL owners to World Wrestling Entertainment (WWE), among others.
Well-known investors are nice, but on a more tangible level, Stauff sees DraftKings' loyal customer base and regulatory foundation, among other factors, as fuel for more upside in the stock.
"DKNG is a market leader in the US, with significant advantages afforded it after seven years of operating experience, including a database of 12m registered users (~8% of which are active monthly vs. 36% that are active during the year) and an existing customer acquisition/retention engine and critical regulatory apparatus in 43 states," said the Susquehanna analyst.
DraftKings is currently operational in eight of the 18 states where sports betting is permitted, a number that's likely to increase as more cash-strapped states turn to iGaming and sports wagering to boost revenue following the COVID-19 pandemic.
Earnings Test
DraftKings delivers its first set of results as a public company before the open of US markets on Friday, a report that could test Wall Street's near-term enthusiasm for the stock.
Analysts widely expect the company will report a quarterly loss. Last year, DraftKings' loss widened even as revenue soared, underscoring the point that customer acquisition and retention costs are high in the hyper-competitive sports betting industry.
Analysts and investors may extend some leniency to DraftKings knowing that the NBA postponed its season during the first quarter and that NCAA canceled March Madness because of the coronavirus.
On a related note, the operators' second-quarter numbers will likely be challenged as well because the only marquee wagering event in April was the NFL Draft. Results for the April through June period should be better, however, because NASCAR resumes this weekend, with the PGA Tour following in a couple of weeks.