George Soros, NFL Owners Jones, Kraft Among Newly Revealed DraftKings Investors
Posted on: May 12, 2020, 07:22h.
Last updated on: May 12, 2020, 09:43h.
Quantum Funds, a group of hedge funds controlled by Soros Fund Management, is one of just several high profile investors listed in a recent DraftKings (NASDAQ:DKNG) filing with the Securities and Exchange Commission (SEC).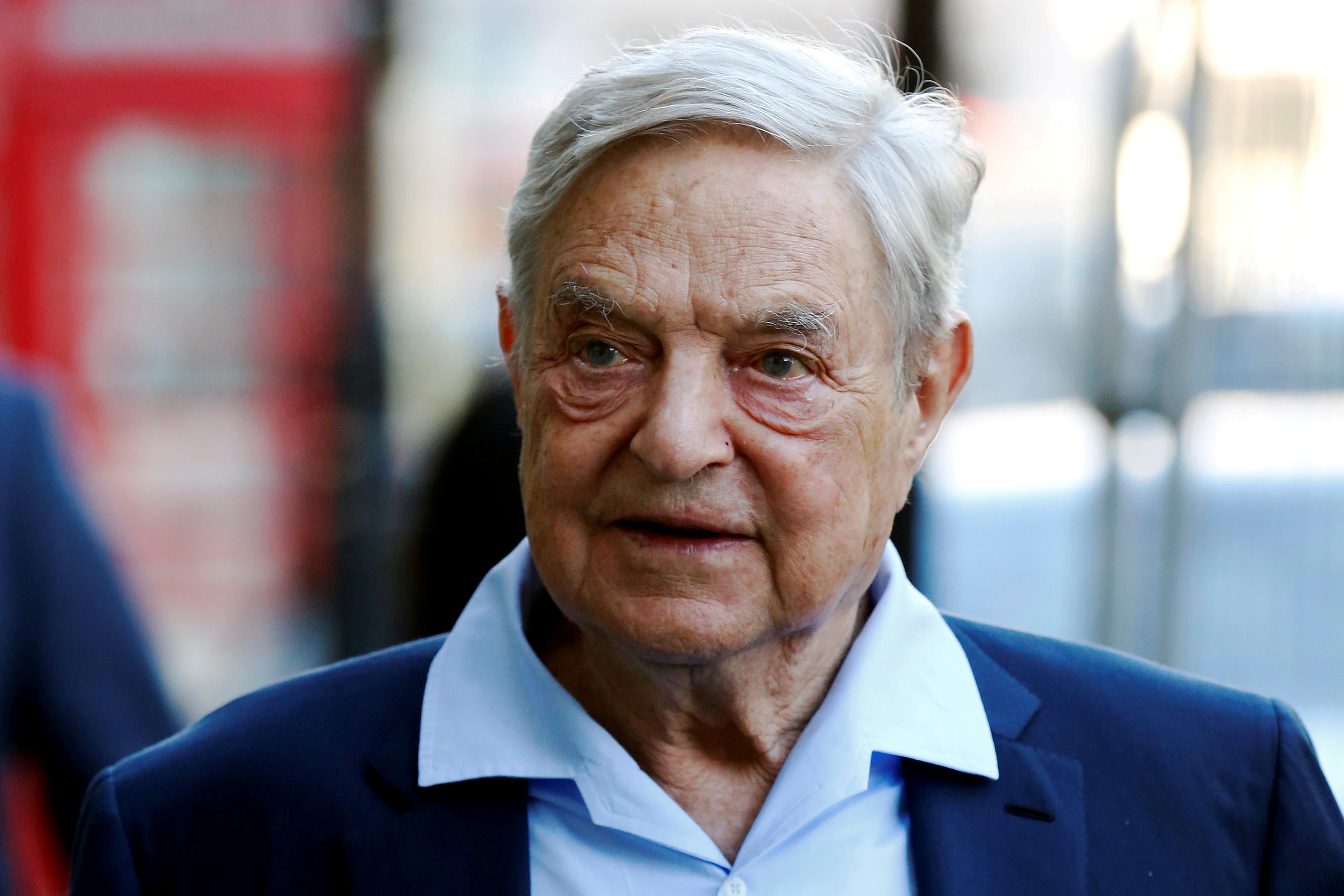 Soros Fund Management, which is the family office of billionaire financier and political activist George Soros, owns 2.83 million shares of newly public DraftKings – a stake worth north of $69 million as of the May 11 close.
Using the final closing of $17.50 for Diamond Eagle Acquisition Corp. – the vehicle used to take DraftKings public – as the guide, the sportsbook operator's stock is up 40 percent since its April 24 initial public offering. That's an impressive performance, but at $69 million, the position is a fraction of the $25 billion in assets controlled by Soros Fund Management, and is just one of 163 equity positions held by the firm.
DraftKings represents the family office's first investment in a company directly tied to the fast-growing daily fantasy sports (DFS) and sports betting niches. But it's not the firm's first rodeo with gaming stocks. The investment firm also holds stakes in Caesars Entertainment (NASDAQ:CZR), Eldorado Resorts (NASDAQ:ERI) and Vici Properties (NYSE:VICI).
Not The Only Big Name
As Casino.org reported earlier this month, Walt Disney (NYSE:DIS) is another well-known DraftKings investor as the theme park operator and ESPN owner inherited a six percent stake in the sportsbook company when it purchased 21st Century Fox last year.
However, the list of high profile DraftKings stakeholders isn't limited to Disney and Soros. At least two NFL owners – Robert Kraft of the New England Patriots and Jerry Jones of the Dallas Cowboys – own DraftKings equity, according to the SEC filing.
Kraft and his two sons own 3.53 million DraftKings shares. Legends Hospitality, a group controlled by the Cowboys and the New York Yankees, holds nearly 195,000 shares of the newly public company while Vince McMahon's World Wrestling Entertainment (NYSE:WWE) owns about 263,550 DraftKings shares.
A pair of NBA owners have their fingers in the DraftKings pie, too. Madison Square Garden Entertainment, which is run by the owners of the New York Knicks, controls 1.5 million shares of the DFS company, while Boston Celtics co-owner Stephen Pagliuca owns 566,000 shares. DraftKings was started in Boston, but is incorporated in Las Vegas.
Shrewd Investments
Obviously, with DraftKings up 40 percent since its IPO, the stock is printing paper gains for Soros and the other well-heeled investors mentioned here, but there could be more to come.
Since the stock debuted, three analysts initiated coverage of it, all with bullish ratings. The average price target among that trio is $24, which DraftKings closed above on Monday, May 11. Should the stock continue trending higher, analysts could be compelled to lift their price forecasts.
DraftKings deliver its first earnings report as a public company on Friday, May 15.
Similar Guides On This Topic
Latest Casino Stocks:
Retrieving stocks data...
Retrieving stocks data...
Retrieving stocks data...
Retrieving stocks data...
Retrieving stocks data...