"Pawn Stars" Favorite Chumlee Hires Las Vegas Super Lawyer David Chesnoff to Fight Weapon and Drug Charges
Posted on: March 11, 2016, 10:36h.
Last updated on: March 11, 2016, 10:41h.
Pudgy nudnik Chumlee has been welcomed into living rooms across America since Pawn Stars debuted on the History Channel in 2009. But this week, the popular reality TV star was forced to welcome law enforcement into his Las Vegas home.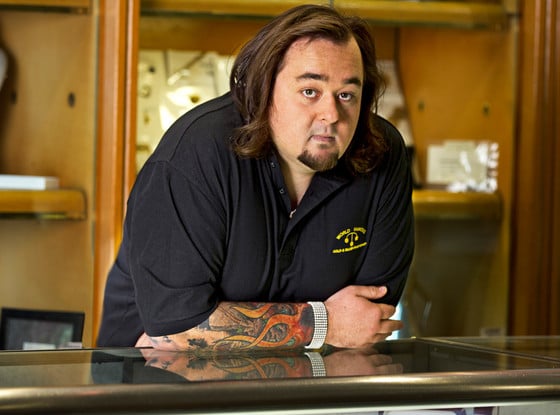 Acting on a search warrant relating to a sexual assault allegation, Las Vegas Metro says they discovered methamphetamine and marijuana during the raid. Chumlee, whose real name is Austin Lee Russell, was arrested on one felony weapon charge and 19 drug possession charges.
On Thursday, Chumlee, 33, was released from jail on $62,000 bail after hiring the go-to super lawyer in Las Vegas: attorney to the stars David Chesnoff.
Russell has not been charged in the sex-crime complaint, but police confirmed that an investigation is ongoing.
Chumlee plans to fight the weapon and drug charges. Chesnoff told the Associated Press yesterday that they're "looking forward to the truthful conclusion" of the case.
Should he be found guilty on all charges, Chumlee could be facing up to four years behind bars.
The Ultimate Pawn
Pawn Stars features the World Famous Gold & Silver Pawn Shop in Las Vegas. The 24-hour family business dates back to 1989 and continues to be operated by the Harrison family.
The store is located just a mile north of the Strip on Las Vegas Boulevard. Third generation owner Corey "Big Hoss" Harrison has been lifelong friends with Chumlee, and the Harrison family first hired Russell when he was just 21.
Their friendship won't likely end over Chumlee's arrest. Corey posted a rather cryptic photo to Instagram this week that read, "Don't believe everything you hear. There are always three sides to a story, yours, theirs, and the truth."
Chumlee emerged as a breakout character on Pawn Stars for his comic foil and what seemed to be a lack of intelligence.
He's the one laughing now (or at least he was, until his arrest), as his estimated net worth is $5 million.
Good thing, as Chesnoff's legal fees cannot come cheap. The attorney has an outstanding track record for getting his clients out of legal hot water.
Chesnoff to the Rescue
David Chesnoff and law partner Richard Schonfeld are notorious for representing the rich and famous who get busted or accused while in Las Vegas.
In the gambling world, they've served as legal counsel for poker icons such as Doyle Brunson, Phil Ivey, Johnny Chan, and Mike Matusow. In the world of Hollywood, Chesnoff has represented Paris Hilton, Lindsay Lohan, Leonardo DiCaprio, Mike Tyson, Jamie Foxx, and countless others.
Chumlee is certainly not Chesnoff's most glamorous client, but the famed lawyer goes where the money is, and the Harrisons and Chumlee seem ready to pay the big bucks for the best defense possible.
Chesnoff was famously hired to defend poker pro and Malaysian sports book operator Paul Phua, an alleged member of the criminal Hong Kong enterprise 14K Triad.
Phua was charged with running an illegal sports betting ring during the 2014 FIFA World Cup from his villas at Caesars Palace. A botched undercover FBI sting led Chesnoff to getting Phua off scot-free.
Chumlee is hoping Chesnoff will be able to produce similar results for his case.