Phil Ivey Says "That's a Crock" to Britain's Oldest Casino
Posted on: May 13, 2013, 05:17h.
Last updated on: May 14, 2013, 03:13h.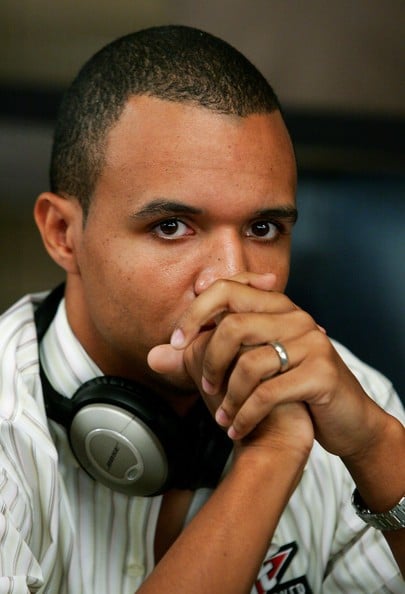 Phil Ivey, the poker pro so good he's been termed the "Tiger Woods of Poker", has popped up in the press after filing a £7.3 million ($12.1 million) lawsuit against the oldest casino venue in Britain, Crockford's Casino.
The poker legend claims the exclusive London-based casino is refusing to payout the £7.3 million in winnings to him which he won during a private game of punto banco, a form of baccarat, last August at the venue.
Punto Banco Wins Unpaid
As if being thought of as the most successful player in poker isn't enough for the nine-time World Series of Poker bracelet winner, Ivey is said to have pocketed a $14.6 million fortune from playing punto banco, placing him sixth in the highest earner ranks of the card game. But that by no means proposes the idea that he will let Crockford's Casino get away with his winnings.
"I am deeply saddened that Crockford's has left me no alternative but to proceed with legal action," said Ivey in a statement presented by his legal team, adding that he has won and lost huge sums of money at the venue in the past, and has always honored his commitments.
On the night of the big win, the rockstar of poker reportedly lost £500,000 (approximately $750,000) playing high stakes punto banco with a young lady on his arm and continued, at the agreement of Crockford's representatives, to play for £150,000 (more than $230,000) per hand to try to dig himself out of the hole. He then went on to turn his losses into a multimillion pound win in just seven hours of play.
Internal Investigation
Crockford's withheld Ivey's winnings, but did issue him a receipt, stating that they needed to conduct an internal investigation, yet not actually divulging the details of what exactly they were investigating.
A spokesman for Genting, the Malaysian firm which now owns Crockford's, stated that their position, "which is supported by strong legal advice, has been made very clear to Mr. Ivey's solicitors from the start. We shall be filing our defense shortly".
As the game itself involves minimal skill, and is said to be almost impossible to cheat at, perhaps the owners of Crockford's, who are said to be viewing surveillance footage and questioning staff at the venue, are trying to find Ivey's lucky charm. Regardless of Crockford's suspicions, whatever they may be, you have to wonder who would really go up against Phil Ivey in any form of competition. After all, the man doesn't seem to know how to lose.
Most Read