Casino Smoking Opponents Urge North Carolina Lawmakers to Ban Tobacco Indoors
Posted on: August 16, 2023, 01:25h.
Last updated on: August 16, 2023, 02:00h.
A national nonprofit dedicated to extinguishing the harmful effects of secondhand smoke is urging lawmakers in North Carolina to exclude indoor casino smoking should the state motion to legalize commercial gambling.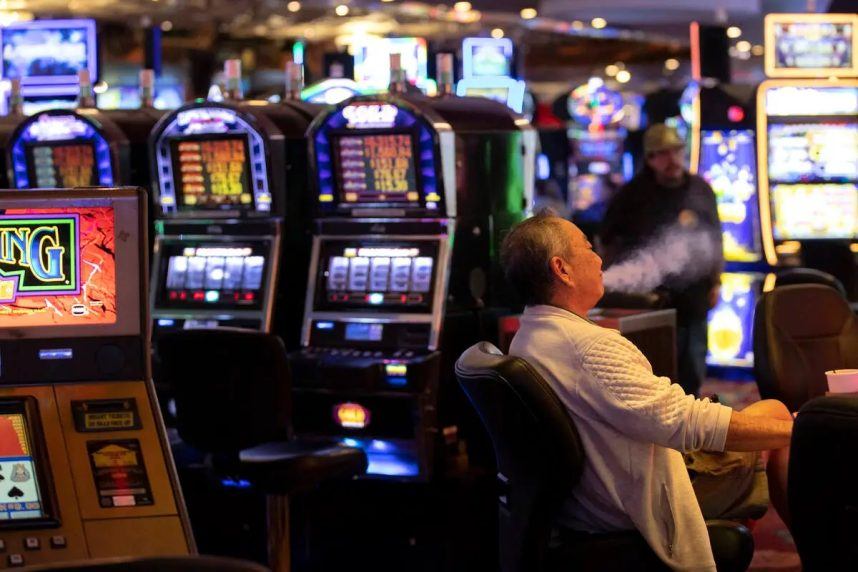 The North Carolina General Assembly continues to labor on a budget bill, and reports out of the Raleigh capital suggest a casino measure proposed as a tacked-on component is one reason for the budget standstill. Senate leader Phil Berger (R-Rockingham) is spearheading the casino effort in what he says is a ploy to keep gaming money from flowing north into Virginia where commercial casinos are opening.
Americans for Nonsmokers' Rights (ANR), an anti-smoking group formed nearly four decades ago, wrote Berger and House Speaker Tim Moore (R-Kings Mountain) this week urging the state to prohibit indoor casino smoking should Berger's bill be included in the budget.
Berger wants to allow a single casino resort in Rockingham, Anson, and Nash counties. The gaming measure reportedly also protects the eastern portion of the Tar Heel State for a possible tribal casino for the Lumbee Tribe should its efforts to gain federal recognition succeed.
Local officials in the three counties say they're not being included in the state gaming discussions. Many residents and county officials have made public comments criticizing Berger and his allies for trying to push casino gambling on communities that might not want Las Vegas-style resorts in their backyards.
No Smoking Petition
ANR President Cynthia Hallett's letter to Berger and Moore highlights the dangers employees face working in an indoor environment where smoking is allowed, or partially allowed. Hallett says the only way to assure the health and safety of workers and patrons inside casinos is to fully prohibit indoor smoking.
Hallett cautioned the Assembly about the casino lobby raising allegations that a complete indoor smoking ban would negatively impact revenue and subsequent tax revenue. She also points to the fact that North Carolina's three tribal casinos, Harrah's Cherokee, Harrah's Cherokee Valley River, and Catawba Two Kings Casino, are already smoke-free.
Old arguments in favor of keeping indoor smoking are outdated," Hallett said. "You have the opportunity to create a modern commercial casino industry. We urge you to seize this chance to set up future casinos for success by reaching a wider customer base and protecting the health of all North Carolinians."
ANR supports a grassroots coalition of casino workers who seek smoke-free workplaces called "Casino Employees Against Smoking Effects," or CEASE.
"These worker advocates have testified before legislators, sharing harrowing stories of pregnant women being forced to work surrounded by high-roller cigar smokers, and some who have developed cancer after a lifelong career in the casinos. In places like Atlantic City and elsewhere, casinos have been struggling to hire table games dealers in part because workers do not want to jeopardize their health by working hours on end in a smoke-filled casino," Hallett added.
Commercial Casino Smoking By State
Twenty-seven states permit commercial casinos or racinos. Of those, only 10 states fully prohibit indoor smoke on the game floors.
Fully smoke-free gaming states are Colorado, Delaware, Florida, Illinois, Maryland, Massachusetts, Nebraska, New York, Ohio, and South Dakota. Virginia's commercial casinos are allowed to permit smoking anywhere on the gaming floor.