Atlantic City Casino Smoking Ban May Be Considered After Election
Posted on: October 20, 2023, 08:39h.
Last updated on: October 20, 2023, 11:35h.
New Jersey lawmakers will reportedly consider legislation to eliminate indoor smoking at the nine casinos in Atlantic City following the November elections.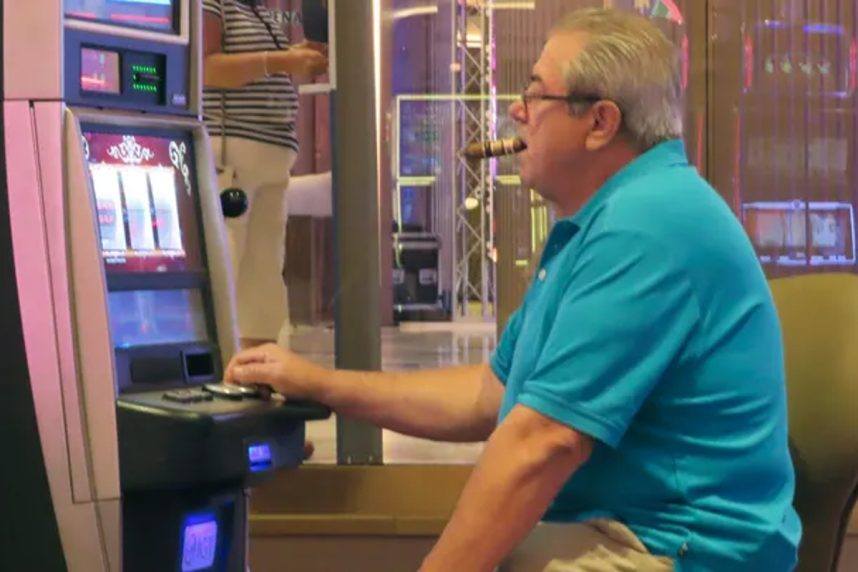 Senate Bill 264 and Assembly Bill 2151 are identical pieces of legislation that seek to end the indoor smoking loophole. The exemption allows casinos and pari-mutuel facilities to designate up to 25% of their gaming floor space for tobacco smoking. That loophole was afforded to casinos and other gaming venues through New Jersey's 2006 Smoke-Free Air Act.
SB264/AB2151 have sat in the Trenton capital for many months, with more than enough support to be forwarded to Gov. Phil Murphy's (D) desk. The governor has repeatedly said he'd sign a measure to force the casinos, horse racetracks, and off-track betting facilities to go smoke-free.
The legislation has the support of 26 state senators and 54 assemblypersons, which represent majorities in each chamber. However, Democratic leadership has continuously stalled the bills.
Action Forthcoming
Reports surfaced this week that New Jersey Senate President Nicholas Scutari (D-Union) will take up SB264 once the November 7 elections are finished. Politico's New Jersey reporter Daniel Han broke the news.
Next month, the statewide election in New Jersey will see all 40 Senate seats and all 80 Assembly seats on the ballot. Democrats hope to retain control of both chambers. They currently hold 25 Senate and 46 Assembly seats.
Adding a controversial issue like the cessation of casino smoking — something the leading union in Atlantic City and many of the casinos' executives say will result in thousands of lost jobs because of reduced gaming revenue — propelled the Democratic leadership to delay the issue to the 2024 legislative session.
CEASE, Casino Employees Against Smoking Effects, has led the grassroots movement to extinguish indoor smoking in Atlantic City. The organization told Casino.org that while the delay further risked casino employees' health, the reports that legislative action is imminent is welcomed.
We are encouraged by the news that the Senate plans to hold a vote on bipartisan legislation to end indoor smoking at our workplaces later this year," a CEASE statement read. "For more than 17 years, we have been the only workers in New Jersey forced to choose between our health and a paycheck. Continuing to compromise our health in any way is unacceptable, and we are gratified that the bill sponsors have said that they will reject any attempts to water this legislation down, period."
Those watering down attempts will presumably come from the casino interests, which in Atlantic City are represented by the Casino Association of New Jersey.
Casino Opposition
The Casino Association of New Jersey and Unite Here Local 54, the labor union that represents some 10K nongaming resort workers in town, oppose a smoking ban.
Unite Here Local 54 President Donna DeCaprio earlier this year likened a smoking ban to a "suicide pact." A study commissioned by the state casino lobby found that a smoking ban would cause annual gross gaming revenue to decline nearly 11% in the first full year after the casinos would go smoke-free.
The casino association said that could result in as many as 2,500 job losses. With most casinos in nearby Philadelphia continuing to allow indoor smoking, New Jersey's gaming interests believe smokers will take their business there.
It's worth noting that Parx Casino just outside Philadelphia is fully smoke-free, and Parx is the dominant player among Pennsylvania's 17 brick-and-mortar casinos.