Pennsylvania Casino Smoking Bill Advances Out of Committee
Posted on: November 16, 2023, 06:44h.
Last updated on: November 16, 2023, 09:00h.
Pennsylvania casino smoking is allowed in designated areas, but some state Democrats want to extinguish the gaming exemption from the state's Clean Indoor Air Act.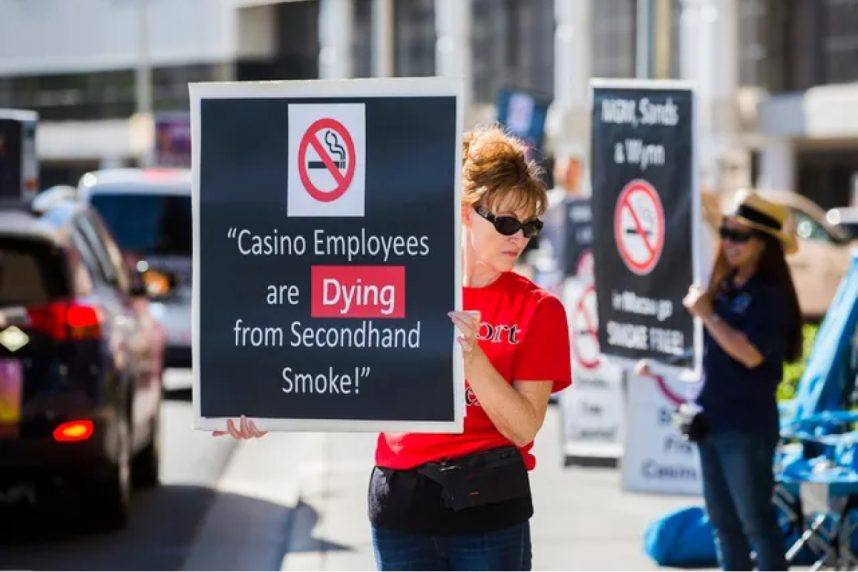 The Pennsylvania House Health Committee yesterday made history by advancing a measure that seeks to close the indoor smoking loophole that was afforded to casinos in the 2008 bill. It marked the first time that a bill to amend the indoor casino smoking law has advanced out of a committee.
The House Health Committee is chaired by Rep. Dan Frankel (D-Allegheny), who for a second straight year has introduced a statute to make the state's brick-and-mortar casinos go smoke-free. Frankel's legislation — House Bill 1657 — would also remove indoor smoking privileges for private clubs and bars where alcohol accounts for the bulk of the revenue.
With committee approval of my bill today, we took a key step forward in the effort to protect Pennsylvania workers in casinos, bars, and clubs from secondhand smoke. It's long past time we stopped forcing employees to choose between their jobs and their health," Frankel said.
With the House Health Committee's blessing, Frankel's bill moves to the full House of Representatives where it will in the coming weeks receive full consideration.
Party Divide
The House Health Committee vote on Frankel's smoking bill was split among party lines. The committee's 14 Democrats all voted in favor of HB 1657. The committee's 10 Republicans voted against it.
Republicans are adhering to the casinos' argument that a smoking ban would negatively impact gaming revenue and result in reduced tax revenue. The gaming industry says thousands of jobs would be at stake, as players wishing to smoke could go to neighboring Atlantic City or West Virginia where indoor smoking remains.
Casinos in Delaware, Maryland, and New York — Pennsylvania's other border states — require their casinos to be smoke-free.
Of the 17 casinos in Pennsylvania, all but two have designated smoking areas on their gaming floors. The exceptions are Parx Casino north of Philadelphia in Bensalem and Parx Casino Shippensburg, its sister satellite casino.
Anti-smoking advocates say smoking bans don't hurt gaming. Quite the contrary, they say, and they point to the fact that Parx Casino has continued to lead the state gaming industry in terms of brick-and-mortar revenue even after going smoke-free.
A 2022 study by Las Vegas-based C3 Gaming, a casino consultancy, found that smoking bans do not have adverse effects on gaming play.   
"Data from multiple jurisdictions clearly indicates that banning smoking no longer causes a dramatic drop in gaming revenue," the C3 Gaming study summarized. "In fact, non-smoking properties appear to be performing better than their counterparts that continue to allow smoking."
Odds Remain Long
Casino workers in the grassroots coalition CEASE — Casino Employees Against Smoking Effects — celebrated the historic committee passage of a bill to ban indoor casino smoking.
This is a great day in our fight for a healthier workplace and we won't stop fighting for this legislation until we can finally breathe smoke-free air at work. We urge lawmakers to pass this bill when it comes to the House floor because no one should be forced to choose between their health and a paycheck," commented Jen Rubolino, a table games dealer at Rivers Casino Pittsburgh and a co-leader of CEASE Pennsylvania.
The odds of Frankel's bill passing and becoming law, however, presumably remain long. The Democrats hold the narrowest of majorities in the House with 102 of the 203 chamber seats. Republicans control the state Senate with 28 of the 50 seats.