$250 Million Missing from Mashpee Wampanoag Gaming Authority Fund, Claims Campaign to Topple Tribal Leadership
Posted on: June 12, 2019, 03:10h.
Last updated on: June 12, 2019, 03:10h.
Unrest is growing among Massachusetts' Mashpee Wampanoag tribe, which last year saw its dreams of building a $1 billion casino dashed when the federal government reversed its decision to take the tribe's land into trust.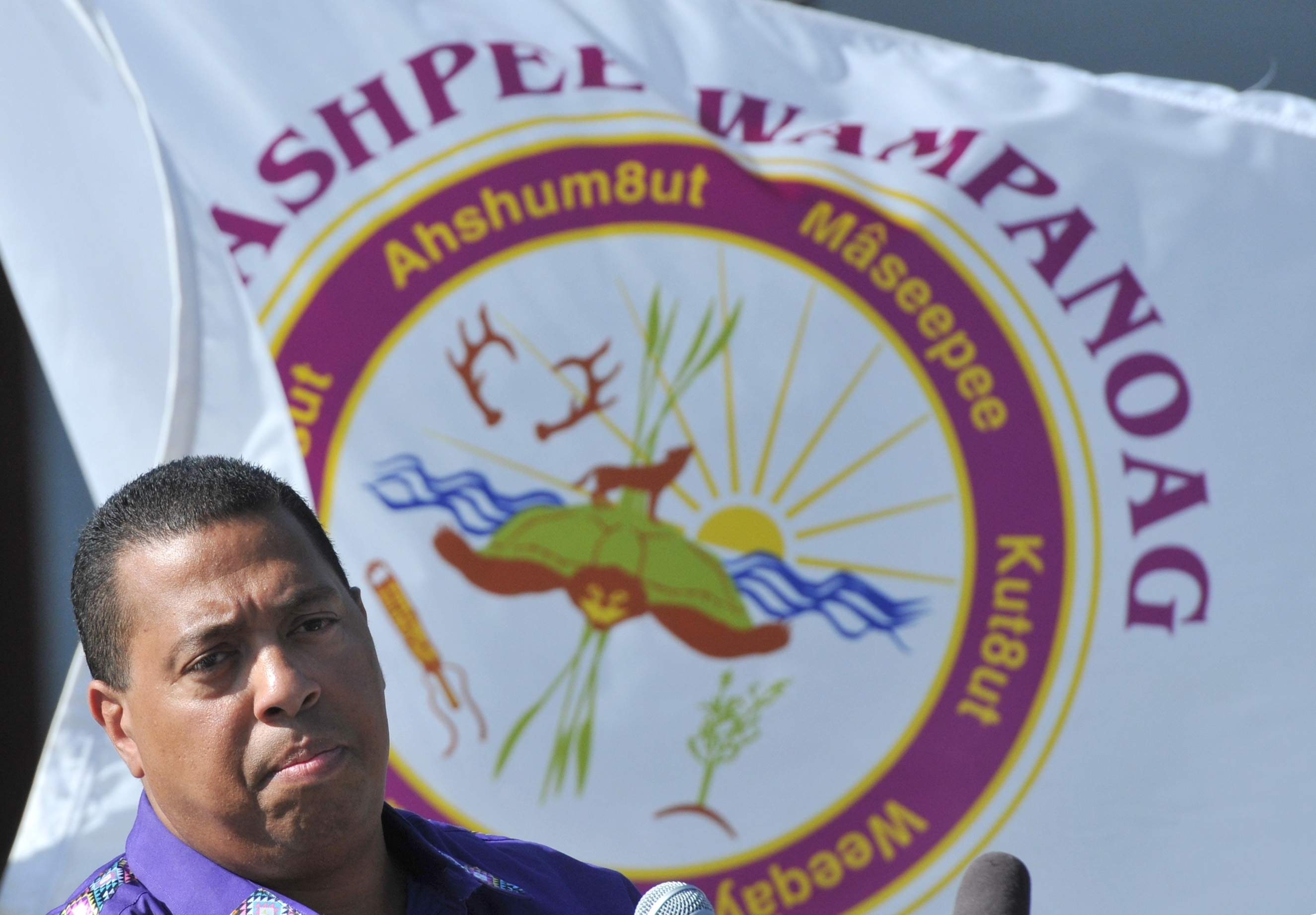 The tribe has been in financial distress since its backer on the casino project, Malaysian gaming giant Genting, pulled the funding that was propping up the Mashpee's operations, leaving it around $500 million in debt.
Now The Taunton Gazette reports that a faction within the tribe is circulating a robocall calling for the heads of Tribal Council Chairman Cedric Cromwell, his right-hand woman Jessie "Little Doe" Baird, and Treasurer Gordon Harris.
It claims there are no revenue streams beyond federal assistance and that the leaders have offered no transparency on how the money has been spent. Moreover, it alleges that, despite the tribe's precarious financial situation, there is more than $250 million from the Mashpee Wampanoag Tribe Gaming Authority dollars unaccounted for.
Money Dried Up
The faction behind the robocall is calling for tribal members to attend the Mashpee's forthcoming general membership meeting to demand answers.
"To date, we as tribal members do not know how this money is spent," the call says. "Only Chairman Cromwell and Treasurer Gordon Harris have knowledge and access to how our $250 million has been spent.
We are solely relying on federal grant dollars … this means our tribal elders, youth and at-risk members are suffering while (Tribal Council) continues to use grant funding for their salaries," the call says.
The call also references recent petitions to oust Cromwell, Baird, and Harris recently submitted to the tribe's election committee. While the committee certified the 104 signatures on the petition to topple Cromwell — and will shortly host a leadership election as a result — it said efforts to oust Baird and Harris had fallen short.
The call claims that many signatures were "unlawfully" rejected by the committee and that "constitutional rights were violated."
Trump Opposition
In September last year, the Department of the Interior reversed an Obama-era decision to take land into trust for the Mashpee reservation. This followed a 2016 federal court judgment that held in doubt the federal government's ability grant land for tribes that were recognized after the Indian Reorganization Act of 1934.
The only hope for the Mashpee is that Congressional intervention could override the DOI decision. Last month, a bill to restore the land sponsored by Massachusetts Democrats was passed by the US House of Representatives, but any optimism was dashed by the revelation, via the @RealDonaldTrump Twitter account, that the president is not a fan of the bill.
As unusual as it is for an incumbent president to concern himself with a relatively obscure tribal gaming bill, Trump pulled no punches, branding it a "special interest casino bill" that was "unfair and doesn't treat Native Americans equally."
Similar Guides On This Topic