North Korea Decriminalizes Horse Racetrack Gambling, Minimum Age Set at 12
Posted on: October 17, 2017, 01:00h.
Last updated on: October 17, 2017, 01:10h.
North Korea has long banned its citizens from gambling, but that changed this week after it was revealed that Kim Jong Un's government legalized wagering at horse racetracks.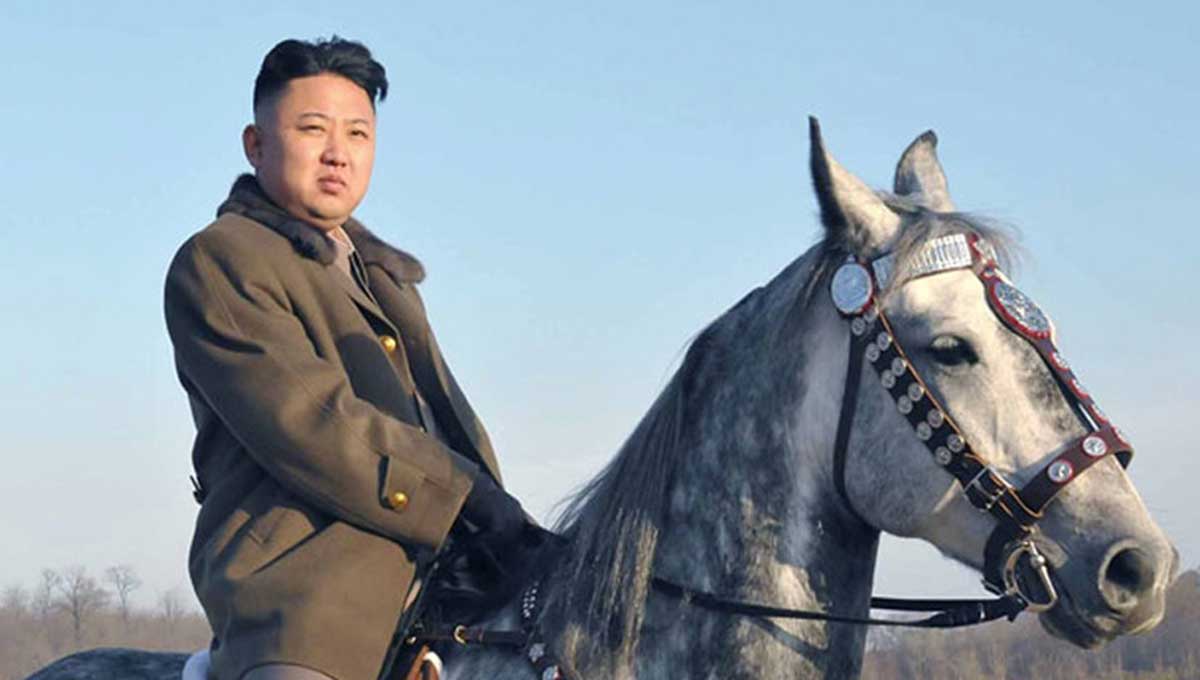 Recent sanctions placed on North Korea due to its ongoing nuclear weapons program have further isolated the country. Desperately in need of tax revenue to keep his dictatorship regime running, Kim recently gave into a raffle-type betting scheme and hosted horse races at the Mirim Horse Riding Club near Pyongyang. And shockingly (if it weren't for North Korea), the minimum age to place a bet is just 12 years old.
The dictator has recently ordered the construction of various resorts around the country in an effort to entice the nation's wealthiest citizens. While the vast majority of North Korea's estimated 25 million living in the repressive country have little to their name in terms of financial assets, Lee Sang-keun, a researcher at a Seoul university, tells Reuters there is indeed an upper class.
"You may have ridiculed Kim Jong Un for constructing lavish facilities while struggling to feed the people, but those things are to make foreign currency, not from foreigners but from the well-offs inside North Korea," Lee explained. "Many North Koreans make lots of money… That's part of the reason why the regime still has some financial latitude despite international sanctions."
Escalating Tensions
Kim and President Donald Trump continue to take their nuclear words public.
Earlier this month, the US president tweeted in an ominous threat, "Presidents and their administrations have been talking to North Korea for 25 years, agreements made and massive amounts of money paid. Agreements violated before the ink was dry, making fools of US negotiators. Sorry, but only one thing will work!"
Kim's regime responded this week by stating, "The Trump group should think twice about what terrible consequences the US will face due to its scheme for a nuclear attack on the DPRK."
Irish bookmaker Paddy Power is taking bets on when Kim might be removed from office. The shortest odds are on 2031 or later (4-7), and the longest before this year's end (14-1).
Murder Trial Update
Two women are on trial in Malaysia for the murder of Kim's estranged older half-brother Kim Jong Nam, a Macau resident and casino regular. It's thought that Kim himself actually ordered the hit, and North Korean officials convinced the two ladies that they were involved in a prank.
On February 13, the women approached the 45-year-old inside the Kuala Lumpur International Airport and briefly covered his face with a cloth that was later found to be contaminated with an oily but odorless nerve agent that caused his body to almost immediately begin shutting down.
The suspects say they thought they were participating in a reality television show.
Kim Jong Un reportedly wanted his half-brother dead after media reports surfaced that he would be a more stable leader for North Korea. Kim Jong Nam had said in the past that he fell out of favor for his father's succession due to advocating for reform.