Fallout from Sexual Assault Allegations Could End Wynn Casino Empire
Posted on: February 1, 2018, 06:00h.
Last updated on: February 1, 2018, 05:44h.
Wall Street analysts believe that the fallout from the sexual assault allegations against Wynn Resorts Chairman and CEO Steve Wynn could result in his casino holdings ultimately ending up in the hands of some of his largest competitors.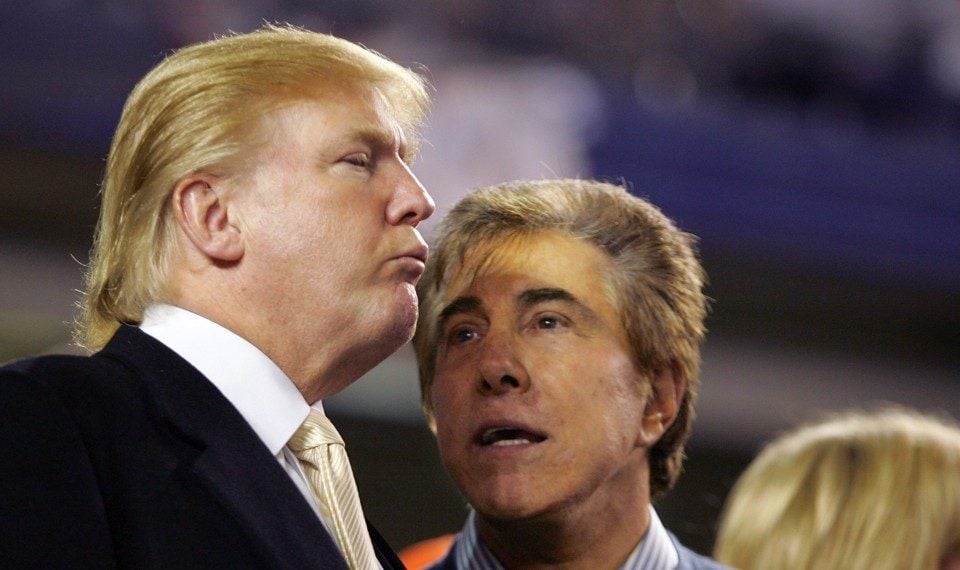 Since the accusations of assault and sexual misconduct were published last week in The Wall Street Journal, the valuation of Wynn's company has dropped about $3.5 billion. Wynn Resorts stock, which was worth about $200 before the accusations, closed at 170.49 on Thursday.
Competitors Could Scoop Up Wynn Assets
If Wynn should ultimately be forced to leave his position in the company, that could send the price down even further. And if that's the case, some analysts believe that the best course of action for the corporation may be to sell off its assets to some of their competitors.
"Should Wynn step aside, the best possible outcome could be a sale of the company," David Katz, an analyst for Jefferies, wrote in a note released Monday. "The physical assets, land value and access to the Macau market would likely be attractive to other operators or private entities that invest in gaming."
Wynn himself reportedly does not own enough shares personally to block a sale of the company that bears his name. The CEO owns about 12 percent of Wynn Resorts directly, and has another nine percent in voting interest through stock owned by his former wife.
Still, buying Wynn Resorts would be a massive undertaking even for other major gaming firms. According to JP Morgan and Morningstar, the stock price might have to fall to below $150 before that became a realistic possibility, as that would set the valuation of the company at around $22 billion.
According to Katz, the actual net value of the assets held by Wynn Resorts is worth more than $200 per share.
Iowa Removes Wynn Name from Vision Institute
Meanwhile, more immediate repercussions continue to pile up in the wake of the shocking accusations against Steve Wynn. Organizations are increasingly trying to distance themselves from the casino mogul, with the University of Iowa announcing that they plan to remove his name from their vision research institute.
The Stephen A. Wynn Institute for Vision Research earned its name in 2013, when Wynn donated $25 million to the school to support research into blindness. Wynn has a personal interest in the subject, as he was diagnosed with retinitis pigmentosa while in his twenties. He has dealt with slowly progressing vision impairment ever since.
"The University of Iowa is committed to ending sexual violence and sexual misconduct and ensuring survivors know they are believed, supported, and assisted," said University President Bruce Harreld in a statement. "It is incongruous with the university's values to maintain the Wynn name on our program and building."
After the allegations surfaced last Friday, Wynn called them "preposterous," but resigned his position as finance chairman of the Republican National Committee a day later. The Nevada Gaming Control Board, Massachusetts Gaming Commission, and a board committee for the Wynn are all investigating the allegations, with Massachusetts regulators particularly interested in a $7.5 million settlement to a former employee that was not disclosed to them.