Caesars Entertainment Rolls Out Comp Drink Monitoring System to All Its Las Vegas Resorts
Las Vegas observers predicted this was coming, and now its here. Caesars Entertainment, which operates nine Sin City resorts, has rolled out its "Red Light, Green Light" (our term, not theirs) comp drink monitoring system to all its Las Vegas casinos.
The color-coded light system, installed on the back of video poker machines at casino and sports book bars, tells bartenders when a guest's play warrants a free, or "comped," drink.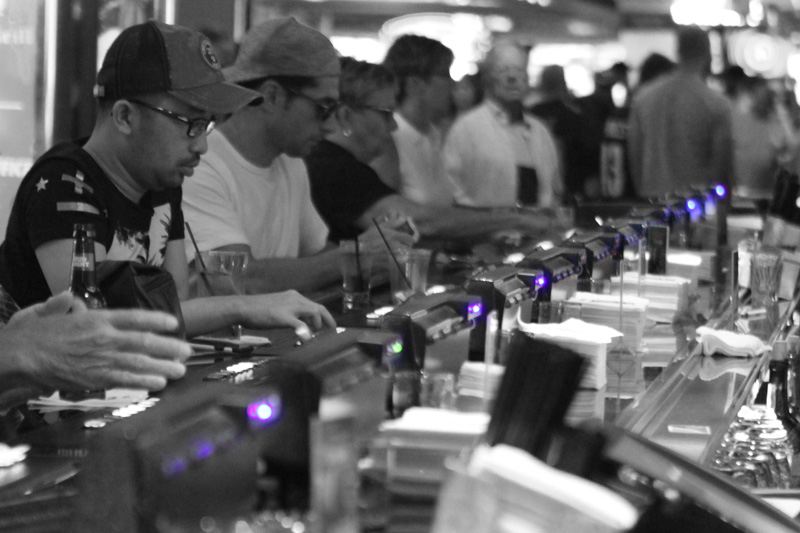 Las Vegas casinos have experimented with a variety of comp drink monitoring systems, the first being a voucher system at Mirage. The voucher system is now used in the lobby bar at MGM Grand as well.
Then, the Red Light, Green Light system appeared at the sports book bar at Caesars Palace.
Most recently, Cosmopolitan Las Vegas became the first Strip resort to implement a voucher system across all its casino bars, including its remodeled Chandelier bar.
The move by Caesars Entertainment to implement its comp drink monitoring system is a huge development in Las Vegas because the company owns so many casinos. Drink monitoring systems will now be the norm, and a company-wide roll-out at MGM Resorts resorts are sure to follow.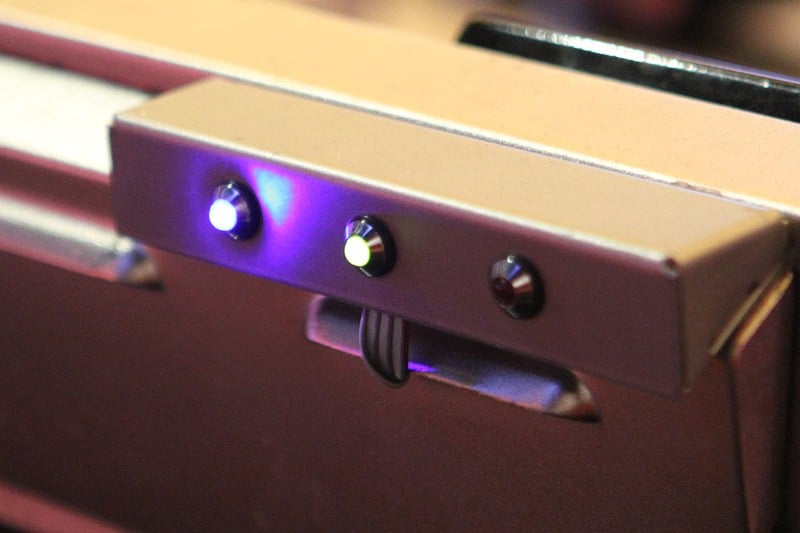 We personally verified the comped drink system is in place at these Caesars Entertainment resorts: Bally's (including Sully's bar and Casino Bar), Cromwell (Lobby Bar), Linq (includes Tag Sports Bar, Catalyst and 3535 Bar), Flamingo (including X Bar and Bugsy's, pictured below) and Harrah's.
Our alert readers have confirmed that the system is in place at Rio, Caesars Palace, Paris and Planet Hollywood.
Remarkably, the Red Light, Green Light monitoring system seems to have been installed at all these Caesars Entertainment resorts within just a two-week window.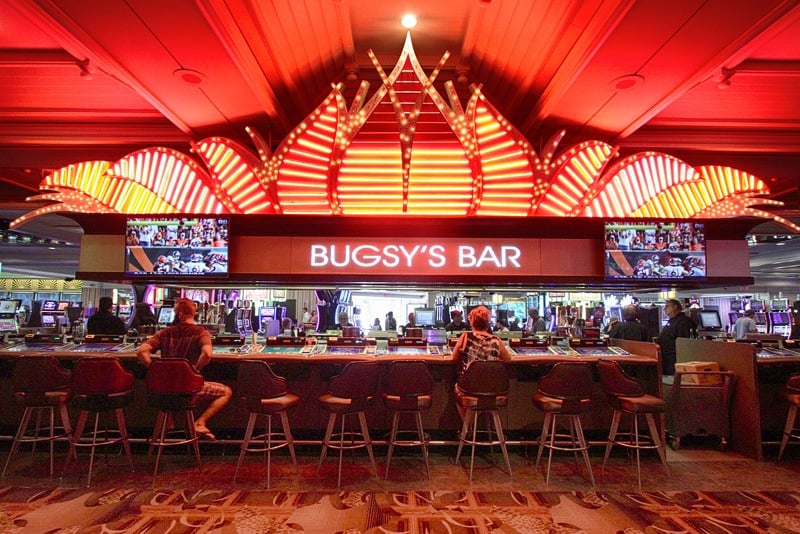 So, here's how the system works, as best we can decipher, anyway. See, Caesars Entertainment hasn't made any official announcements about the details of the monitoring system. Implementing the new system under-the-radar was a strategic decision to avoid potential backlash, as one bartender confirmed.
When you sit down at a video poker machine at a sports book or casino bar in a Caesars Entertainment resort, and put $20 into the machine, a blue light comes on. That signals to the bartender that you've "activated" the machine. Yes, there are guests who sit at these machines and put a dollar in and expect free drinks. They're the ones this system is trying to address.
Once you choose your game, and begin play, you'll need to play "max bet" for 4-5 hands (in most cases, $1.25 a pop, or five times 25 cents), then a green light comes on. That green light means you get a comped drink. Good times.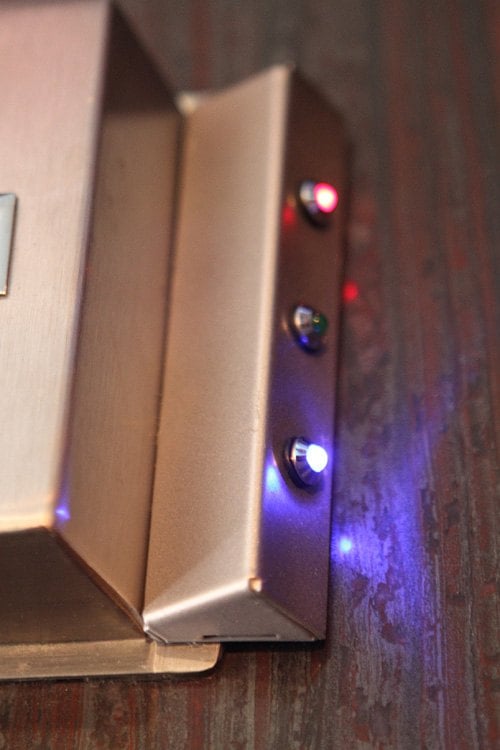 As long as your green light is on, you're good for comped drinks. This requires consistent play at max bet. There doesn't appear to be a time requirement. You play, your light stays green, you're hammered.
If you don't play max bet, or if you play too slowly, you'll get the red light. That signals to the bartender you no longer "qualify" for a free drink. You'll need to meet the qualifications again before the liquor flows freely again.
That's about it. Simple, but effective.
When we first learned of systems like this, we railed against them, but our position has evolved as we've learned more.
In essence, bartenders have always been the comped drink monitoring system. They watched the level and frequency of play and determined who earned a free drink. Now, it's
automated.
When these systems first hit the casinos, bartenders weren't thrilled. They felt it impeded their ability to give good customer service, and it also decreased their tips.
When asked during our most recent visit, one Bally's bartender said, "They're a blessing." Now, the pressure is off the bartenders, and an automated system creates an environment where players know what's expected, and the freeloaders know they can't get away with scamming casinos for free drinks without a reasonable amount of play.
It's worth noting bartenders say they have some discretion to veer from the rigidity of the Red Light, Green Light system for Seven Stars and Diamond tier loyalty club members. Those are some of Caesars Entertainment's most lucrative customers, and it's unlikely they'd nickel and dime them over cocktails that have a hard cost of mere pennies.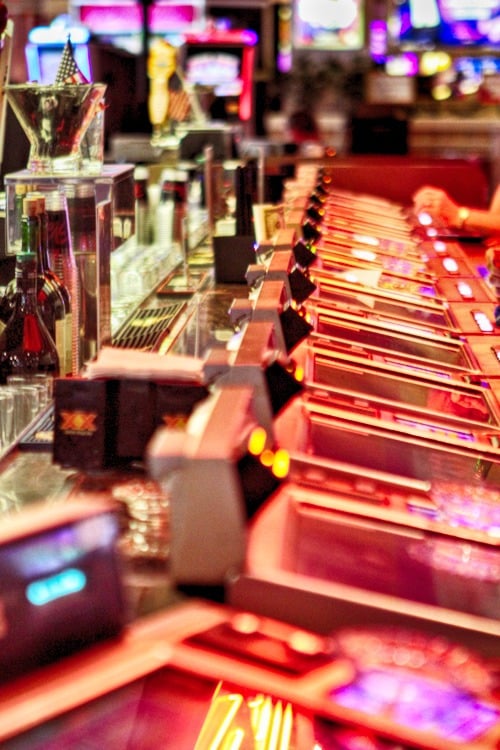 At the moment, the light system at Caesars Entertainment resorts can't easily be seen by customers. They're installed on the back of video poker machines, and most players don't even realize they're there. If you want to know which of your lights are showing, you can place your hand behind the light display to see the color reflected, or use your smartphone's selfie mode to take a look. Or just ask your bartender. They're not secretive about it at all.
One bartender suggested the lights should be clearly visible to players so guests could easily tell if they've earned another free drink. That suggestion, however, didn't go over well with management due to concerns about the potential of a negative customer response.
The customers we've chatted with, though, understand the fundamental purpose of the comped drink system, and figure the only people it will impact are those who expect something for nothing. That arrangement has never actually existed in Las Vegas, despite many who mistakenly believe it did. They just didn't understand how Vegas worked. Casino revenue has always paid for the free rooms, buffets and show tickets. People did the comping, not machines.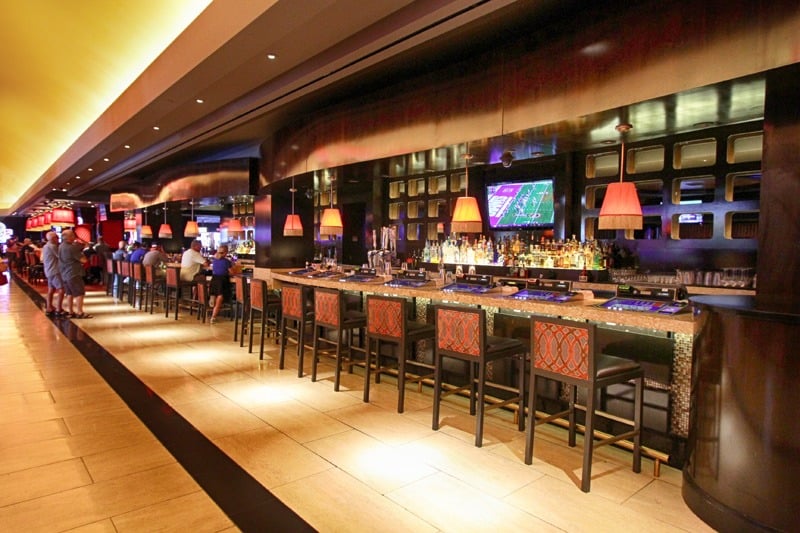 The implementation of the Red Light, Green Light comped drink monitoring system at all Caesars Entertainment resorts in Las Vegas marks a dramatic turning point in the culture and business of Las Vegas casinos.
It means we're going to see similar monitoring systems in all Las Vegas casino bars and, in time, on all slot machines across the entire casino floor.
These changes, along with downsized liquor pours and paid parking, have sparked heated discussion among Las Vegas visitors, many contending Las Vegas casinos are compromising the destination's perceived value for short-term financial gain.
Ultimately, though, painful as they may seem, the changes are smart business, and casinos
are for-profit businesses. Always have been, always will be.
Update (9/27/16): Caesars Entertainment has confirmed that the comp drink monitoring system has been implemented at all its Nevada casinos. A statement reads: "Caesars Entertainment has implemented the comp validation system statewide throughout our Nevada resorts. This system enables us to offer complimentary beverages to those gamers who choose max play at our video poker bar top units." See more on this story from our friends at KTNV.
It ain't glitzy, but it is the reality, so play on.