Renovated Chandelier Bar Opens at Cosmo With New Cocktails, Comp Drink Voucher System
One of the most stunning casino bars in the world, Chandelier at Cosmopolitan, is now even stunninger following a million dollar renovation.
Yes, "stunninger." We attended public school.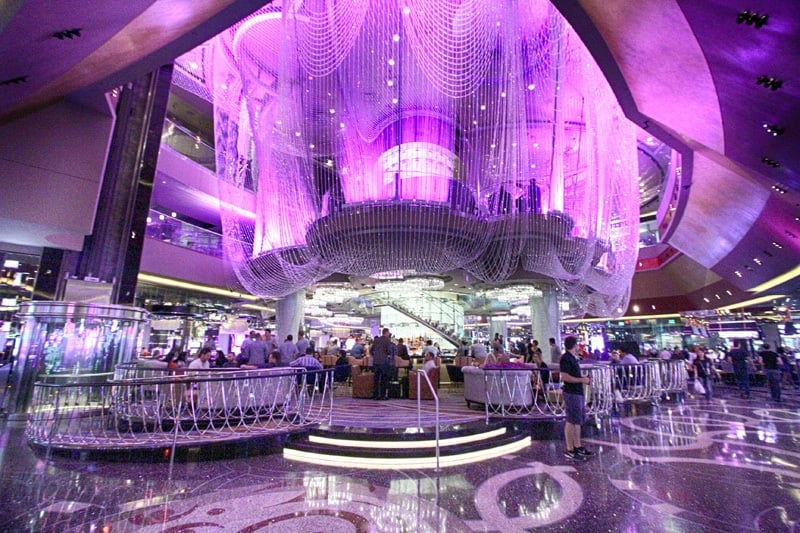 Chandelier bar at Cosmo has three levels. The casino level (with two bars) has been overhauled, with additional seating, swanky furniture, more video poker machines (eight at Main Bar, 10 at Side Bar) and a new specialty cocktail menu.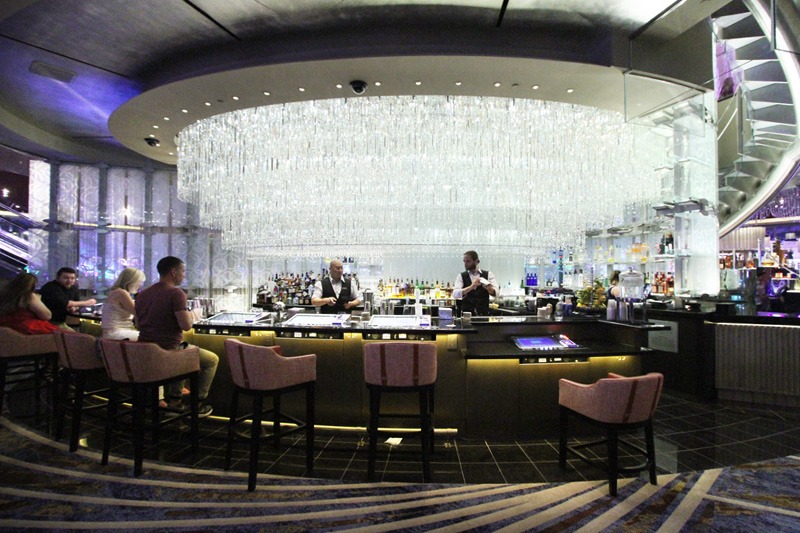 The unveiling of the renovated first level of Chandelier is accompanied by a new comped drink voucher system. Rather, it's new for Chandelier bar, but is already being used in the Cosmopolitan's Bond Bar, sports book bar and other casino bars in Las Vegas.
Basically, when you sit at the bar and put $20 into the video poker machine, you get a free drink. Vegas, baby.
After that, if you play at least $1 per hand, uninterrupted for 20 minutes, a voucher will let your bartender know you've earned another comped drink.
Similar drink monitoring systems are already in place in the lobby bar at Mirage and the sports book bar at Caesars Palace. In the next year or two, it's likely similar systems will appear in most if not all casinos in Las
Vegas.
Chandelier's new voucher system seems fair, but don't take a break or the comp drink countdown clock resets. The good news is Cosmo bartenders can use their discretion to override the automated drink voucher system. Take that, Skynet!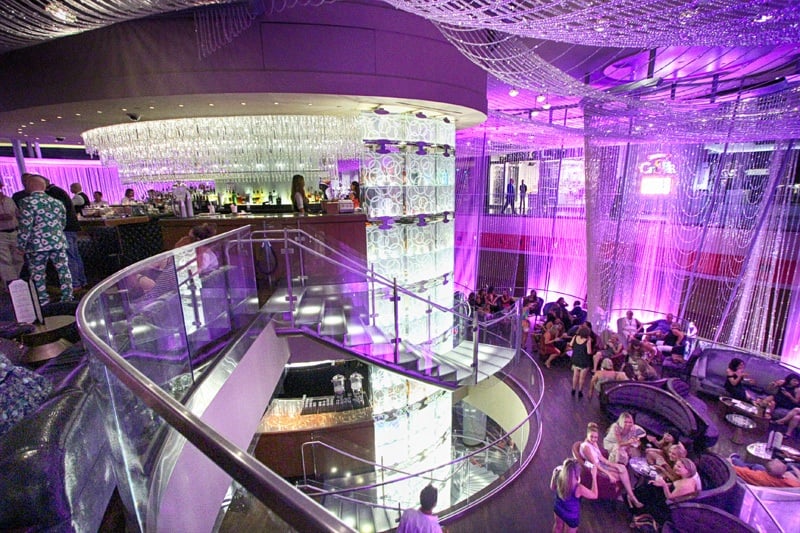 The Cosmopolitan has a long-standing reputation for creating exceptional signature cocktails, so guests can look forward to a new slate of drinks during their next visit to Chandelier bar.
Specialty cocktails run $16, but if you're playing at the aforementioned level, they're comped.
Signature cocktails include the colorfully-named Afternoon Delight, Keep Your Pansies On, Give Peach a Chance, Becky With the Good Hair, Spritzfaced and Whiskey Business.
There's also the Mr. Miyagi, pictured below, inspired by a classic cocktail, the Grasshopper.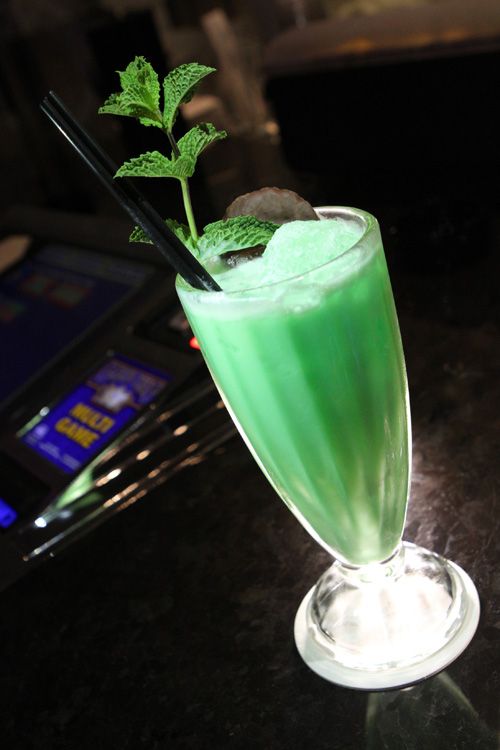 Here's a closer look at Chandelier's specialty cocktail menu.
While the casino level of Chandelier has been given a facelift, the professionalism and friendliness of the staff remains completely unchanged. Bartenders at Chandelier are outgoing and experts at their craft.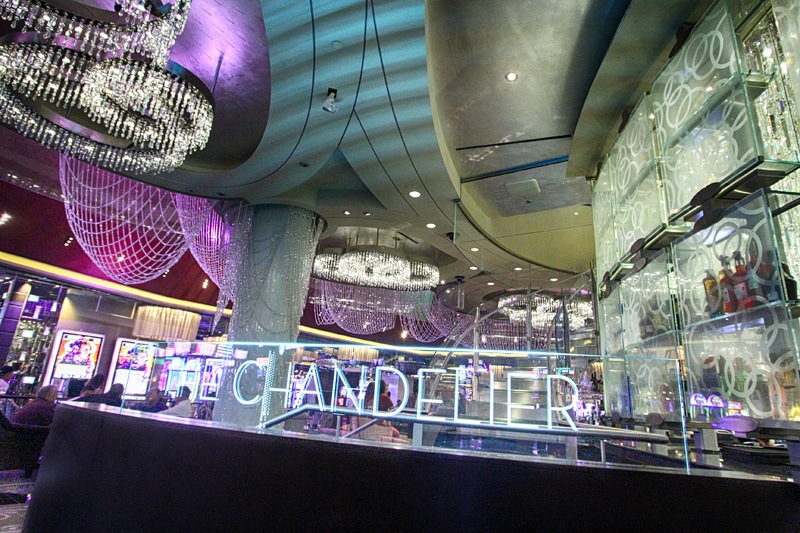 No matter which level of Chandelier you choose (ask about signature cocktails specific to each floor), you're in for an unforgettable Las Vegas lounge experience at Cosmopolitan.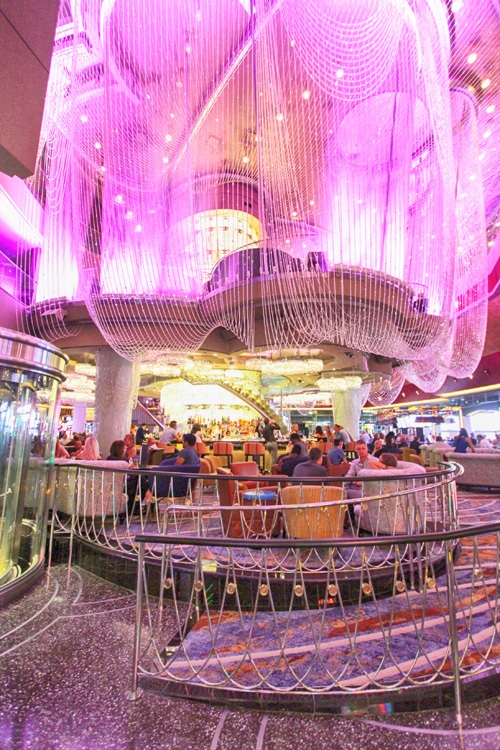 While we were at Cosmopolitan, we learned another casino bar, Queue Bar, will close Sep. 5, 2016 to make way for an Identity Lounge for loyalty club members. Oh, and possibly some new restrooms. We don't make up the news, we just report it.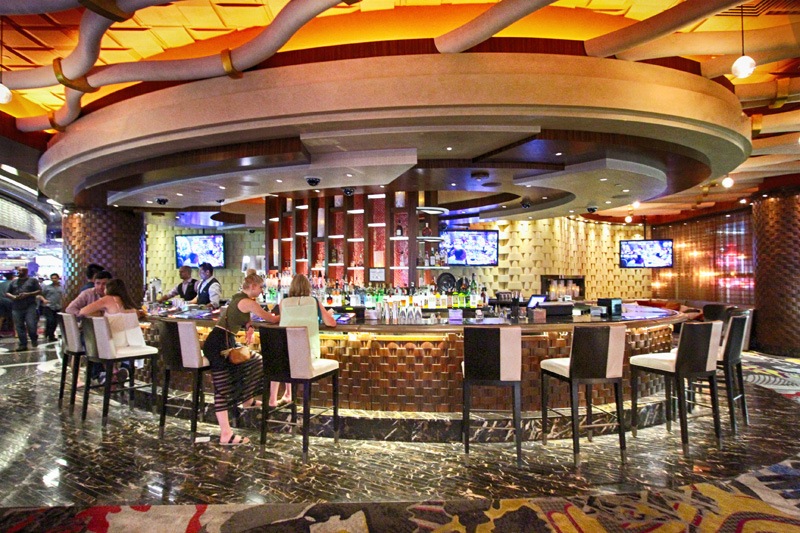 Queue Bar is down to about five video poker machines (most were removed and relocated to Chandelier), so swing by while you still can.
When you're at Cosmopolitan, make sure to check out the newly-renovated high limit salon. Previously, the room held both slots and table games, but now the slots have been moved to a dedicated space. Apparently, table games players don't love having slots nearby, and Cosmopolitan is making sure its high-end players are happy.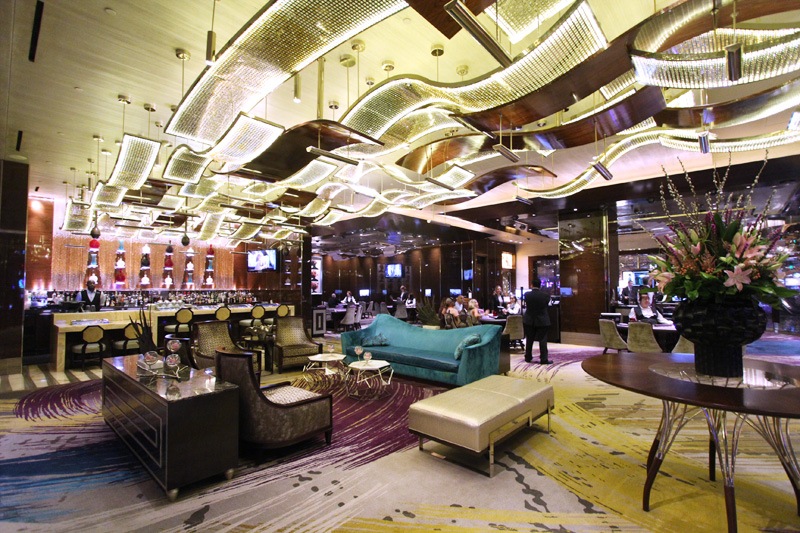 Enjoy more photos of Chandelier bar at Cosmopolitan Las Vegas that don't really do it justice, but they're the best we could manage after all the comped drink voucher research, if you get our drift.
Chandelier Bar at Cosmopolitan