Wynn Boston Harbor Construction Worker Dies in Crane Accident, OSHA, Wynn Resorts to Investigate
Posted on: April 4, 2018, 03:00h.
Last updated on: April 4, 2018, 03:29h.
More bad news for Wynn Boston Harbor, as the construction site suffered its first fatality this week when a heavy machinery operator died Wednesday following an equipment-related accident the day before.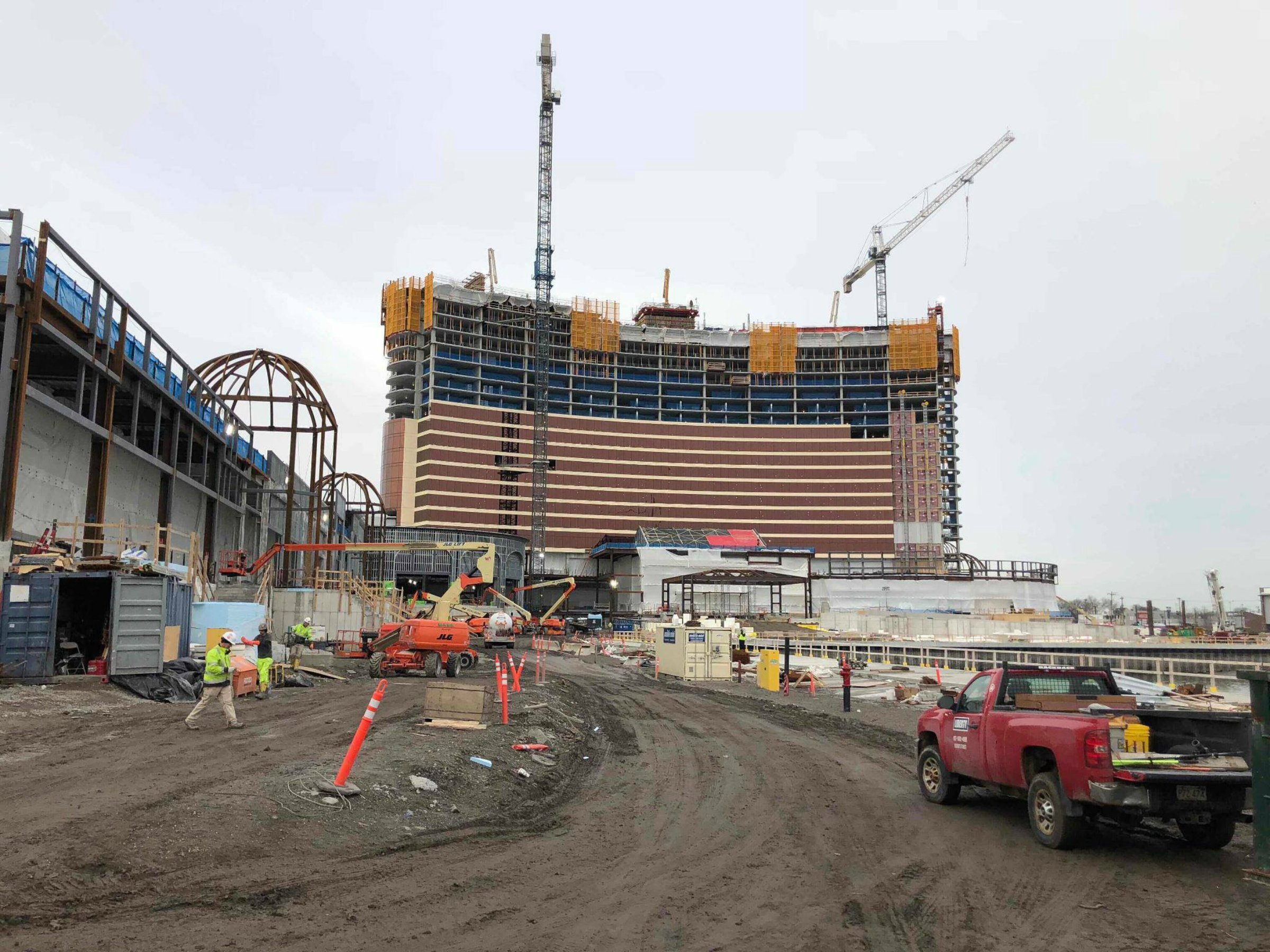 At the request of the deceased man's family, few details are being released, other than that he was a 56-year-old man. The Boston Globe reports that he was a crane operator, and that he died earlier today at Massachusetts General Hospital.
"This is a very sad day for everyone at Wynn Boston Harbor. Our deepest condolences and heartfelt thoughts and prayers go out to his family and coworkers," Wynn Boston Harbor spokesman Greg John said in a statement.
Wynn Resorts, parent company to the $2.4 billion integrated casino resort, is investigating the death. The federal Occupational Safety and Health Administration (OSHA) has additionally sent inspectors to the Everett work site.
Casino Construction Site Deaths Not Uncommon
OSHA reports that in 2016, the most recently summarized year, there were 5,190 fatal occupational injuries in the US, a number that emanates from the US Bureau of Labor Statistics.
The transportation industry was responsible for the most deaths at 26.7 percent (1,388). Construction occupations were next, with 970 deaths, or 18.7 percent.
With casino resorts now becoming some of the costliest construction projects in the US and around the world, that means many have lost their lives on the job building some of the industry's most recognizable properties.
During the Las Vegas Strip casino project boom from approximately 2000 through to 2008 — which included The Palazzo, Wynn Las Vegas, and Encore — a casino construction worker was killed about once every six weeks, according to the Las Vegas Sun. However, it was the construction of CityCenter, which began in 2006, that forever changed Las Vegas construction safety standards.
The multibillion-dollar complex, underwritten jointly by MGM Resorts and Dubai World, was the site of six worker deaths. Workers walked off the job in June 2008 in protest of unsafe conditions, and new regulations were later implemented.
Construction companies eventually struck deals with unions, agreeing to pay for additional safety training for workers, allow national union researchers to examine root causes of potential site safety problems, and allow union leaders full access to work zones. 
Casino construction accidents are by no means limited to US soil, of course. In 2017, a female construction worker fell to her death while on the job at the Imperial Palace casino resort in Saipan, a project that has been plagued with scandals. And in Macau, two workers have died building Morpheus, City of Dreams' newest tower that will to open later this year.
Bad Times in Boston
Though construction deaths are not an anomaly, this week's tragedy only adds to Wynn Resorts' recent troubles.
Wynn Boston Harbor President Robert DeSalvio deflected questions from the Massachusetts Gaming Commission (MGC) last week regarding the sexual harassment allegations surrounding former chairman and CEO Steve Wynn. The MGC's Investigations and Enforcement Bureau is amid a probe to determine if Wynn Resorts is suitable to hold a casino license in the state, which the company paid $85 million for in 2014.
A year before acquiring the Region A license, which covers the Boston area, the MGC ruled that Steve Wynn was "highly ethical" and "a perfectionist who is passionate about everything he does."
MGC Enforcement Director Loretta Lillios said no details of the current investigation will be made public until its completion.