British Columbia Calls for Gambler's Code of Conduct Over VIP Dealer Abuse at River Rock Casino
Posted on: May 3, 2019, 11:41h.
Last updated on: May 3, 2019, 11:41h.
Physical assault, sexual harassment, verbal abuse, death threats, chair-throwing — it's all just part of the job if you're a dealer the high-roller tables, allegedly.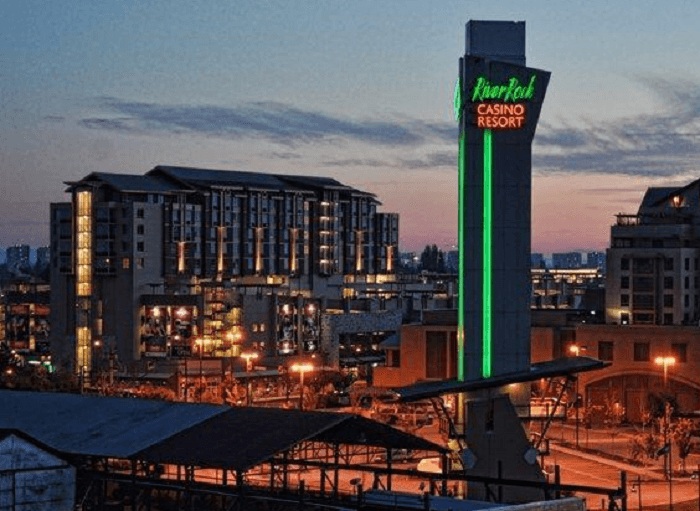 Or at least, these are some of the indignities that employees at the River Rock Casino in Richmond, British Columbia, have had to endure, according to a damning new report that alleges VIP customers were held to a different standard of behavior than regular gamblers by casino management.
The report was conducted by security firm Paladin at the behest of the BC Lottery Corp and based on 460 interviews with the casino's 1,200 front-line staff about incidents that occurred at the casino in 2017. It found over a dozen serious examples of assault, sexual harassment, and threats towards dealers went unreported
Daily Abuse
According to the testimony of several dealers and supervisors, "verbal abuse bordering on uttering threats occurs daily, if not hourly."
River Rock's VIP lounge, the Dogwood Room, was singled out for alleged "poor standards of player behavior and complicit supervisors and managers."
In one incident when, a drunk VIP physically assaulted a staff member, he was encouraged by the casino to write out a check for $2,000 to resolve the matter, according to the report.
The most obvious concern for many interviewees is the belief that (River Rock) allows problematic behavior from its VIP guests to occur at a level it would not allow from its non-VIP guests," the report claims.
One "insider" told CTV News that, "VIP players can do whatever they want. They just allow it to happen."
BC AG David Eby has called for a code of conduct that would set down the behavior expected of all gamblers, VIPs included, and outline the penalties a patron would face if they break the rules.
"I found it concerning the idea that there was a different level of treatments for people in the VIP room than the floor," he told CTV. "The VIPs are spending money, the customers with more money get more attention and it's a bigger deal if they're banned from the facility."
Money-Laundering Scandal
Since coming to office in 2015, Eby has led the cleanup of the BC casinos. The sector has been engulfed by a dirty cash scandal and accused of becoming a money-laundering hub for international criminal syndicates, to which casino management and authorities are alleged to have turned a blind eye.
The River Rock Casino was singled out in a 2016 police report for having allegedly "fostered a culture of accepting large bulk cash transactions."
"Source funds and/or source of wealth information is not gathered for high risk, high volume cash players" at the casino, the report said.
River Rock Casino's owner Great Canadian Gaming said in an official statement it had, "no tolerance for any type of conduct that may put the safety or security of any person at risk."