World Series of Poker 2017 Kicks Off as Masses Descend on Las Vegas
Posted on: June 2, 2017, 04:56h.
Last updated on: June 2, 2017, 05:03h.
The 48th running of the World Series of Poker got underway this week. Though the popularity of poker has waned in recent years, the WSOP continues to be a huge annual draw to Las Vegas every summer.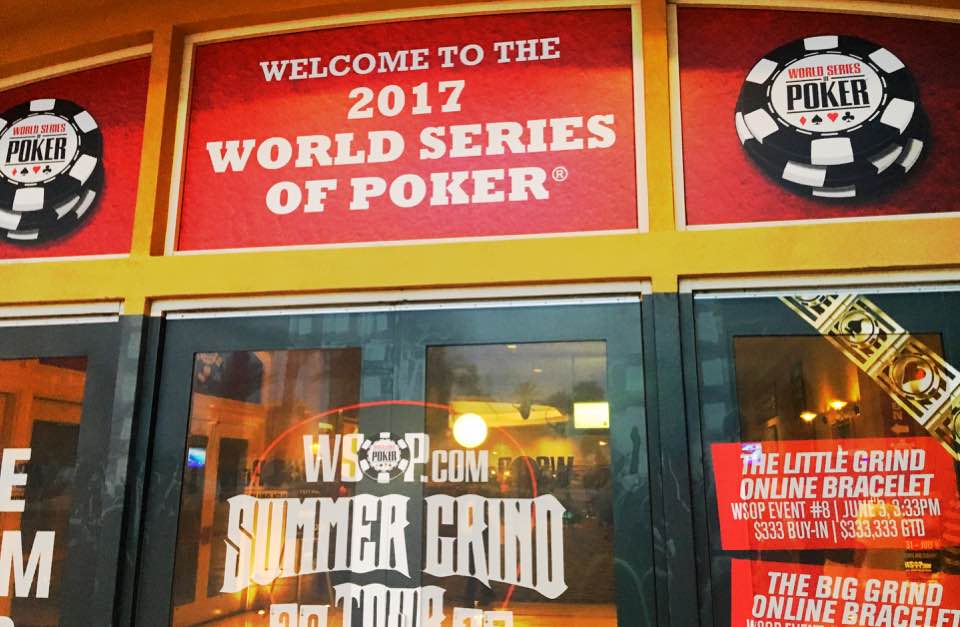 A series of 74 major tournaments in June and July are expected to draw huge crowds to Las Vegas while breaking participating records. Between May 29 and July 24, an estimated 110,000 participants will be competing for some portion of nearly a quarter-billion dollars in prize money.
Players compete in one or multiple different events, varying by buy-in size and types of games. One of the first events this week was a new "tag team" poker event, where small groups of players share the same chipstack in their fight to be the last ones standing.
Other specialty events include tournaments just for seniors, ladies, or casino employees, the latter of which ended on Thursday, with a 33-year-old poker dealer winning more than $68,000.
So Many Big Ones
Size seems to matter with the WSOP. The first big event got underway on Friday. The Colossus III is a low buy-in $565 event designed for weekend warriors that will likely compete to set records for live tournament field size. The WSOP is guaranteeing an $8 million prize pool, with $1 million for first place. Based on numbers from the previous two Colossi, the event will almost certainly draw more than 20,000 entries.
Also on Friday is the High Roller for One Drop. This tournament is the high buy-in alternative, costing $111,111. Some of the buy-in money goes to Cirque du Soleil founder Guy Laliberte's One Drop charity, and it offers a much smaller field, but players putting up significantly more money as it seeks to set various records of its own.
New experimental tournaments attached to the bigness theme include "the Giant," a $365 event with multiple payout points, and "the Marathon," a tournament that costs $2,620 to enter and promises extended playing time. Additional events on WSOP.com, an online poker site open to people anywhere in Nevada, will also strive to be quantifiably large and record-setting.
These events all culminate with the $10,000 Main Event, which the WSOP dubs as the "World Championship." The tournament draws thousands of players from all over the world and lives up to the title it bestows.
New for this year is how it will be delivered to fans and onlookers. Broadcast partner ESPN will be experimenting with multiple TV channels, and internet streaming with partner media site, PokerCentral.com.
Summer Poker Programming
This also will be the first year in the past nine that the Main Event plays all the way to the end. It takes about two weeks to play the entire tournament, but for the previous nine years, the final table was delayed until November, when it finished for TV.
In 2017, the final nine remaining players will take a break for two days instead of the previous four months.
While results of any broadcast shakeup are hard to predict, the attempt to counteract sinking TV ratings for poker allows a stalwart Las Vegas spectacle to adjust to changing video viewing habits and advances in digital and mobile technology.
But the WSOP is not the only poker brand with a footprint in the Las Vegas Valley in June and July. Other tournament series around Sin City contribute to the poker excitement that makes a summer pilgrimage to Mojave Desert a religious experience for so many players.
Casino Competitors to the WSOP (owned by Caesars Entertainment) hosting their own brand of special events that offer big-money prizes include popular events at the Venetian, Aria, Wynn, and Golden Nugget.