World Series of Poker Abandons November Nine Concept
Posted on: May 16, 2017, 12:00h.
Last updated on: May 16, 2017, 12:25h.
The World Series of Poker is ditching the "November Nine" format. It's an acknowledgment that today people are consuming and engaging with poker in very different ways than they were nine years ago, when the concept was introduced.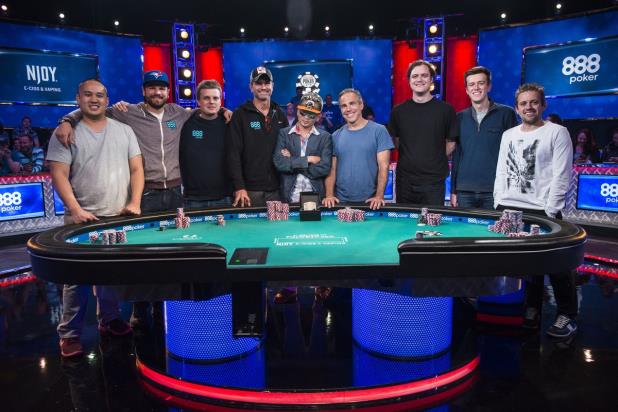 The November Nine first appeared in 2008, designed to give the World Series a reality show feel, allowing viewers to follow the recorded shows, featuring action played over the summer, and to familiarize themselves with the players during the build up to the live final in the fall.
That meant that the nine players who made the final would have to wait three months, while ESPN's broadcast schedule caught up.
But as WSOP Executive director told PokerNews this week, social and digital media have changed the landscape entirely since 2008, and today most people are used to receiving poker instantaneously through live streams.
Thus, the new format will be "linear complemented by digital," according to Stewart.           
"It's a whole new broadcast model. Comprehensive same-day coverage will begin on Day 1A (July 8) and continue all the way through to the final table. Basically, we have 'November Nine'-like programming for the entire duration of the tournament. So the goal is to build engagement each day, and core to this approach is the viewer's expectation to pay it off while engagement is high.
"Everything has its time and place," he added. "The world is much different than it was back in 2008. At that time, most people consumed us only through the weekly ESPN shows. So if your goal is to give poker a moment, it made sense to leverage that audience promotionally in building toward the final. Social and digital media have changed the landscape entirely. We don't want to swim upstream against people's attention spans."
Poker Central and ESPN Receive Broadcasting Rights
The announcement came as Poker Central said it had acquired the global television and digital media rights to the event in a four-year deal.
Meanwhile, Poker Central has reached a four-year agreement with ESPN, home of the WSOP since 2002, to broadcast the event from the first day of the tournament, July 8 all the way to the conclusion of the final table July 22.
The tournament cannot legally be broadcast live, due to gaming regulation restrictions, and so will have a 30-minute delay.
Nine years ago, amateur Jerry Yang became the first winner of a November Nine final taking home $8,250,000. Last year's winner, Qui Nguyen, who won $8 million will be the last.    
Similar Guides On This Topic