West Virginia Lawmaker Thinks Legislature Should Review Sports Betting Issues Plaguing the State
Posted on: August 17, 2019, 02:49h.
Last updated on: August 17, 2019, 06:21h.
One of sports betting's most vocal proponents in the West Virginia Legislature spoke with Casino.org Friday, saying it may be time for him and his fellow lawmakers in Charleston to look at why sports betting is struggling in the state.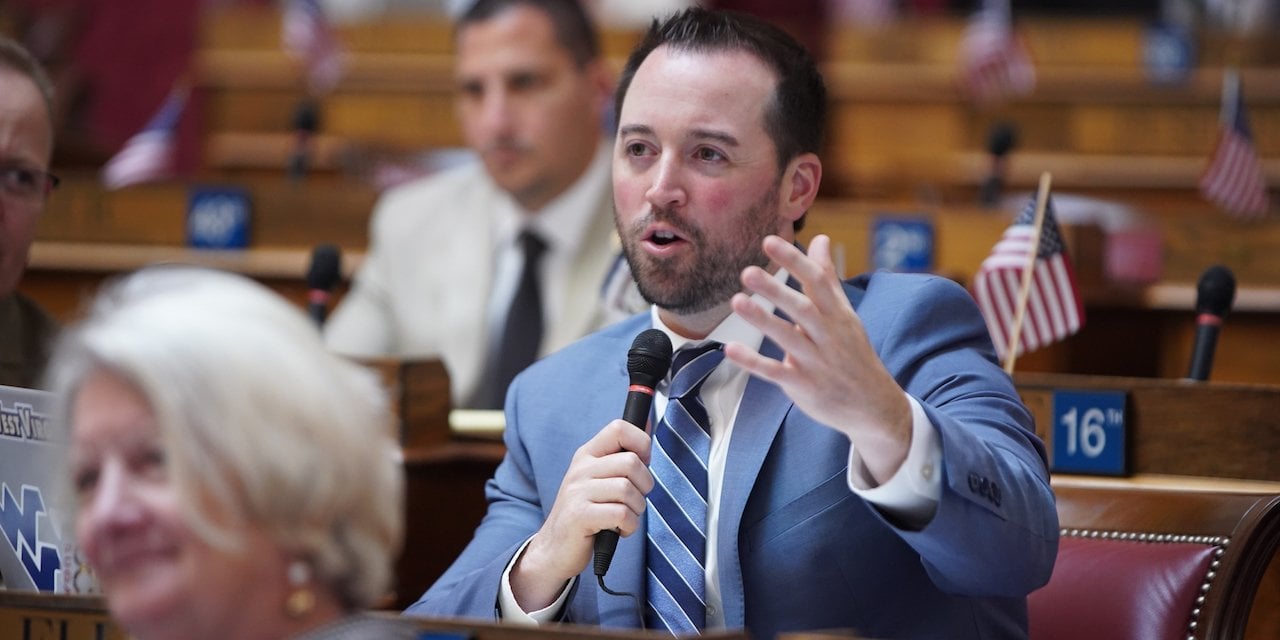 Sports betting began in the state nearly a year ago, and right now, only three of the state's five casinos have operational sportsbooks. Two casinos run by Delaware North saw their sportsbooks close, which resulted in an ongoing lawsuit between the casino owner and its former partner.
Delaware North's troubles also shuttered the state's only online application. DraftKings tried to launch, but had to pull out after West Virginia Lottery officials, which oversees sports betting in the state, raised Wire Act concerns over the location of a wallet server.
At this point, I think the legislature has to take a serious look and decide if it's an operator issue," state Del. Shawn Fluharty (D-Wheeling) said in an interview. "If it's not a West Virginia Lottery issue, is it a licensee issue? In other words, the casinos, are they not moving the ball along? I tend to think it's more of an operator issue and maybe the legislature needs the hold meetings, call people in, put them under oath and find out what the hell is going on."
An attempt to reach West Virginia Lottery officials late Friday was unsuccessful.
Governor Not Helping, Fluharty Says
Fluharty also criticized Gov. Jim Justice for inaction on the matter. The Republican allowed sports betting to become legal by letting the bill pass without his signature.
Justice also owns The Greenbrier Resort, which has a FanDuel sportsbook in its casino.
"I don't think he really has an interest one way or the other," Fluharty said. "It's certainly not something that he's helping move along. I can assure you that. He's doing nothing to actually help make sure we're bringing more money into the state, which blows my mind, because how often can you say we're going to raise revenue in West Virginia without raising taxes on people? Which is exactly what sports betting is, and we know that mobile sports betting is the driving force of revenue."
The lawmaker's comments come after Joe Asher, the CEO of William Hill's US operations, told Casino.org that the sportsbook has an interest in establishing mobile sports betting in the state. However, the company, which runs the book at Mountaineer Racetrack and Resort in New Cumberland, has other priorities right now, as it just opened its Iowa sportsbooks this past week and plans to open in Indiana in early September.
Lack of Mobile and Local Retail Cause Concern
The lack of a mobile option in West Virginia could have serious implications, especially as the District of Columbia gets ready to launch sports betting. From last September, when the first bets were taken, to June 30, the end of the 2018-19 fiscal year, West Virginia had taxable receipts of $11.9 million. Hollywood Casino at Charles Town Races generated nearly $8.9 million.
For the first five weeks of the 2019-20 fiscal year, the state has generated slightly more than $704,000, with nearly $540,000 of that coming from Charles Town.
Charles Town is located in the far eastern portion of the state, within about an hour's drive of the Washington, DC metro area. Once DC establishes sports betting, it could significantly reduce the amount of action there.
"Sure, that's a concern," he said about the impact DC sports betting will have. "That's also why it was imperative that we did it right from the beginning, and that we were solidified in the market. We should have been up and running for a long period of time by now locally and we haven't been. So, we've hurt ourselves in that regard."
But it's not just about mobile for Fluharty. His district includes the Wheeling Island Hotel Casino Racetrack, one of the Delaware North properties that saw its sportsbook close. The retail sportsbook presents an opportunity not only for locals, he said, but a chance to attract visitors from Ohio, which does not offer sports betting, and Pennsylvania.
While Pennsylvania does have sports betting, Fluharty said that state's 35 percent tax means people would be able to get better odds at a West Virginia sportsbook, where the tax rate is just 10 percent.
"We envisioned when we passed the legislation that that would be one of the top benefits, what I would call indirect revenue, which are people actually coming here," he said. "Not only are we losing out on the mobile version, but we're also losing out on the indirect revenue of having more people come into West Virginia and spend their time and money here.
"And it's absolutely frustrating as a legislator. But as a resident, it's frustrating. And I think I speak for all local business owners who thought they would be getting benefits from this as well, and they're not."