Connecticut Casinos Have No Plans to Bring Back Indoor Smoking
Posted on: August 10, 2023, 12:45h.
Last updated on: August 9, 2023, 10:41h.
The two tribal resorts in Connecticut, Mohegan Sun and Foxwoods, voluntarily went smoke-free on their casino floors during the COVID-19 pandemic. Indoor smoking remains prohibited in the tribal casinos more than three years later, which are respectively owned and operated by the Mohegan Tribe and the Mashantucket Pequot Tribal Nation.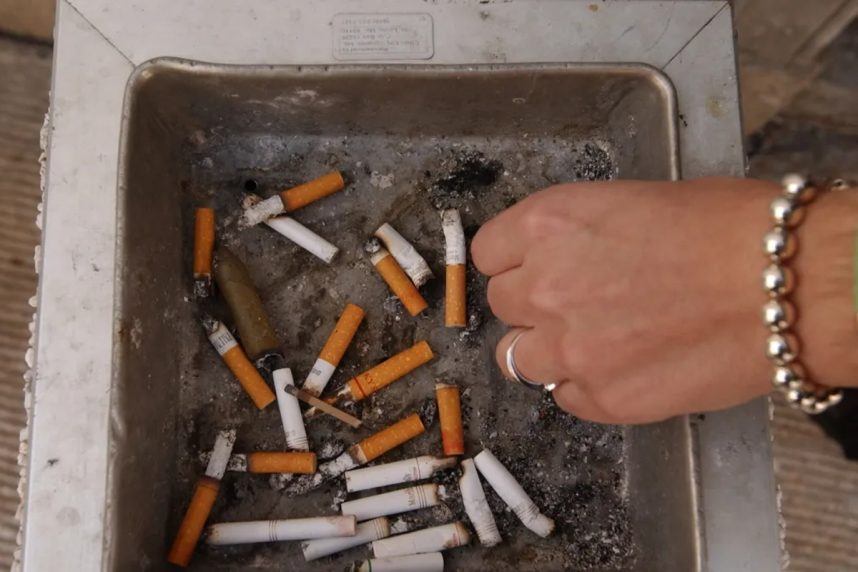 A report commissioned last year by the Casino Association of New Jersey (CANJ), the trade group that represents the nine Atlantic City casinos in the state's Trenton capital, concluded that a smoking ban would devastate brick-and-mortar play down the shore. Spectrum Gaming, a Pennsylvania-based gaming consultancy, theorized that a smoking ban would put Atlantic City's resorts at a competitive disadvantage with casinos in nearby Philadelphia, where smoking can be allowed on up to 50% of the floor space.
Connecticut casino officials, however, say they don't believe their smoking prohibitions have hurt their gaming operations. Jeff Hamilton, president and general manager at Mohegan Sun, told The Day that guests are seemingly enjoying a "healthier environment."
From the employees' perspective, it's healthier, too," Hamilton added.
Jason Guyot, president and chief executive officer at Foxwoods, gave a similar sentiment. "Nonsmokers are definitely enjoying it," Guyot said.
Foxwoods recycles cigarette butts placed in the resort's cigarette receptacles. Before the pandemic, the casino's sanitary staff estimated that it recycled more than 200 packs of cigarettes a day. Foxwoods' cigarette butts are placed in bags and shipped off to TerraCycle, a Trenton waste management company that specializes in hard-to-recycle materials.
Cigarette butts, or filters, are typically made of plastic. The butts are recycled into plastic pellets that can be used in a variety of products. Any remaining tobacco flakes and cigarette paper are composted.
Smoking Ban Remains
Guyot and Hamilton said there are no immediate plans to return indoor casino smoking to their resorts. The tribes extinguished smoking from their casino floors during the pandemic, something they couldn't be ordered to do by the state since the resorts are on sovereign land.
The tribes did butt heads with Gov. Ned Lamont (D) in deciding to remain open during the initial months of the pandemic, which led to the governor ordering the state's Department of Transportation to place warning signs on roadways near the resorts that read, "DON'T GAMBLE W/COVID. AVOID LG. INDOOR GATHERINGS." After agreeing to close in mid-March 2020, Mohegan Sun and Foxwoods reopened that June, but with indoor casino smoking no longer allowed.
The tribes' gross gaming revenue (GGR) from slot machines did decline slightly in the 12 months ending June 30. Mohegan Sun and Foxwoods slots won about $848 million from gamblers during the 12 months, a 1.5% slide from the previous year.
Tribal officials, however, aren't overly concerned, as an array of factors could be responsible for the dip.
The casinos launched online sports betting and iGaming in October 2021, and revenue from the internet platforms easily covered the 1.5% legacy gaming loss. iGaming GGR during the latest fiscal year totaled $279 million.
Foxwoods' online platforms include DraftKings and FoxPlay, the latter being the casino's iGaming site that was developed by Wondr Nation, the interactive gaming unit owned by the Mashantucket tribe. Mohegan Sun is partnered with FanDuel, which operates its sportsbook and iGaming site called Mohegan Sun CT Online Casino.
State Gaming Benefit
Connecticut collects 25% of the gross slot win generated by Mohegan Sun and Foxwoods. The state's Class III gaming compacts with the tribes don't include a tax on table game income.
The state also receives 18% of GGR incurred from iGaming and levies a 13.75% tax on sports betting win.