Pennsylvania Casino Workers Tell Lawmakers to Close Indoor Smoking Loophole
Posted on: September 20, 2023, 03:34h.
Last updated on: November 14, 2023, 03:28h.
Pennsylvania casino workers testified before lawmakers in Harrisburg on Wednesday, saying the state's ongoing allowance of indoor smoking on designated parts of the gaming floors is jeopardizing their health.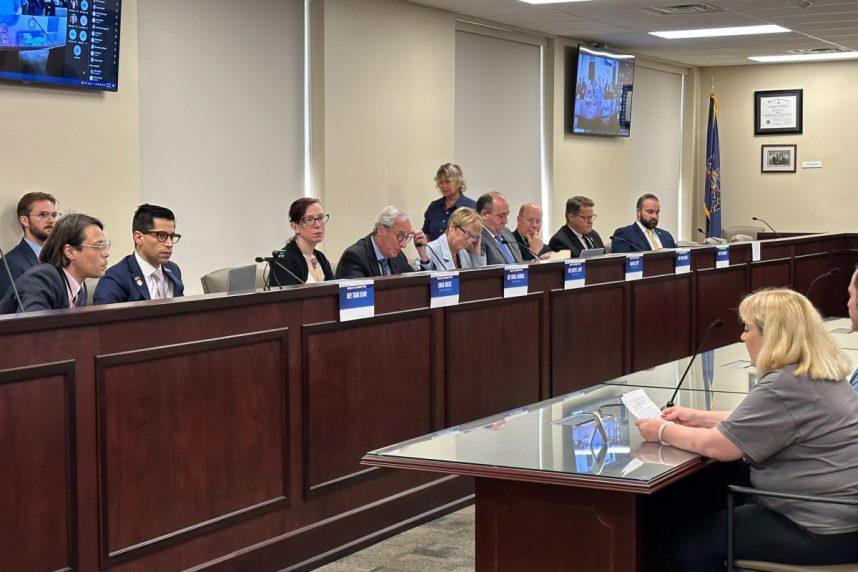 State Rep. Dan Frankel (D-Allegheny) this week introduced another bill that seeks to end the casinos' carveout from the Pennsylvania Clean Indoor Air Act. The smoking law allows casinos to designate up to half of their gaming space for indoor smoking.
The Clean Indoor Air Act also provides exceptions for bars where alcohol generates the bulk of the business's revenue, and for cigar lounges, private clubs, and fraternal organizations like the VFW (Veterans of Foreign Wars).
Frankel, for the second year in a row, is seeking to extinguish tobacco smoke from casinos and other establishments excluded from the clean indoor air law. He says the old industry arguments that making casinos go smoke-free damages their businesses are outdated.
"Smoke-free environments attract more customers — not fewer," Frankel said this week.
Casino Workers Stress Urgency
Along with health officials, the Pennsylvania House Health Committee, which Frankel chairs, welcomed casino workers to testify before the committee in its review of House Bill 1657.
"Smoke-free casinos are not just a breath of fresh air for us workers, but they're proving to be winners for the industry," said Jen Rubolino, a table games dealer at Rivers Casino Pittsburgh in reference to Parx deciding to remain smoke-free in the COVID-19 aftermath.
Parx last year generated brick-and-mortar gross gaming revenue (GGR) of $393.8 million from its slot machines and $204.8 million from its tables. Parx's combined haul of approximately $598.6 million in 2022 GGR bested its nearest competitor, Wind Creek Bethlehem, by nearly $83 million.
"We have seen the evidence firsthand. Parx is leading the charge with smoke-free venues and industry-leading profits," Rubolino said.
Parx and its satellite property, Parx Casino Shippensburg, are the only two among Pennsylvania's 18 casinos to offer fully smoke-free gaming spaces.
Rubolino is the coleader of the Pennsylvania chapter of CEASE, "Casino Employees Against Smoking Effects." Along with the Keystone State, the grassroots coalition of casino workers has organized chapters in New Jersey, Rhode Island, Kansas, and Virginia.
I'm speaking on behalf of casino workers and casino patrons throughout Pennsylvania. I've been working as a table games dealer since 2019. When I started, I was excited about working in the casino and dealing cards. But the smoke is terrible."
"This goes on every day for thousands of casino workers. Eight hours a day, 40 hours a week, as they go to work to make a living," Rubolino testified. "This should not be happening."
Rubolino added that casino workers are "discriminated against" in the state's Clean Indoor Air At.
"Casino workers are people, too, and they deserve fresh air," she continued. "You shouldn't have to choose between your health and a paycheck. I come here today on behalf of all casino workers to ask for your support on House Bill 1657."
Casinos Absent, VFW Supports Bill
No representatives from the casino industry testified before the House Health Committee during its review of Frankel's bill.
They were invited to attend but chose not to," Frankel said. "I thought they would submit testimony, but they haven't."
John Getz, the state quartermaster of the VFW Department of Pennsylvania, testified that there's been a lot of "infighting" among VFW chapters regarding whether to allow indoor smoking.
Getz testified that in the past, VFWs that opted to go smoke-free saw steep membership declines. But in more recent years, and in the pandemic's aftermath, the majority of VFW chapters have gone smoke-free. Getz said the organization supports Frankel's bill in hopes that it would resolve the remaining chapter infighting about smoking.
The House Health Committee didn't vote on the smoking bill. Frankel said it's the Health Committee's responsibility to "protect the health of Pennsylvanians." The committee next meets on September 27.