F1 to Vegas Hotspots: Pay Millions For Your Race View or We'll Block It
Posted on: July 23, 2023, 12:29h.
Last updated on: July 24, 2023, 01:36h.
Formula 1 execs are informing all Las Vegas restaurants and nightclubs with a view of the upcoming Grand Prix circuit that they must pay $1,500 per head in licensing rights, according to the New York Post. If they don't, their views will be blocked with barricades, stands, light stanchions, and other obstructions.
For a club or eatery with a fire-code capacity of 2,000, that's a ransom of $3 million if they happen to have a rooftop, a terrace, or even just windows facing the track.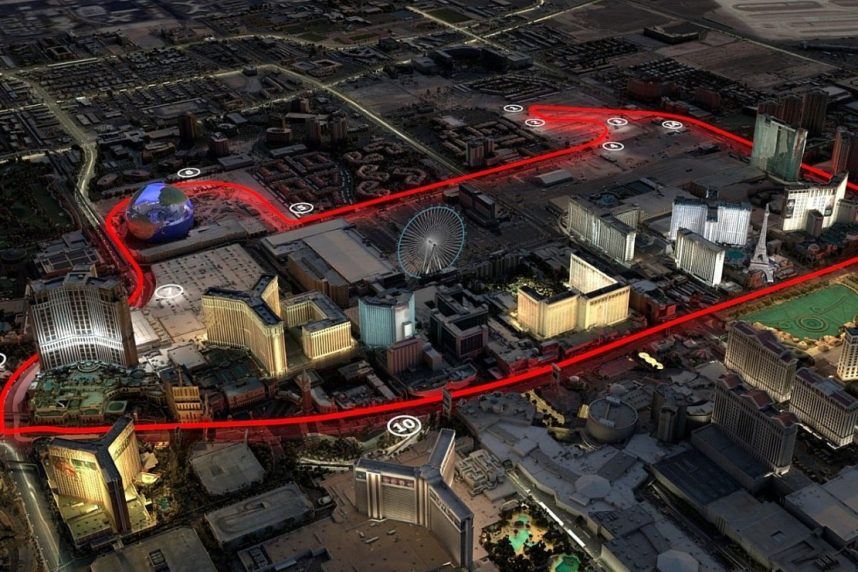 Sources told the Post that salespeople working for Renee Wilm — CEO of the Las Vegas Grand Prix and chief legal officer of billionaire John Malone's Liberty Media — even threatened to shine lights toward the viewing areas of venues that won't pony up.
The Las Vegas Grand Prix will run 3.8 miles through the heart of the Strip from Nov. 16-18. The big race on Saturday, and its lead-up events, are expected to draw as many as 300K F1 fans who have paid an average of $6,651 per three-day package. That's nearly 50% more than the $4,600 price for the Miami Grand Prix held this May, according to a study by the website kingcasinobonus.uk.
Law of the Letter
The Post claims to have reviewed the letter sent to track-adjacent venues, such as Planet Hollywood and Back Tap Craft Burgers and Beers. It read: "Las Vegas Grand Prix will use reasonable efforts to maintain sightedness from licensee's venue to the track/race." Reading between the lines, F1 won't make reasonable efforts to maintain sightedness from nonlicensee venues.
"There is a certain line they are crossing [by] telling someone who has spent billions on their property that you are shutting the Strip down for construction and then asking them to pay for seats," the newspaper quoted one source close to the situation as saying.
This threat is not being made to the Wynn or Venetian for its race-facing rooms, since both resorts already paid between $2 million and $10 million each to be official race sponsors. However, F1 "is still asking some of their restaurants to pay the licensing fees," according to the Post.
Since the majority of the racetrack won't be built until two weeks before the big race, this game of chicken still has plenty of time to play out.
Flying Above the Problem
One company not threatened with a license fee for its view of the track is Maverick Helicopters. The vertical tour company announced last week a series of experiences for F1 fans priced lower than most grandstand seats.
The experiences — offered from Nov. 15 through Nov. 18 — will go from $199 for a basic, 12-minute "Vegas Victory Lap" flyover to $829 for a sunset tour that also includes a stop at the Grand Canyon.
The catch is that the last tours depart at 8 p.m., two hours before the Grand Prix's starting gun on Saturday, Nov. 18.
To book a flight, visit the Maverick Helicopters website.