Vegas Sports Books Rooting For New Jersey in Supreme Court Case 
Posted on: June 28, 2017, 06:00h.
Last updated on: June 28, 2017, 04:57h.
Las Vegas sports books were largely cheering the news on Tuesday that the Supreme Court had agreed to hear New Jersey's plea to legalize sports betting.
In fact, they're probably already crunching the odds of the Garden State winning the whole case.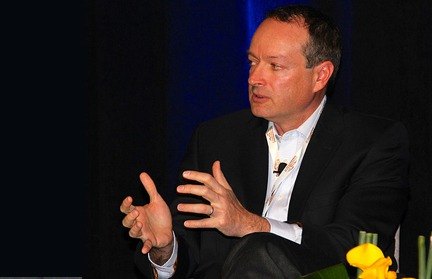 Should the court ultimately side with New Jersey, the state would be permitted to repeal PASPA and roll out sports books at its casinos and racetracks.
PASPA is the federal law that prohibits sports betting everywhere in the US but Nevada, Oregon, Delaware and Montana, states that had already legalized and regulated the practice prior to 1992, when the bill was enacted.   
But New Jersey believes that PASPA is an egregious infringement on its Tenth Amendment rights and the rights of all states to regulate private parties within their borders.
And the fact that the highest court in the land has taken this case on, against the advice of the acting solicitor general, suggests that at least some of those judges feel that this is a compelling argument.
A positive verdict for New Jersey would likely trigger a domino effect, paving the way for other states to reject PASPA too.
PASPA's Demise "Good for Nevada"
So why are the Vegas bookies so thrilled about this? Well, for a start, pretty much all of the big Nevada operators have casinos in other states that will benefit, and as William Hill US's CEO Joe Asher told the Las Vegas Sun on Tuesday, "What is good for Nevada's big casino operators is good for Nevada."
But they also understand the benefits of regulation, and that the real competition is not New Jersey, or later Pennsylvania, Mississippi or Michigan, but the black market, where billions are wagered in the US each year, much of the proceeds of which go to fund organized crime.     
"One thing regulated sports betting in the United States would provide is greater transparency and integrity and that's a good thing for everybody," Matthew Holt, vice-president of CG Technology sports books, told the Las Vegas Review-Journal.
"People are already betting on sports across the country," said Asher, whose company operates 108 of Nevada's 196 sports books. "They are just forced to do it illegally. In fact, I think Nevada will be a big winner when PASPA is gone."
Regulation Odds On
In a separate official statement, Asher called PASPA a "failed law" and called on the sports leagues, so often the thorn in New Jersey's side, to support regulation.
So how high do these professional odds-makers rate New Jersey's chances? After all, this is their job.
Well, the chances are good, according to MGM Resorts sports book director Jay Rood. In fact, they're better than good, they're "sort of inevitable."
"It's just a matter of when," he says.
Latest Casino Stocks:
Retrieving stocks data...
Retrieving stocks data...
Retrieving stocks data...
Retrieving stocks data...
Retrieving stocks data...