Michigan Launches Fresh Online Gambling Push But Road to Regulation Will Be Tough
Posted on: March 4, 2017, 02:00h.
Last updated on: March 4, 2017, 09:30h.
Michigan Senator Mike Kowall presented legislation this week that would authorize online gambling in the state.
Kowall's SB 203 "must include, but need not be limited to, poker," and, if passed, would permit only Michigan's commercial casino operators and federally recognized tribes already conducting gaming operations to apply for licenses.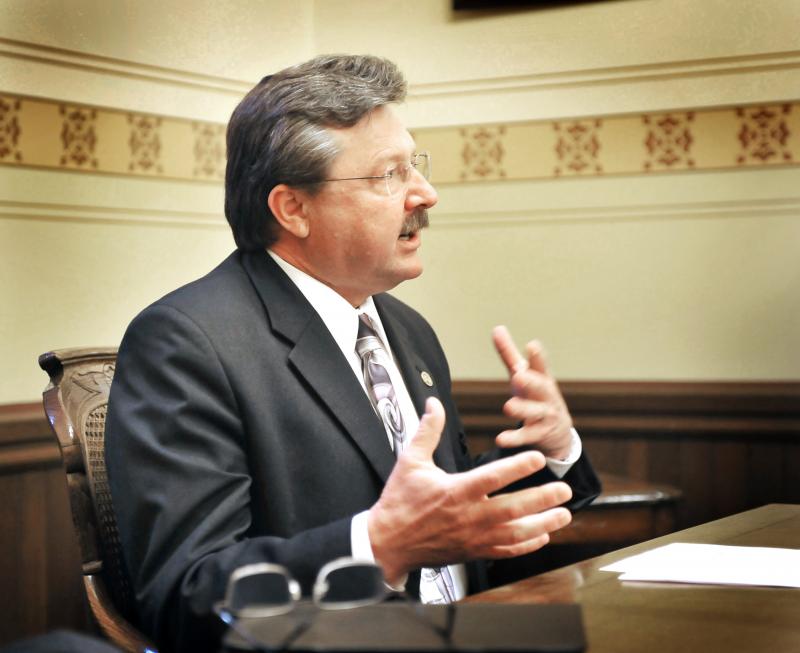 Kowall has previous form here. Last year, he introduced a similar bill that was overwhelmingly approved by the Senate Regulatory Reform Committee before disappearing without a trace.
Kowall has also proved himself to be something of an optimist when it comes to evaluating the likelihood of success of his online gambling legislation.
His confidence was misplaced last year and he would do well to adopt a more cautious line this year.
The truth is, there are many hurdles along the path to regulation in Michigan.
Hurdles Ahead
Like last year's legislation, for example, Kowall's current bill is big on interstate liquidity sharing. But Gaming Control Board deputy director David Murley said at last year's Senate hearing that this aspect of the bill "raises significant legal and policy questions" that would "need to be carefully considered."
This year's bill has scrapped language that appeared to embrace future international liquidity sharing, though, which may ease the legislative headache.      
SB 203 would permit interstate compacts with other gambling-friendly jurisdictions, provided "the gaming under the agreement is conducted only in the United States," the bill states.
But Murley has also suggested that the bill might violate the state constitution which requires gambling expansion to be decided by public ballot; not an insurmountable hurdle, since the state has already voted in favor of an online lottery, but a referendum would certainly delay matters.        
The Tribal Question
The thorniest issue by far, though, will be the attempt to marry commercial and tribal gaming into a new framework of regulation.
For the tribes to participate legally in the market they will have to waive their sovereign immunity, per Kowall's bill, because the Indian Gaming Regulation Act bars states from charging the tribes fees or taxes for gaming, beyond regulation costs.
That's unlikely to be a palatable proposition to the tribes and they may well turn against the bill and claim it violates their gaming compacts, which could lead to them withholding rev-share payments to the state.
Having the tribes on board is a crucial but complicated necessity for the success of this legislation, but, as it stands, tribal operators are said to be "split" on online gambling.         
Should the legislature find a way to iron out all these factors, the bill would tax operators at a reasonable 10 percent of gross gaming revenues. The previous provision that required a $5 million deposit to be credited against future tax obligations has been scrapped this year.
Instead, license applications will cost $100,000, while successful applicants will pay a further $200,000 when the license is issued, plus $100k per year afterwards.