Urban One Continues Public Meeting Series on Proposed Casino in South Richmond
Posted on: October 10, 2023, 10:42h.
Last updated on: October 10, 2023, 11:40h.
Urban One and Churchill Downs — the partnership that's seeking voter support in Richmond, Va., to build an integrated casino resort in the capital city's Southside — will meet with the public again to address concerns and tout the potential economic benefits such a project would allegedly deliver.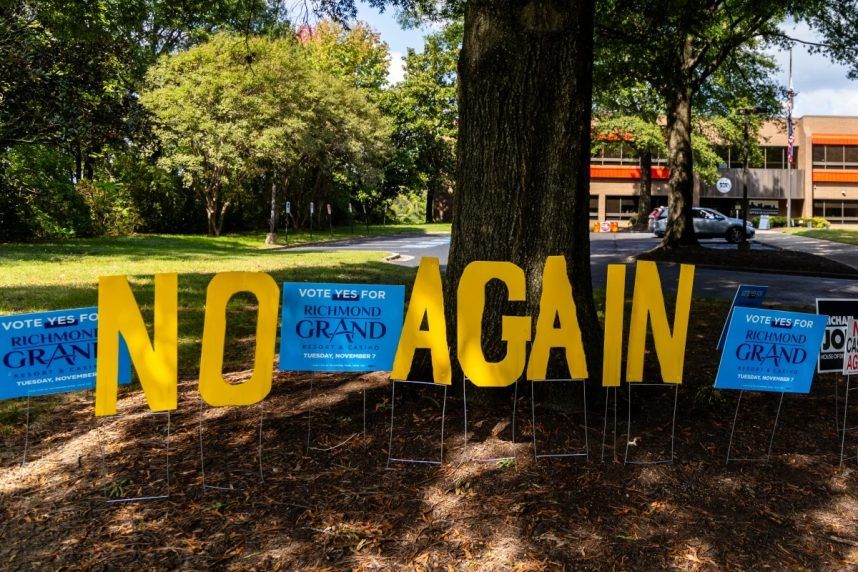 Urban One won a competitive bidding process in 2021 to be deemed Richmond's preferred casino developer. Virginia lawmakers authorized a casino resort in the capital through legislation passed in 2020 and signed into law by then-Gov. Ralph Northam (D).
Urban One is a Black-focused media conglomerate. Despite having no experience building or operating a casino, resort, or even a hotel, the Richmond City Council picked Urban One over reputable gaming operators that also presented bids, including Bally's, Golden Nugget, and The Cordish Companies.
Urban One sought to ease concerns about its lack of gaming and hospitality experience by partnering with Peninsula Pacific Entertainment, an experienced casino firm, for its 2021 pitch. Richmonders narrowly rejected the casino plan called One Casino + Resort by a 51-49% vote.
Unfazed by much public opposition and allegations that it's going against the democratic process, the Richmond City Council moved forward with a resolution that initiates a second gaming referendum. This November, Richmond voters will again be asked to approve a commercial casino.
New Project, New Campaign
Urban One is partnered with Churchill Downs for its second casino fight. Last year, Churchill Downs  acquired most of Peninsula Pacific, including its Richmond casino development opportunity in the joint entity RVA Entertainment Holdings, LLC.
RVA Entertainment, now controlled by Urban One and Churchill, has reworked its casino pitch with a new identity called the Richmond Grand Resort & Casino. The $562 million proposal would bring a sprawling gaming resort to Richmond's Southside, adjacent to the Philip Morris headquarters along I-95.
In an effort to tilt the vote its way, representatives from Urban One and Churchill Downs are canvassing the capital metro area. They're also taking questions during public meetings, the first of which occurred on September 28. Another public convergence is set for Tuesday afternoon at 4 p.m. at 1731 Wall Street. The meeting is being held at the Royal Manchester Event Center.
The Richmond Grand Resort & Casino blueprint includes a casino, a 250-room hotel, and typical resort-style amenities like numerous restaurants and bars, a spa, a fitness center, an outdoor pool complex, and convention and meeting space.
Atypical components include a 55-acre park with bike paths, walking trails, pickleball courts, and facilities for community events, sports, and family activities. The destination would also include music venues and film and production spaces.
Prompting Benefits
RVA Entertainment officials say if Richmond voters back the casino project, the Virginia capital metro and its residents would be the real winners. The development firm pledges to create 1,300 good-paying union jobs with an average annual compensation of more than $55K in pay and benefits.
The casino would also be expected to generate about $30 million annually in local tax revenue that RVA says could help build a stronger, safer city.
"Richmond Grand Resort & Casino is a project by Richmond, for Richmond," the casino's website reads. "We are proud to share our vision for this project and believe in providing transparent and accurate answers to the questions you may have before voting."
Most Read