Richmond Mayor Levar Stoney Faces Backlash for Pushing Casino Revote
Posted on: January 12, 2023, 09:27h.
Last updated on: January 12, 2023, 11:08h.
Richmond Mayor Levar Stoney (D) is receiving pushback from his constituents in the Virginia capital city for his continuing efforts to move forward with his plan to reask voters about a casino.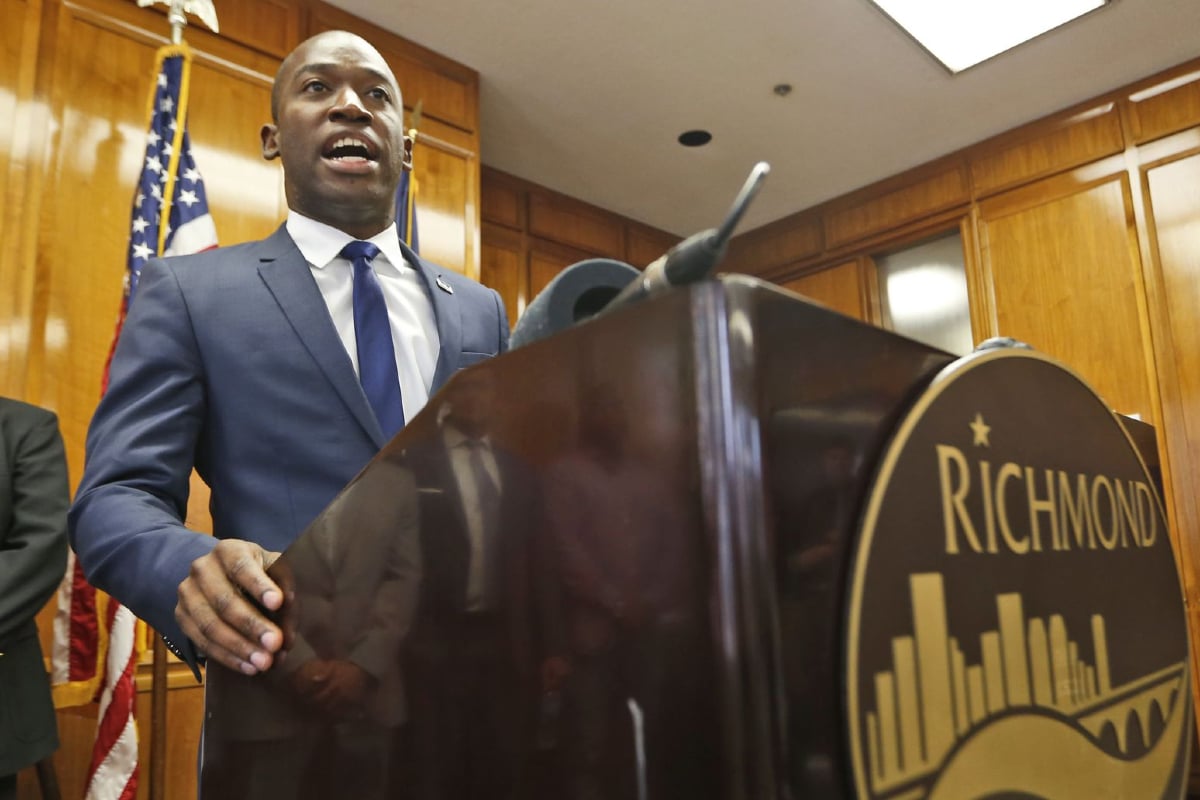 In 2020, Richmond was one of five cities that Virginia state lawmakers and then-Gov. Ralph Northam (D) designated as qualifying locations for a casino. The handful of cities — Norfolk, Portsmouth, Danville, and Bristol being the four others — met a slew of criteria demonstrating economic hardship in recent decades.
During the 2021 election, Richmond's local ballot question asking residents if they support a $565 million gaming project was narrowly rejected by a vote of 51-49%. Stoney and the Richmond City Council want to reask voters about the casino this November in hope of a different outcome.
State Sen. Joe Morrissey (D-Petersburg) has used his influence in the capital to block Richmond from holding another gaming referendum. Morrissey last year convinced his legislative colleagues to back a prohibition on Richmond reasking voters about a casino until at least the November 2023 election.   
Morrissey wants the legislature to reallocate Richmond's rejected gaming opportunity for Petersburg, about 20 miles south of the capital. A casino study conducted by the state's Joint Legislative Audit and Review Commission found that Petersburg would be suitable for a casino near I-95.
Stoney Flip-Flop
Virginia was, for many years, one of the more restrictive gaming states, the Virginia Lottery being the primary exception. But in 2018, state lawmakers had a change of heart with the liberalization of slot-like historical horse racing (HHR) machines at horse racetracks and off-track betting parlors.
Two years later, the state legalized as many as five commercial land-based casinos. The gaming expansion also authorized sports betting in-person and online.
Following the November 2021 casino vote, Stoney pledged to respect the people's voice.
While I believe this was a $565 million opportunity lost to create well-paying jobs, expand opportunity, keep taxes low and increase revenue to meet the needs of our growing city, I am proud of the transparent and public process we went through to listen to our residents and put this opportunity before our voters," Stoney said on Nov. 3, 2021. "From the beginning, we said the people would decide. They have spoken, and we must respect their decision."
Fast-forward more than a year, and Stoney is encouraging state lawmakers to not further prohibit Richmond from reasking voters about a casino.
Urban One, the Black-focused media conglomerate that was selected by Richmond's City Council as the city's preferred gaming developer, remains interested in the $565 million project. Since Urban One has no gaming or hospitality experience, the company partnered with Peninsula Pacific Entertainment for its 2021 proposal.
P2E has since sold most of its assets to Churchill Downs. The Kentucky-based horse racing and gaming operator says it would be interested in building a casino in Richmond with Urban One if the right conditions were met.
Mayor Scolded
Stoney disclosed this week that he wrote Richmond's state delegation on January 6 to encourage them to oppose legislation that might inhibit the city from reasking voters about gambling.
I want to be explicitly clear: I adamantly oppose any legislation that constricts the rights of Richmond to have a resort casino. My Richmond City Council colleagues also stand firm in preserving and defending Richmond's authority to hold a resort casino referendum in 2023," Stoney declared.
Stoney was quickly scolded for his flip-flop regarding the 2021 outcome.
When this was voted down, you said you would respect the will of the people. I guess that was just another lie.

— Bob Bradford (@rva_bob) January 9, 2023
"fair chance of truly expressing their support" — if the referendum was unfair, show us the evidence. Sounds like election denial to me.

— Don Polaski (@don_polaski) January 9, 2023
We already!! Said no!!! Do your job and focus on *~all the other things~* Richmond needs!

— Unavoidably Grace (@MissHelleborus) January 10, 2023
Similar Guides On This Topic