Richmond Grand Resort Casino Developers Agree to Union Construction Terms
Posted on: September 27, 2023, 08:03h.
Last updated on: September 27, 2023, 01:42h.
The would-be developers of the Richmond Grand Resort & Casino south of Virginia's downtown capital city will use union construction laborers should the project be greenlit through a ballot referendum in November.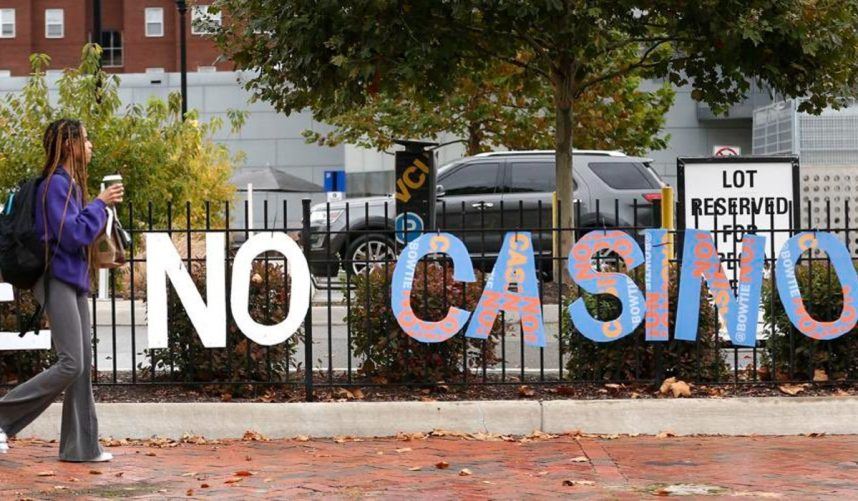 Urban One is a Maryland-based, Black-owned and Black-focused entertainment conglomerate that owns and operates Radio One and TV One. It has been trying to gain authorization to build a casino resort near the Philip Morris headquarters along I-95 for several years.
Virginia lawmakers and then-Gov. Ralph Northam (D) authorized casinos in five economically struggling cities through legislation passed in 2020.
One such city was Richmond, which met the qualifying criteria, including experiencing a population decline of at least 20% between 1990 and 2016 and reporting a minimum 20% poverty rate in 2017.
Though Urban One has no experience building or managing a casino or hotel, Richmond city officials went with the diversified entertainment firm over experienced gaming companies like Bally's and The Cordish Companies, in part to provide equity in the capital metro.
After Richmond voters in 2021 narrowly rejected Urban One's casino pitch, which was made in conjunction with Peninsula Pacific Entertainment, a Los Angeles-based casino operator, Urban One redeveloped its casino vision with new partner Churchill Downs.
Project Benefits
The Democratic-controlled Richmond City Council is moving forward with a second casino referendum despite many community members in the capital region saying the local government should respect the 2021 will of the people. Richmond leaders, however, believe a more coordinated message about the economic benefits the casino would bring will tip the vote in their favor.
Churchill Downs acquired Peninsula Pacific in February 2022, including its Richmond casino opportunity with Urban One. Churchill has much better name recognition and might better appeal to Richmond's more affluent neighborhoods located north of the James River. Richmond's wealthier areas were more opposed to the Urban One casino plan during the November 2021 vote.
Urban One and Churchill's pitch is called the Richmond Grand Resort & Casino. The $562 million project would include a casino and a 250-room luxury hotel and resort amenities, such as restaurants and bars, a spa, a pool complex, and an outdoor event venue.
The casino, the developers say, would create 1,300 permanent jobs with annual wages of $55K, and generate around $30 million a year in new taxes for Richmond.
Union, City Partner
Another benefit of allowing the casino to move forward, officials with Urban One and Churchill revealed this week, is that union workers would be hired to construct the integrated resort. If the November vote goes its way, the Richmond Grand Resort & Casino will be built by unions that are part of the Richmond Building Trades Council.
Urban One, Churchill, and city officials are also hyping how the new taxes would benefit the region through education. The City Council this week voted in favor of dedicating the bulk of the casino tax revenue toward the city's Childcare and Education Trust Fund. The account will only be formed through a vote in the casino's favor.
Critics say children are being used as pawns to garner support for a casino.
What is so morally bankrupt is that the mayor [Levar Stoney] has said that the idea of a trust fund for children is only a worthy idea if the referendum passes. If it is defeated (again), he will not try and establish such a trust fund. Sorry, kids. If the adults aren't playing blackjack, then you aren't getting the help you need," opined Jon Baliles, a former Richmond city councilor.
Early voting on the casino and other state and local elections began last Friday, September 22.