UK Bookmakers Launch Responsible Gambling Warnings with Ad Campaign
Posted on: January 5, 2015, 02:12h.
Last updated on: January 5, 2015, 02:15h.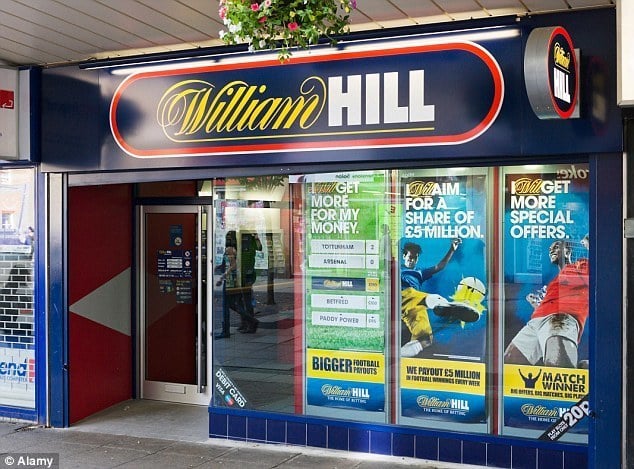 A group of concerned UK bookmakers have begun to offer warnings about the dangers of gambling, as a part of a campaign to make the marketing of gambling more socially responsible.
The effort comes from the Senet Group, an independent firm that was created through a partnership of key British operators William Hill, Ladbrokes, Coral, and Paddy Power.
The new messages are prominently displayed on television spots, as well as in other forms of advertising, including online ads and marketing materials in the gambling shops themselves. All ads now carry the message "When the fun stops, stop."
The Senet Group also plans to launch a wider campaign on television and radio to help promote responsible gambling throughout the UK.
Campaign to Highlight Resources for Gamblers
"Gambling companies provide fun and entertainment for huge numbers of people," said Ron Finlay, the interim CEO for the Senet Group. "But if you're spending more than you can afford, it can lead to stress, anger, guilt and other problems. When gambling stops feeling like fun, it's time to call it quits."
The campaign will also increase the profile of Gambleaware.co.uk, a website that offers information and interactive tools for those who believe they might have a gambling problem.
The move to bring more attention to the potential dangers of gambling was praised by Marc Etches, chief executive of the Responsible Gambling Trust.
"We commend the Senet Group for its campaign to help gamblers stay in control of their gambling," Etches said. "This initiative is a new and important step in the evolution of responsible behaviour among British-based gambling businesses. We are pleased that the campaign features GambleAware, an easy to remember website that offers help to all those who need confidential advice or support with problem gambling."
Self-Regulation May Relieve Pressure on Gambling Industry
The Senet Group was launched in September 2014, and came with a pledge from the companies that formed the group to take a number of steps to promote responsible gambling practices.
For instance, members of the group have agreed not to advertise free betting offers on television before 9 pm. They've also made changes to the kinds of advertisements that will appear in their shop windows: gaming machines will no longer be promoted there, and 20 percent of all shop window advertising will be devoted to responsible gambling messages.
The move comes at a time when many in the UK are questioning the damage being done to communities by betting shops.
In particular, anti-gambling activists have pointed a finger at fixed-odds betting terminals (FOBTs), machines that are highly profitable for betting shops, but which opponents say can quickly drain the pockets of those who play them. Some have also questioned whether too many betting shops are being placed in less affluent communities, where gambling problems can cause the most damage.
Self-regulation through outlets like the Senet Group may be an attempt to avoid more drastic measures from the UK government, of course. Just last year, the tax on FOBTs was increased from 20 to 25 percent, prompting outrage from William Hill, which said that it would close over 100 shops because of the increased duty on the machines.