Two Majestic Star Casinos Sold, Buyer Plans to Relocate Indiana Gaming Venues
Posted on: November 29, 2018, 09:41h.
Last updated on: November 29, 2018, 09:41h.
The two Majestic Star riverboats in Gary, Indiana, have been sold to a newly formed entity that hopes to relocate the casinos elsewhere in the state.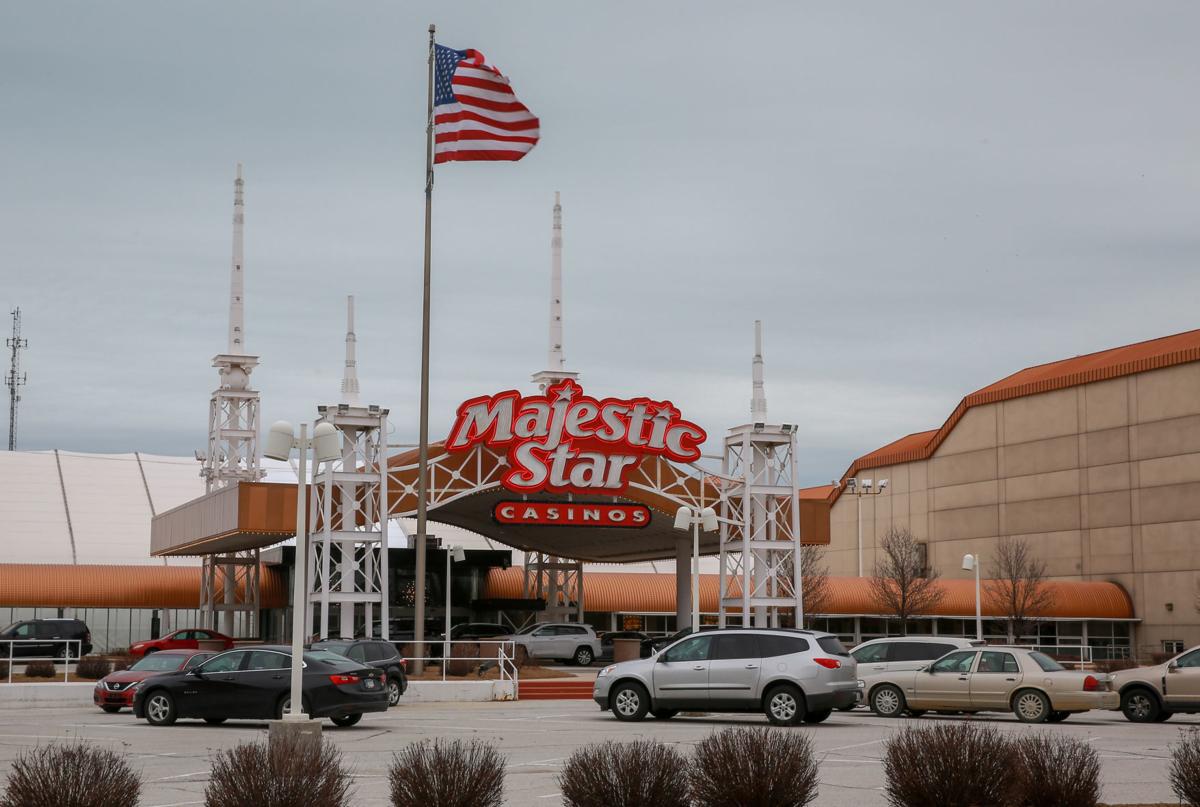 Spectacle Entertainment, a company created by former Centaur Gaming executives Rod Ratcliff and John Keeler, is buying the two Gary casinos for an undisclosed sum from Majestic Holdco, LLC. Ratcliff, the former CEO of Centaur, and Keeler, its former general counsel, plan to move one of the casinos onshore. They want to relocate the other license to a more attractive region.
Spectacle's acquisition of the two gaming licenses located in Gary presents a tremendous economic opportunity for the city of Gary as well as the state of Indiana," Ratcliff said in a statement. "We welcome the prospect of working with Gary and the General Assembly to maximize the value of these two licenses."
Spectacle said it hopes to close the deal in the first quarter of 2019.
Centaur Gaming and its two Indiana horse racetrack racinos were sold to Caesars Entertainment earlier this year for $1.7 billion. The acquisition caused controversy among Caesars shareholders who panned the purchase, and is thought to have been part of the reasoning that led to CEO Mark Frissora's announced resignation.
Law of the Water
In 2015, Indiana lawmakers passed legislation that allows riverboats to move their casino floors ashore, so long as they do so near their current barges. Ratcliff and Keeler, however, want to move both of the Majestic Star gaming licenses far inland.
The state General Assembly signed off on plans in late October to relocate the Majestic Star casinos in Gary to make way for a cargo shipping facility on Buffington Harbor.
The specific future homes of Majestic Star and Majestic Star II casinos, which collectively offer more than 1,700 slot machines and 90 table games, are unknown. Hammond Mayor Thomas McDermott says his nearby city is open for their business.
"Month after month and year after year, Hammond's Horseshoe Casino leads the way in gaming revenue and taxes generated for the state of Indiana. There isn't any reason the city can't continue to make even more money for the state by taking advantage of its border with Illinois," McDermott said in a statement.
Located in Indiana's northwest corner, Caesars' Horseshoe Hammond is less than 15 miles southeast of downtown Chicago.
Majestic Past
The two riverboat casinos opened in 1996 with separate owners as the Trump Casino and Majestic Star. The two gaming properties became one entity when Trump Entertainment Resorts sold its vessel to Majestic in 2005 for $253 million.
Today, the two riverboats share a 300-room hotel, six restaurants, meeting space, and 2,000-spot parking garage.
The two casinos won $152 million in the 2018 fiscal year, which places eighth of Indiana's 12 casinos. Horseshoe Hammond by far won the most with a more than $407.7 million haul.