Stockton University Eyeing Shuttered Atlantic Club Casino for Campus Expansion
Posted on: August 7, 2018, 03:00h.
Last updated on: August 7, 2018, 03:06h.
New Jersey's Stockton University is reportedly considering buying the closed Atlantic City Casino Hotel in order to expand its Atlantic City campus.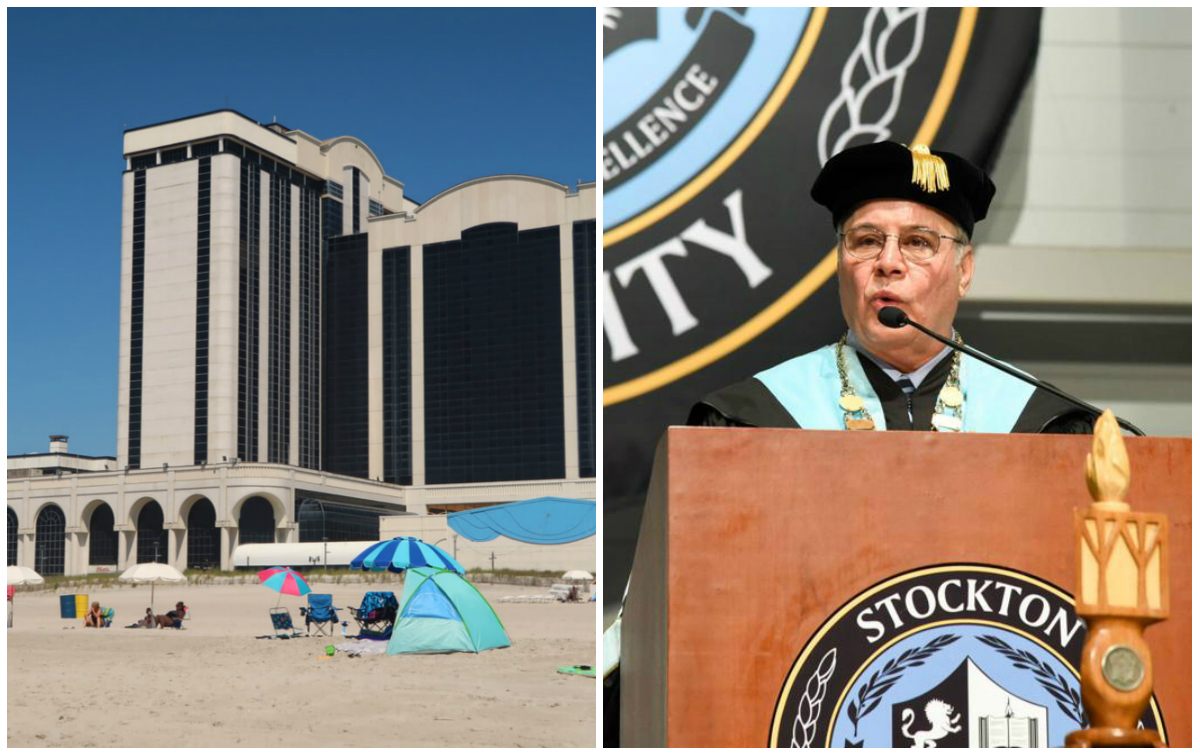 The Press of Atlantic City reports that the school's board of trustees are meeting this week to discuss a potential acquisition of the Boardwalk property that closed in January of 2014.
The media outlet says, should a sale be completed, TJM Properties, the current owner of the casino, would first demolish the 23-story hotel tower but leave the nine-level parking garage situated in the rear across Pacific Ave.
Atlantic Club stands just two blocks north of Stockton's Atlantic City Campus, which is set to open later this month.
Atlantic Club needs serious repair should it not be demolished. Last fall, the ceiling of the porte-cochere collapsed, and in January, debris from the building's exterior began falling off. Originally the Golden Nugget, Atlantic Club was built by Steve Wynn and first opened in 1980.
Founded in 1969, Stockton University's first classes were held in the Mayflower Hotel in Atlantic City. The school's campus in Galloway opened two years later in 1971.
The Atlantic City campus is part of the Gateway Project, which has received $17 million in funds from the New Jersey Casino Reinvestment Development Authority (CRDA). The campus will offer housing for 520 students, parking garage, office space that will be occupied by South Jersey Gas, and academic building with classrooms accommodating 1,800 students.
Make Money to Spend Money
Stockton University sold the Seaview Resort last week for a little more than $21 million to an investment group in Florida. Along with it goes housing for 250 hospitality and business students who resided at the historic 300-room hotel that features two celebrated golf courses.
School officials say the money could be used to purchase Atlantic Club. TJM Properties acquired the shuttered casino and hotel in 2014 for $13.5 million from Caesars Entertainment.
"Certainly, we are growing. There is no more room to expand in Galloway, and so we need to keep our options open, and we see Atlantic City as very promising," Stockton Director of News and Media Relations Diane D'Amico explained. "It's part of our commitment to help revitalize the city."
"The sale of Seaview made it possible," she concluded.
Stockton Casino Wagers
Atlantic Club wouldn't be the first shuttered Atlantic City casino that Stockton University bet on. The school purchased the closed Showboat, also a former Caesars casino, in late 2014 for $18 million.
Stockton planned to reimagine the Showboat into a residential campus, but those plans were blocked by billionaire Carl Icahn, whose neighboring Trump Taj Mahal was part of a deed restriction covenant that prevented the Boardwalk resort from operating as anything other than a casino.
Icahn said he didn't want college students living next to his casino, and therefore refused to lift the restriction. In turn, Stockton sought a buyer, and found one in Philadelphia real estate developer Bart Blatstein.
Stockton sold the Showboat for $23 million, and Blatstein subsequently reopened the property as a hotel-only facility after Icahn agreed to terminate the deed restriction.
Similar Guides On This Topic