Trump Hotel Collection Suffers Possible Credit Card Breach
Posted on: July 3, 2015, 02:09h.
Last updated on: July 3, 2015, 02:09h.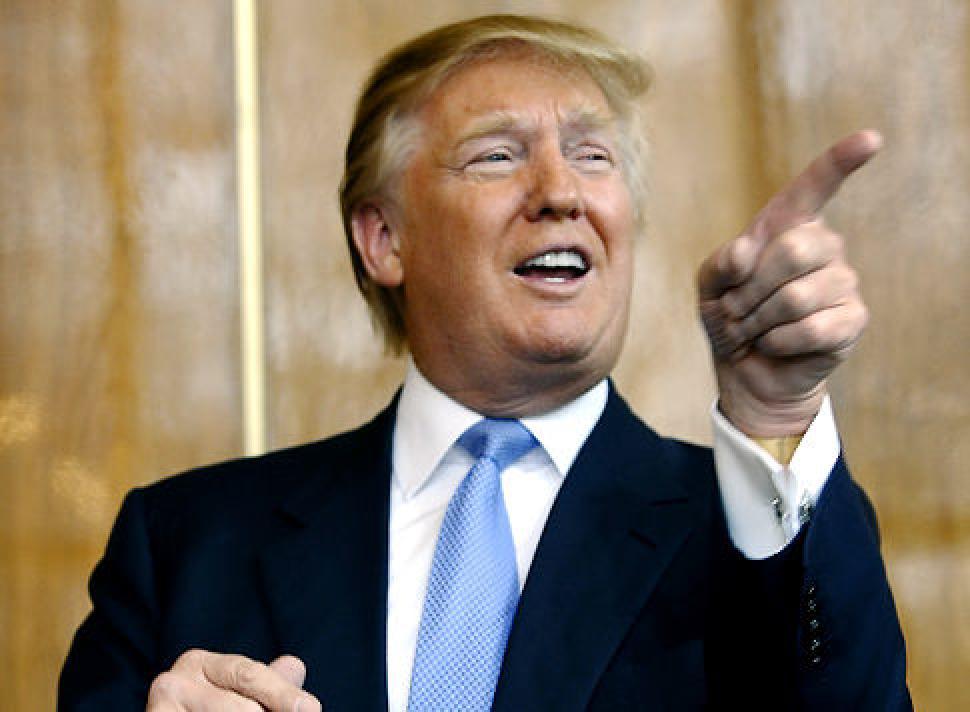 Donald Trump is receiving a lot of attention since he declared his intention to run for president as a Republican last month, but it hasn't necessarily been the kind of press he has wanted to see.
The latest Trump-related story is almost certainly not his fault, but might just give his critics more ammunition when attacking the man whose very name is a brand unto itself.
According to cybercrime blog Krebs on Security, is appears though the Trump Hotel Collection, a group of luxury hotel properties owned by Trump, may have been the victim of a credit card breach.
That announcement came based on data shared by several banks in the United States, which have reportedly traced a number of fraudulent credit and debit card charges and found that all of the cards had been used at Trump hotels.
Attack May Date Back to February
The breach may well extend back to February or further, the blog reported. Trump locations in Chicago, Honolulu, Las Vegas, Miami and New York were among those impacted by the attack.
"Like virtually every other company these days, we have been alerted to potential suspicious credit card activity and are in the midst of a thorough investigation to determine whether it involves any of our properties," said Trump Organization executive vice president of development and acquisitions Eric Trump in a statement.  "We are committed to safeguarding all guests' personal information and will continue to do so vigilantly."
This is just the latest in a long list of credit card thefts that have made headlines over the past year.
Several of these have involved hotel chains: Mandarin Oriental disclosed such a breach in March, while White Lodging did the same in April.
Mayor de Blasio May Cut Ties with Trump
Meanwhile, in news more directly connected to the Trump presidential campaign, New York City Mayor Bill de Blasio said on Wednesday that his administration is taking a look at the city's business relationship with Trump following Trump's comments about Mexican immigrants during a presidential campaign speech.
The Trump Organization manages two skating rinks and a carousel in Central Park, along with the Trump Golf Links at Ferry Point, which recently opened in the Bronx.
"[The golf course] should be a monument to the transformation of our borough and the great things happening in the Bronx, and Mr. Trump's hurtful, insensitive remarks have made that difficult," said Bronx Borough President Ruben Diaz Jr.
Trumps comments came while talking about his plans for controlling illegal immigration across the United States' border with Mexico.
"When Mexico sends its people, they're not sending their best," Trump said. "They're sending people that have lots of problems…they're bringing drugs. They're bringing crime. They're rapists. And some, I assume, are good people."
Mayor de Blasio called the remarks "disgusting and offensive," saying in a statement that "this hateful language has no place in our city."
"Our Mexican brothers and sisters make up an essential part of this city's vibrant and diverse community, and we will continue to celebrate and support New Yorkers of every background," the statement read.
Trump himself tried to defend his statements during a Wednesday interview on CNN Tonight with Don Lemon.
After Trump cited statistics about the high percentage of Central American women who are raped on their journeys through Mexico and into the United States, Lemon noted that the stories Trump referred to detailed only the high percentage of female immigrants suffering rape, and didn't provide numbers on who was committing the acts.
"Well, somebody's doing the raping, Don," Trump replied. "Who's doing the raping?