Mexican Gambling Regulation In for an Overhaul
Posted on: September 5, 2014, 05:30h.
Last updated on: September 4, 2014, 11:32h.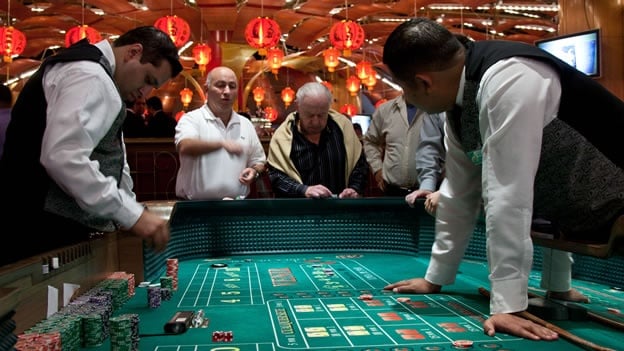 Mexico's gambling laws are just a bit overdue for a major revamping; most of the gambling industry is governed by regulations that were first passed in 1947, leading many officials to see them as archaic and unfit for the modern gambling industry. Thankfully, it looks as though these nearly 60-year-old laws are finally going to get the update they need.
According to Mexican Gaming Commission President Fernando Zarate Salgado, a new gaming bill that has been in the works for some time will now be presented to the federal House of Representatives on September 9. Zarate also says that the bill is expected to be approved by September 20.
Little Known About Bill's Contents
Few details have yet to emerge about the bill. Zarate has said that it will raise the minimum age for playing in brick-and-mortar casinos throughout Mexico to 21, and that the licensing system for operators will be reviewed. According to reports, the new system will allow operators to apply for ten-year licenses that can be renewed for a second ten-year term.
"Those who will apply will have to meet rigorous and exhaustive requirements," Zarate said.
The Mexican Gaming Association has been hoping for more licensing opportunities, as they have lobbied in recent years for casinos to be built in tourist centers such as Cancun. The organization says that some hotel chains have interest in adding gambling to their venues in order to give tourists even more reason to stay with them.
The current bill is the creation of a Commission that was established to craft new gaming laws for Mexico. The idea was to come up with a bill that would enjoy broad support across party lines, allowing the legislation to pass easily once it was introduced. That doesn't mean that there can't be changes to the bill once legislators get a chance to look at it, but the fact that a wide variety of politicians and industry representatives have had input into the bill means that the broad strokes of the new law are likely set in stone.
Online Gambling Likely to be Addressed
One particular area of interest will be how the bill affects the online gambling industry. Right now, there is no real regulation of Internet betting in Mexico, making that a critical area for the government to address. In a bill proposed last year by Senator Maria Espinoza, online gambling licenses would have been limited to operators who also had a license for land-based gambling.
There has been some speculation that the new bill won't be as restrictive. However, gamblers in Mexico aren't sure what to expect, meaning that they'll be waiting for the formal unveiling of the law just like everyone else.
"Everything depends on the new reform, as that could soon introduce some important changes in the country," Mexican poker professional Christian de Leon told PokerNews Latin America. "There have been many speculations and a lot of talks, but the truth is that we can't say anything until the new laws will be voted."
Regardless of what the bill will ultimately entail, there will be time for operators and players alike to adjust. The legislation will still have to pass into law, and it will then likely take a minimum of six months (and possibly longer) for the bill to be implemented.
Similar Guides On This Topic