Paul Phua Pleads Not Guilty in Las Vegas Sports Betting Case, Feds Want $13M
Posted on: December 8, 2014, 07:00h.
Last updated on: December 8, 2014, 07:06h.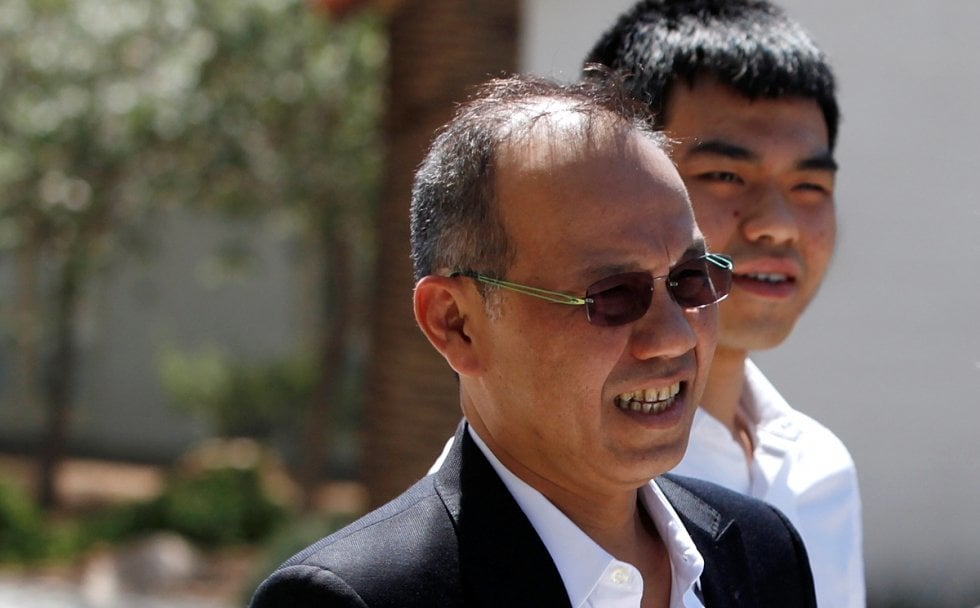 Paul Phua and his son Darren plan to enter not guilty pleas this week, as they vow to continue fighting charges that claim they helped operate an illegal sports betting ring out of a Caesars Palace villa in Las Vegas during this year's World Cup event.
The two men were alone among the eight initial defendants in the case. Five others have decided to plead guilty and the eighth defendant has had his case dismissed.
"We are not guilty as we always maintained," said David Chesnoff, the attorney representing both Phuas. "It is our intention to fight the unconstitutional conduct of the federal government for our clients and for the rest of the public."
Phuas Will Challenge Evidence, FBI Procedure
The Phuas' defense may rest more heavily on how evidence was collected and used, rather than on claims that they weren't involved in the sports betting ring per se.
In July, FBI agents worked with casino and an Internet service provider to cut off the Internet connection to the villa suspected of hosting the gambling ring. That caused the defendants to call for tech support, after which agents pretended to be service personnel in order to enter the villa and take video.
That video was then used as evidence to obtain a warrant for a later raid, which led to the arrest of the defendants. Defense lawyers maintain that manipulating the situation by cutting off Internet access was a violation of their clients' Fourth Amendment rights against illegal search and seizure.
In more recent filings, lawyers have also said that the government claimed that Paul Phua and fellow defendant Richard Yong were members of the 14K Triad, one of the world's largest criminal organizations, without much actual evidence to back up that claim. But what "flimsy" evidence they did have was used to help convince a federal judge to allow the raid that led to their arrest.
Officials also allege that a Macau casino junket that was used to help settle bets with some customers is associated with Cheung Chi-Tai, a man who is reportedly a leader of the Wo Hop To Triad based in Hong Kong.
Five Agree to Plea Deals, One Has Charges Dropped
While the Phuas have outlined their defense, five other defendants have decided to end their cases after negotiating plea agreements. Richard Yong, Yan Zhang, Yung Keung Fan, and Herman Chun Sang Yeung struck deals that will allow them to plead guilty to misdemeanors before US District Judge Andrew Gordon later this week.
Hui Tang will also plead guilty to a felony gambling charge.
All five are expected to be sentenced this week, with probation being the most likely sentence. That would make it possible for them to return to their homes, all of which are in Southeast Asia. The final defendant, Wai Kin Yong (son of Richard Yong) has had all charges against him dismissed.
It's likely that the resolution of this case will also involve the forfeiture of significant assets by the defendants. Federal prosecutors say that they hope to recover as much as $13 million from the seven remaining defendants. That could include more than $650,000 in cash and casino chips along with cell phones, iPads and computers, all of which was seized during the raid on the villas.