Toronto Casino Plan Nixed by City Council
Posted on: May 23, 2013, 05:30h.
Last updated on: May 22, 2013, 08:13h.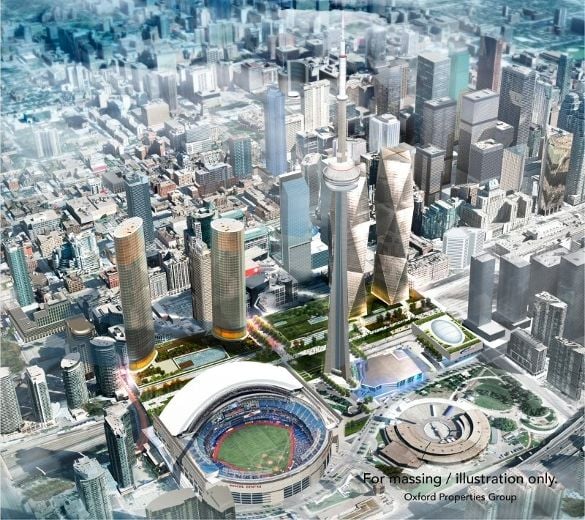 Canada's biggest city won't be getting a new casino any time soon. The Toronto City Council has voted against a plan to build a new casino in the city, dashing the hopes of many major U.S. casino operators who were hoping to expand into that very lucrative market.
The rejection comes after a long debate over whether having casinos in Toronto would benefit the city. Mayor Rob Ford had originally supported building a new casino in downtown Toronto, but withdrew that support in favor of a plan to consider building a casino on the outskirts of the city instead.
But even that plan was quickly defeated by the City Council. The council went even further, quickly passing motions that officially opposed the establishment of any new gambling venues in the city, and one that vetoed the possible expansion of existing gambling locations already in Toronto.
"People in Toronto have been speaking out for 12 months now, and they've been saying quite clearly they don't want a casino in Toronto," said City Councilor Mike Layton. "It's a big victory for the citizens that got involved in this fight."
While Mayor Ford had been in favor of at least looking into the possibility of further casino expansion, it appeared that he was in agreement with Layton on the specific proposal for a Toronto casino that had been advanced by the Ontario government.
"Hosting a casino in Toronto that does little to address Toronto's financial needs and simply makes the provincial government richer is not in the best interest of Toronto," Ford said.
Several major U.S. casino operators had met with Ford and made proposals for casinos in Toronto in recent months. Some of the potential partners for a Toronto casino included Caesars Entertainment, Sands, and MGM Resorts.
Ford has also been dealing with a controversy that has nothing to do with casinos;  according to the Toronto Star and gossip website Gawker, a video exists that shows Ford smoking crack cocaine, though Ford and his aides have called the allegations ridiculous. Gawker is currently running an indiegogo (online funding) project that they are calling a "crackstarter" in an attempt to raise the $200,000 selling price being asked for by the owners of the alleged video.