Sports Betting Movie 'Inside Game' Details NBA Referee Tim Donaghy Gambling Scandal
Posted on: August 6, 2019, 08:15h.
Last updated on: August 6, 2019, 04:33h.
An upcoming sports betting Hollywood flick details the massive NBA gambling scandal that rocked professional basketball more than a decade ago.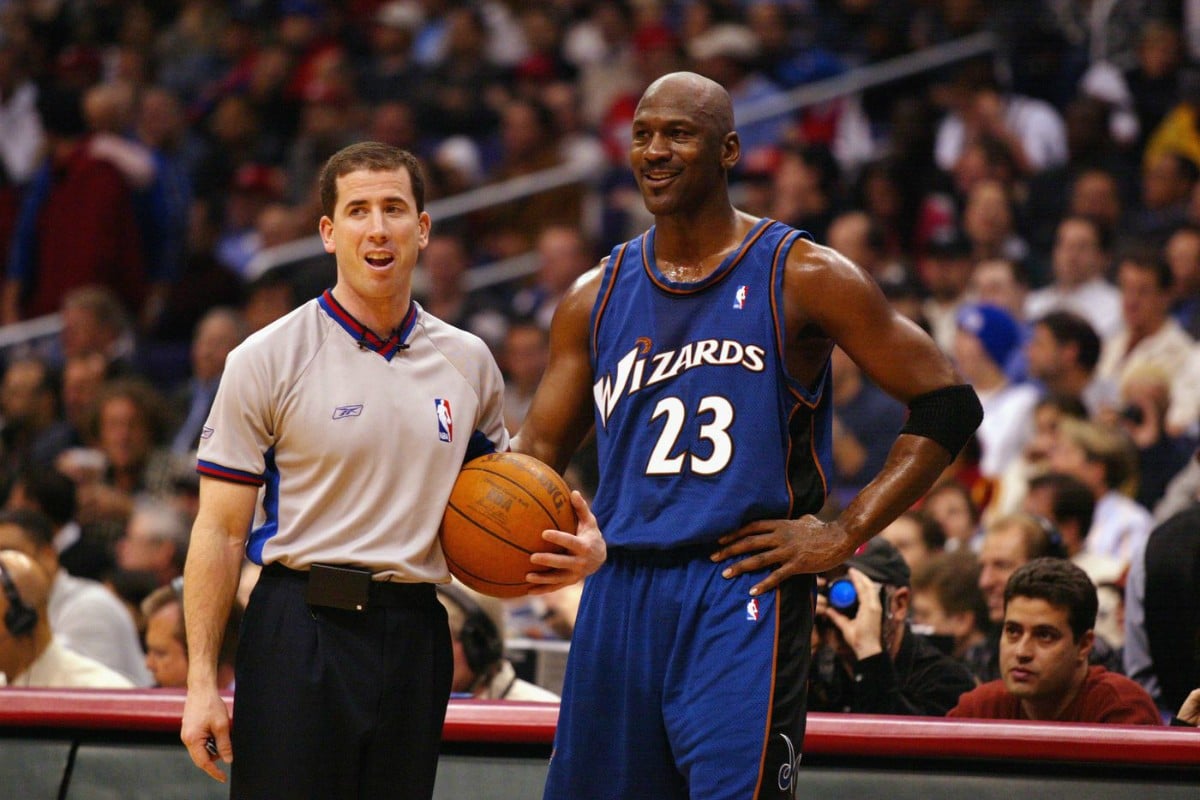 In 2007, reports surfaced that the Federal Bureau of Investigation (FBI) was investigating then-NBA referee Tim Donaghy on allegations that he was making officiating calls that impacted the game's final score in favor of certain point spreads. He later pleaded guilty to two federal charges and was sentenced to 15 months in federal prison.
"Inside Game," a forthcoming Hollywood biopic on the scandal, is set for a limited nationwide release this November. The film stars actors Michael O'Keefe in the role of Donaghy, and Scott Wolf as Tommy Martino and Will Sasso as Baba Battista – the two bookie ringleaders.
'Inside Game' is an inside look at the lives affected by people who think they are above the law. Unethical plans almost always seem easy, and they almost always have an inescapable crack because we are all human," director-producer Randall Batinkoff said in a statement.
O'Keefe is a household name for older sports fans. The actor is most famous for starring as Danny Noonan in the golf classic "Caddyshack," starring Chevy Chase, Bill Murray, and Rodney Dangerfield.
NBA Favors Regulated Sports Betting
The US Supreme Court ruled in May 2018 that PASPA – the Professional and Amateur Sports Protection Act of 1992 – wasn't constitutional. Since that landmark decision, nine states have joined Nevada in getting full-scale sports betting operational.
The "big four" pro leagues in America had long opposed sports betting on concerns that such legal gambling jeopardizes the integrity of their games. That opinion had begun to ease in recent years, with NBA Commissioner Adam Silver being the most outspoken proponent of bringing sports betting out of the underground and into a legal arena.
Long before the historic SCOTUS ruling, Silver wrote in a 2014 New York Times op-ed, "Sports betting is widespread. It is a thriving underground business that operates free from regulation or oversight. I believe that sports betting should be brought out of the underground and into the sunlight, where it can be appropriately monitored and regulated."
Unwanted Press
"Inside Game" presumably won't be a Hollywood movie that the NBA – or NFL, MLB, NHL, and NCAA – will get too excited about. The film depicts how someone on the inside could be influenced by someone on the outside for financial gain.
However, with legal sports betting expanding across the country, the leagues have taken new steps to better monitor gambling markets for suspicious activity.
In the NBA's case, the league has partnered with Sportradar and incorporated the company's Integrity Services program. The data provider is capable of monitoring wagering activity and trends across more than 550 sports betting operators in various countries.
Donaghy paid the ultimate price for his illegal activities. He lost his job, went to prison, was forced to pay restitution, and his wife filed for divorce. But the 52-year-old says the expansion of sports betting will only lead to new problems.
"I think we're close to another major scandal. But I think it's going to be most likely at the college level, with one of those kids who may not have economic worth and have family needs," Donaghy opined earlier this year.