Tourism Experts Optimistic on Atlantic City Future, Hard Rock Expected to Attract New Visitors
Posted on: May 16, 2018, 04:00h.
Last updated on: May 16, 2018, 02:07h.
Atlantic City is embarking on perhaps its most critical summer in recent memory.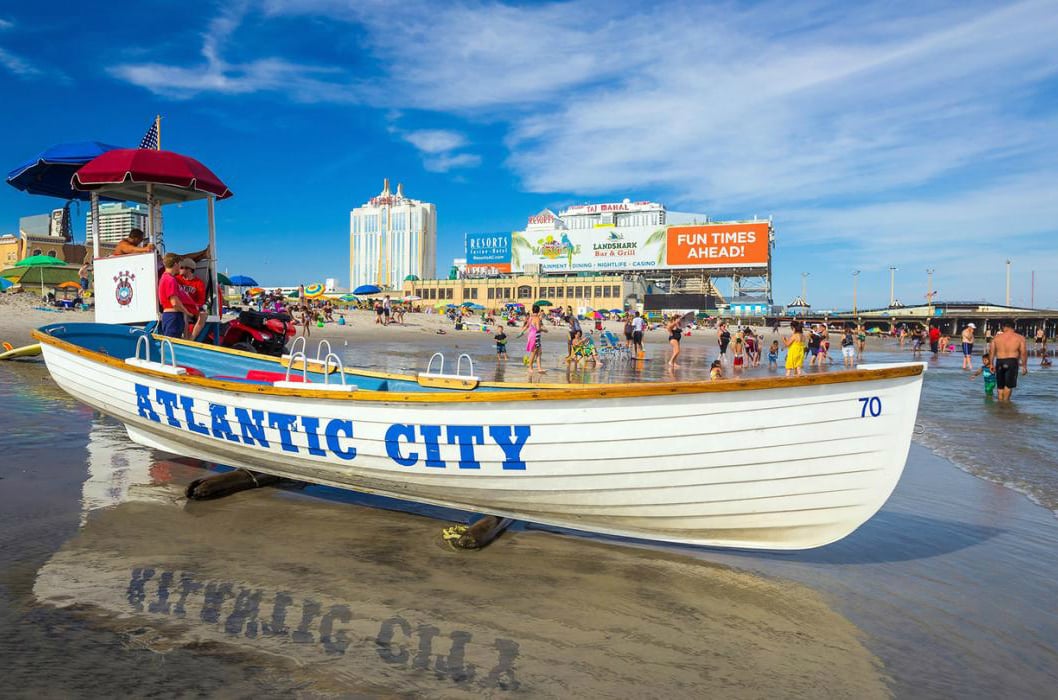 The gambling capital of the East Coast is to become a nine-casino town when Hard Rock and Ocean Resort both open on June 28. And while brick-and-mortar gross gaming revenue (GGR) is down more than six percent this year through April, hospitality and tourism experts expressed plenty of optimism this week.
Appearing at Stockton University's 10th annual New Jersey Shorecast, a conference hosted by the Lloyd D. Levenson Institute of Gaming, panelists said the new properties will be a win-win for Atlantic City and its present seven casinos.
Hard Rock has committed to booking at least 300 concerts and shows in its first full year in operation.
"That puts pressure on the existing businesses to upgrade their product and offer more entertainment," said Brian Tyrrell, a Stockton hospitality and tourism management professor. His comments were reported by the Press of Atlantic City.
"I'm very optimistic, as I think most people are, when they think about Atlantic City," Tyrell concluded.
Turning on AC
During the Shroecast, Levenson Institute Executive Director Rummy Pandit reported that visitation to New Jersey increased 2.3 percent last year, which marked the state's eighth consecutive year of growth. But in Atlantic City, total visitor trips fell 1.2 percent.
The average occupancy rate for casino resorts did increase to 81.5 percent, though that's just a 0.7 percent bump on 2016. And come July, the total number of rooms offered by casinos in Atlantic City will balloon.
Hard Rock's more than $500 million investment to transform the former Trump Taj Mahal into a rock 'n' roll-themed resort includes renovating all 2,000 of the property's guestrooms. Ocean Resort will add another 1,399 rooms.
Combined, the two new Boardwalk resorts will increase the available casino hotel room supply by roughly 30 percent. Atlantic City will need more visitors.
Hard Rock believes its focus on entertainment over gaming will do just that. The resort will ring in its opening weekend celebration with music acts Carrie Underwood and Pitbull.
Ocean Resort is attempting to transform into a more family-friendly vacation destination than its Revel predecessor. The property will feature non-gaming attractions such as a Topgolf Swing Suite lounge and kid-oriented eatery that features cereals from around the world.
"Atlantic City is moving in such a great direction with the entertainment offering," Tropicana VP of Hotel Sales Jim Ziereis said at the Shorecast. "That's going to help all of us."
Attracting Outsiders
Along with the new offerings from Hard Rock and Ocean Resort, Steel Pier owner Anthony Catanoso said The Wheel, his new 227-foot high observation ride that opened in December, will keep guests coming to Atlantic City year-round.
"We knew in Atlantic City that we needed an iconic attraction," Catanoso declared. "Something that had to be bigger, better, and less seasonal."
The year ahead will determine whether Atlantic City is doing enough to woo visitors, especially those in eastern Pennsylvania where Philadelphia is home to several casinos, as well as plenty of A-list music.
One offering Atlantic City casinos will likely have before Pennsylvania is sports betting, which the Supreme Court ruled in New Jersey's favor this week.