Skins-betting Rocked by New Controversy, Rigged Games Alleged
Posted on: July 19, 2016, 03:00h.
Last updated on: July 19, 2016, 11:59h.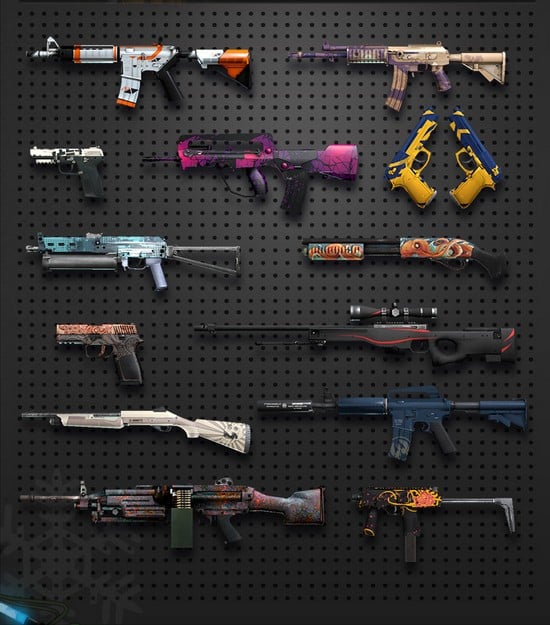 Counter-Strike skin-betting was rocked by fresh controversy this week, as another high-profile esports YouTuber and Twitch personality has been accused of failing to disclose ownership of a site he promoted online, CSGO Shuffle. James "PhantomL0rd" Varga has a reach of 2 million people through the two online platforms.
Perhaps even more damning, a hacked Skype stream appears to show Varga asking to be sent the results of rolls before they happen, suggesting strongly that the odds and payouts on the site can be rigged by the operator.
The story was broken by respected esports journalist Richard Lewis who received a dossier from an unnamed hacker containing some 20,000 Skype messages of conversations between Varga and a developer at CSGO shuffle, Duhau Joris.
Fixed Odds?
The logs, concluded Lewis, "heavily suggest, almost to a degree of certainty, that PhantomL0rd is the owner of CS:GOShuffle.
"On top of that, he has gambled exclusively with house money taken from the business, that he has also held meetings with other betting sites to discuss methodology," he continued. "Also … he has asked Joris, the site coder, for percentages of rolls to increase his outcomes of winning and/or losing as he wants to do appropriately for his own personal gain."
Earlier this month, two YouTubers Trevor Martin and Tom Cassell, known to their fans as "TmarTn" and "Syndicate Project," were outed for failing to disclose ownership of CSGO Lotto, despite regularly uploading videos of themselves appearing to win big prizes on the site. The revelations prompted accusations that those results, too, were deliberately rigged for promotional purposes, although no firm evidence has emerged to support this.
Valve to Shut Down Skin Betting Industry
Skins gambling, which grew up around the game Counter-Strike: Global Offensive (CS: GO), has grown into a billion-dollar industry. Or at least it had, until last week, when Valve, the maker of CS: GO and owner of the Steam games distribution platform, moved to shut it down.
Skins are highly prized designer weapons created by Valve for use in CS: GO. The company allowed them to be traded on the Steam platform in order to encourage an in-game economy, but the ability of skins to be transferred to third-party sites where they can be used for gambling has made Valve the targets of lawsuits. At least two filings accuse the company of facilitating and profiting from underage gambling.
Valve at first stayed silent on the controversy, but broke its silence last week, denying that it made money from skin gambling sites.