Embrace Responsible Gambling or Face Consequences, Warns UKGC
Posted on: September 20, 2015, 09:51h.
Last updated on: September 19, 2015, 10:15h.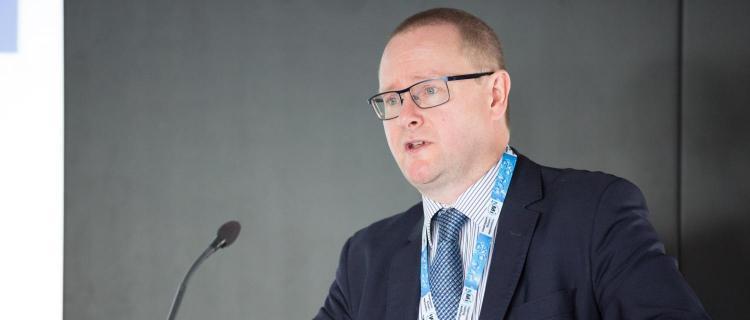 The UK Gambling Commission (UKGC) has urged the gaming industry to fully embrace responsible gaming or risk a regulatory clampdown.
The UK's liberal gaming laws are facing a public backlash as a result of the rise of gambling advertising around primetime sporting events and from the proliferation of fixed odds betting terminals in the nation's high street bookmaking shops.
The controversial machines, which have been dubbed "the crack cocaine of the high street" by the media, allow customers to wager up to £100 ($157) a spin on fixed odds games like roulette.
Speaking at the WRB Responsible Gambling conference in London this week, Matthew Hill, director of regulatory risks and analysis at the UK Gambling Commission, praised the recent technological innovations that have produced algorithms able to detect likely problem gamblers.
He warned, however, that operators and suppliers must go further or risk tighter governmental controls that will inevitably stymie industry growth.
Maximize Fun, Minimize Harm
"It's important to persuade the public that the gambling industry can be trusted on responsible gambling," he said, "The fairness, openness and transparency of the product…suppliers have a major role to play on that. You should ask, 'how are the products I am selling to retailers contributing to these overall efforts to build public confidence?' "
The industry was standing in a room with two doors, he said, and is faced with a simple choice. The first door will lead to a repressive government reaction to public clamor and ultimately to "constraints on the freedom of responsible adults to make their own decisions."
The second will lead to "a much sunnier place," where the industry is rewarded for its efforts in "maximizing fun and minimizing harm" by lawmakers allowing it to develop unhindered by restrictive regulations.
The gambling industry is becoming increasingly unpopular in the UK, not least because of public perception that it specifically targets the economically vulnerable.
"There are more than twice as many betting shops in the most deprived areas compared to the least deprived and with FOBTs causing real social harm in those communities," said Adrian Parkinson, of the Campaign for Fairer Gambling recently. "It is no wonder that councils across the country are mobilizing against the Government's inaction on this issue."
Integrity Action Plan
In related news, the UKGC this week published its Sports Betting Integrity Action Plan, which aims to protect professional sport from match-fixing by gambling rings.
The plan advocates the use of awareness programs and increased information sharing agreements within the gambling industry to help prevent corruption, as well as outlining frameworks for disciplinary measures.
"The integrity of sport is absolutely paramount and we have to do all we can to protect it," said minister for sport and gambling Tracey Crouch. "The Sports Betting Integrity Action Plan is about ensuring that Britain remains a safe place to bet on sport and to tackle any threat of corruption that emerges.
"We cannot be complacent," she added.