Coral Launches Digital Personalized Prop Betting
Posted on: October 30, 2016, 02:00h.
Last updated on: October 30, 2016, 08:30h.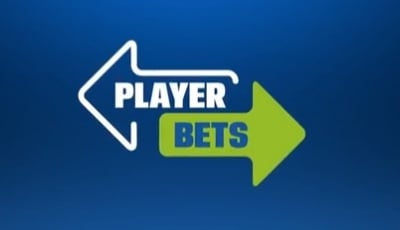 UK bookmaker Coral launched a completely unique betting product this week, one that incorporates elements of exchange betting and daily fantasy sports.
"Player Bets" is a player prop bets solution, developed by Digital Sports Tech, that allows customers to customize their own bets on player performances across a range of sports markets, including soccer, basketball, rugby, and American football.
Customers can choose to create bets on a wide range of statistics, either on the performance of a single player in a soccer match, for example, or the combined performance of two players.
Thus, you could bet on, say, Diego Costa and Jamie Vardy to have at least eight shots on target combined during one match day, or to make 50 passes between them.
You can also have head-to-head bets, such as whether Paul Pogba will make more tackles than Jordan Henderson, for example. And while the player generates the idea for the bet, the system will automatically generate the odds.
Millions of Markets
With a vast amount of combinations and variables, the product offers 1.3 million unique markets on a single day of English Premier League matches and over 2.3 million markets for a single National Football League weekend.
"Player based betting is an untapped and therefore major growth area for the industry. There is huge demand for player related betting opportunities from punters, which you could argue has evolved from the growing popularity of fantasy sports," said Digital Sports Tech Executive Director Ari Lewski.
"Giving users the power to create and personalize their own player bets will change the actual experience of betting for many fans and will also provide them with a far deeper level of engagement with the sport."
New UKGC Rules
In related news, the UK Gambling Commission has published proposed changes to its online gambling software technical standards, and we read them so that you don't have to.
Changes include new regulations on third-party software, which propose that operators must prominently display the types of software permitted on their sites. Meanwhile, operators that ban certain types of software "must implement measures intended to deter, prevent and detect their use."
The UKGC also wants more transparency in cases where online poker operators confiscate funds from players due to integrity issues. In some cases these funds rightfully belong to the other players, but these players are insufficiently informed as to what happens to confiscated funds, the regulator said.
Industry members are invited to contribute their thoughts on the proposed regulations during a three-month consultation period. The consultation "seeks to ensure consumers are provided with sufficient information to gamble responsibly whilst delivering an effective and proportionate regulatory framework," said the UKGC.