Rick Springfield Cancels Hard Rock Casino Gig in Dominican Republic Over Safety Fears
Posted on: July 2, 2019, 11:07h.
Last updated on: July 2, 2019, 11:07h.
Veteran Aussie rocker Rick Springfield has canceled a forthcoming concert at the Hard Rock Casino in Punta Cana in the Dominican Republic as public anxiety grows over reports of mysterious deaths in the country.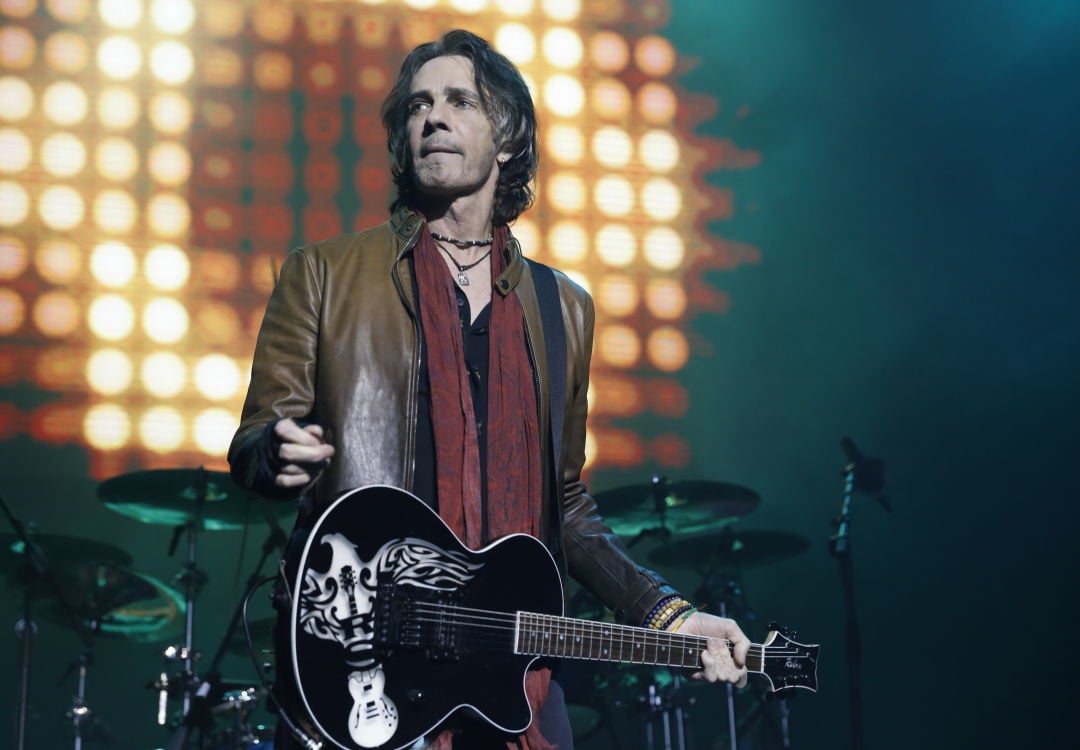 The Jessie's Girl singer said his "Rick Springfield & Friends" fan getaway event, which was scheduled to happen at the Hard Rock Punta Cana in November, will now take place in the Hard Rock Hotel in Cancun, Mexico, in 2020.
Springfield cited "an abundance of caution and the … peace of mind and well-being of my fans, band and crew," for the decision.
The news deals a fresh blow to officials in the DR who claim that there is nothing related or even statistically unusual about the deaths of 13 Americans this year, as they desperately try to safeguard their tourism and gaming industries, the former of which feeds the latter.
Tourism Plunge
It will be concerning for the Hard Rock whose brand relies on its ability to attract big-name artists. In the last year, the resort has welcomed performers like Kid Rock and Shakira, and a domino effect of cancelations would be disaster.
Two of the mysterious fatalities occurred at the Hard Rock, including one case of a man who fell ill and died after taking a drink from his minibar. That's in common with accounts of two other deaths at different resorts, which prompted the Hard Rock to remove minibars from guestrooms last week.
One theory is that some of the fatalities could have been caused by the ingestion of methanol, which can be used to adulterate bootleg liquor. Another is that dangerous pesticides could have somehow invaded air-conditioning systems.
Analysis by business intelligence company ForwardKeys found that trips booked to the DR fell by 74.3 percent in July and August when compared to the same period last year, while canceled bookings increased by 51.2 percent between June 1 and June 19.
Schumer Weighs In
On Sunday, Senate Minority Leader Chuck Schumer told reporters in Washington that the Bureau of Alcohol, Tobacco, Firearms, and Explosives (ATF), which has offices in the DR, should assist the FBI and local authorities in investigating the deaths.
Given that we still have a whole lot of questions and very few answers into just what, if anything, is cause for the recent spate of sicknesses and several deaths of Americans in the Dominican Republic, the feds should double their efforts on helping get to the bottom of things," said Schumer, as reported by AP.
The FBI has analyzed alcohol samples from minibars and assisted local authorities in conducting toxicology tests, the results of which are pending.
The country's tourism minister Francisco Javier Garcia reiterated his belief that the deaths were not suspicious at a press conference last week.
"It's not true these deaths were mysterious. Science also exists here in the Dominican Republic," he said, as reported by AP. "We have determined the cause of death of all the deaths that have happened here. There are no mysterious deaths here in the Dominican Republic."
Similar Guides On This Topic