RGT, Embattled British Problem Gambling Advocate, Faces Allegations of Nepotism from UK Media
Posted on: February 24, 2016, 07:35h.
Last updated on: February 24, 2016, 07:35h.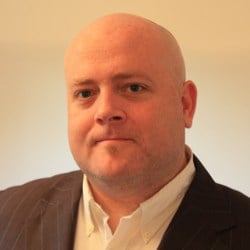 The Responsible Gambling Trust (RGT), the UK's leading problem gambling advocacy group, has found itself in the harsh glare of the media spotlight again, this time for allegations of nepotism.
The charity, which is funded by the bookmaking industry to the tune of $5 million per year to research and promote the prevention of problem gambling, has been under fire in the British press recently for apparent conflicts of interest. Because of its close ties to the gambling industry, questions have been asked as to whether its research is fully independent of gaming interests.
The RGT maintains that it is impartial. But the revelation this week by the UK's Independent newspaper that a firm owned by the husband of the charity's Director of Commissioning, Jane Rigbye, has been awarded a lucrative research contract, isn't helping the cause of credibility for the outfit.
Marital Contracts
According to the Independent, Sophoro Ltd. owned by Rigbye's husband Jonathan Parke, has been offered a major research contract as part of a £750,000 initiative into the effect of online gaming on problem gambling.
Parke was previously head of commissioning at RGT himself, leading to accusations that he and his wife swapped jobs, then promptly swapped contracts.
Sophoro was awarded the contract in December, the first of two, but until last year the company was registered at the couple's family home, and both Rigbye and Parke were listed as company directors. 
Furthermore, Sophoro bid for the RGT contract just two months after Rigbye stepped down as director to take on her new role at RGT.
In response to the news, Labour shadow gambling minister Clive Efford said RGT "should be disbanded" if its research was found to protect the "interests of the industry at the expense of people with gambling problems."
Goulden Steps Down
RGT has long been accused of being too sympathetic to the industry, and in particular for its refusal to denounce fixed-odds betting terminals (FOBTs) in bookmaking shops.
Last month, Neil Goulden, the trust's chairman, stepped down following criticism by The Guardian newspaper that while chair of RGT, he was also a chair of the industry lobby group known as the Association of British Bookmakers (ABB). The positions were held concurrently between 2012 and mid-2014.
Goulden told the Guardian that his participation with RGT, and the participation of the industry as whole, was integral to researching and ultimately understanding problem gambling.
"[Bookmakers] would not have released data or have taken the actions it continues to take in prevention of harm without my personal influence and urging," he said.
RGT, which is likely to be investigated by the charity regulator over the Sophoro affair, told the Independent that Rigbye had no say in commissioning of research contracts.