Georgia GOP Governor Hopefuls Stand United in Opposition to Gambling
Posted on: October 11, 2017, 03:31h.
Last updated on: October 11, 2017, 03:31h.
They might not have agreed on much, but the four leading Republican candidates for governor of Georgia were in unison about their opposition to casinos.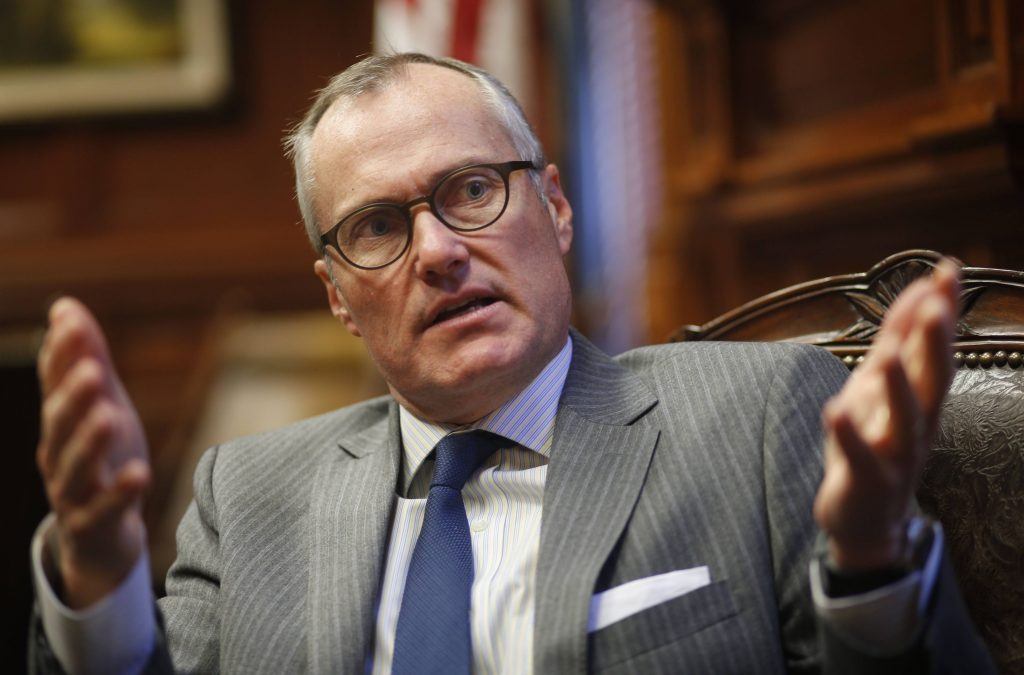 Participating in an election forum on Saturday, all four in the Georgia GOP quartet voiced their commitment to resisting efforts to expand gambling in the Peach State.
Lt. Gov. Casey Cagle, Secretary of State Brian Kemp, former state Sen. Hunter Hill and state Sen. Michael Williams said they would veto any bill that came to them that approved casinos or any type of online gambling.
Proponents of some gambling measures have argued that allowing the activity that most other states offer would help the state economy. Hill disagreed when posed the question about the topic saying, "We are doing fine without gambling."
Cagle agreed and said there were other ways to stimulate the economy without having to resort to an activity that a majority of the people in his party vehemently object to, many citing moral reasons.
GOP Active in Anti-Gambling
The governor hopefuls echoed what a state committee for the GOP passed in August. The organization overwhelmingly approved a resolution in August that opposes casinos and horse racing.
"The state should not have a vested interest in predatory activities such as gambling for the sake of filling state coffers at the expense of ruined lives and broken families," the party resolution read.
One small victory came, however, for Daily Fantasy Sports, which was included in the original anti-gambling document, but eventually taken out of the final draft. Republican state Rep. Trey Kelley argued that DFS should be reclassified so it didn't violate anti-gambling restrictions.
The casino industry thought they had an ally in the Georgia GOP when John Watson was elected party chairman in June. He had previously held many pro-gaming positions, and has worked as a lobbyist for Boyd Gaming. He recused himself from the party vote, however, citing his potential conflict of interest.
Republican Gambling Bills Stuck at Gate
Currently, Georgia residents must travel to neighboring Alabama or North Carolina if they want to gamble close to home. Both the state senate and house introduced legislation to change this, but both casino bills got shot down rather quickly.
Republican state Sen. Brandon Beach saw his SB 79 fail to get out of the Senate Regulated Industries Committee, effectively killing it in February. He told supporters he was not discouraged and would try to garner support for another version of the bill later this year, priming it for reintroduction in 2018.
Similarly, State Rep. Ron Stephens, also a Republican, saw his HB 158, which set up a regulatory framework for casinos, fail to make it to the House floor for a vote.
Both argued how successful the Georgia lottery has been for the state, pointing out that it has funded several school programs. Casino advocates have sought for years to legalize gambling in Georgia, arguing that it could bolster pre-K education and the lottery-funded HOPE scholarship, which pays in-state college tuition for students who maintain a 3.0 grade point average.
They also warned of budget shortfalls affecting those programs, and claimed a little more gambling could be an insurance policy for these programs should any future monetary crisis impact the state.