Sports Radio Host Craig Carton Gets Three and a Half Years in Prison for Ticket Scam Fraud
Posted on: April 8, 2019, 07:58h.
Last updated on: April 8, 2019, 07:58h.
Former New York sports jock and self-confessed gambling addict Craig Carton was handed a three and-a-half-year prison sentence for fraud on Friday by a judge who professed to be a fan of his work — except when the show got "too raunchy."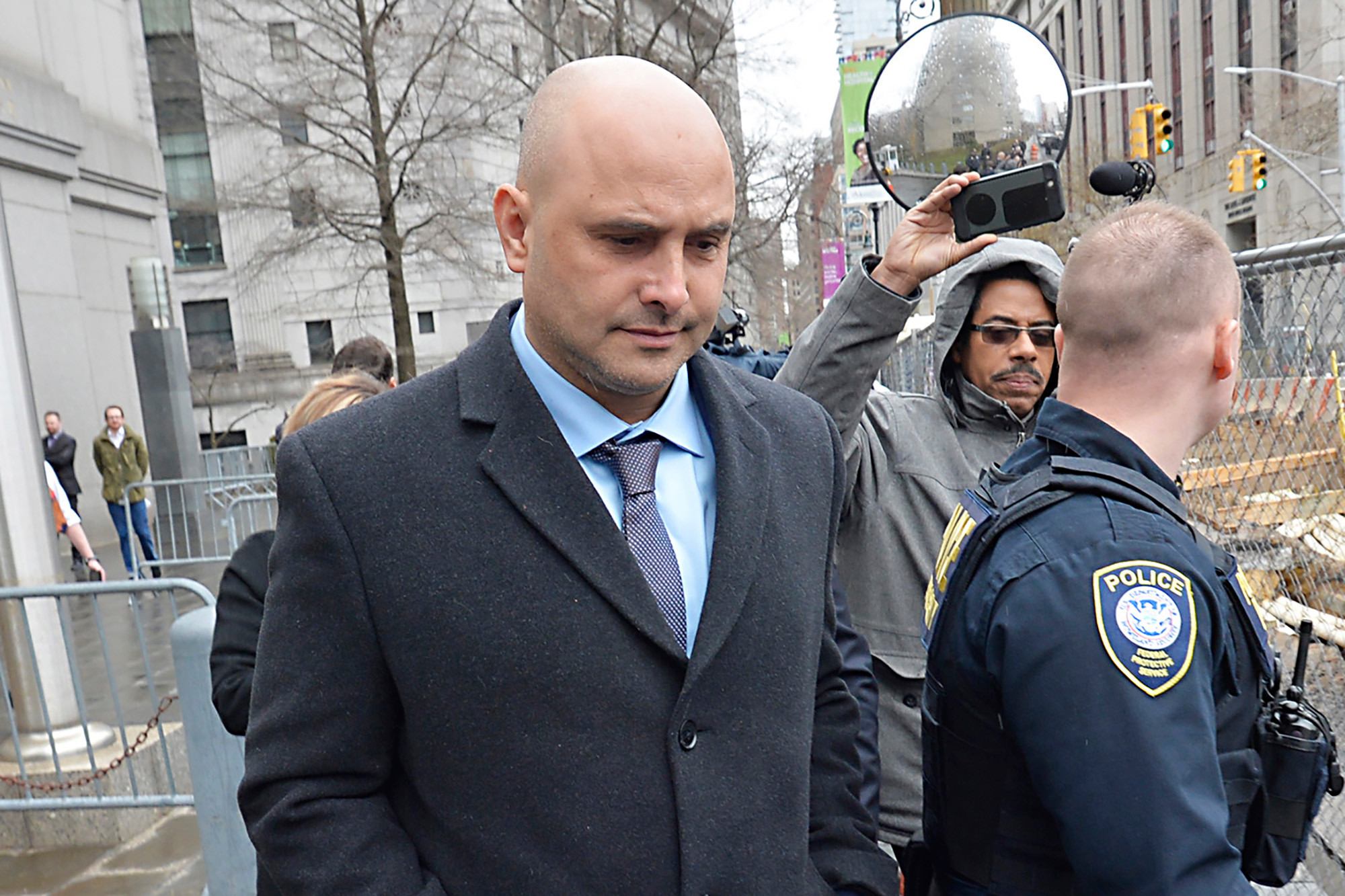 The radio personality — previously one half of the Boomer and Carton Show with former NFL quarterback Boomer Esiason — was convicted in November of securities and wire fraud relating to a bogus ticket-reselling business that bilked investors out of millions. He faced a theoretical 45 years, although prosecutors asked for seven.
"Craig Carton, you have indeed descended into a hell of your own making," said Judge Colleen McMahon in Manhattan federal court, as reported by the Associated Press. "Everything you spent a lifetime of building up is gone. Your marriage is over. Your family is decimated. Your kids are terrified. Your career is in tatters. Your reputation is lost."
$3 Million in the Hole
Prosecutors said Carton had used $5.6 million of investors' money as his "own personal piggy bank," funding a high-stakes gambling habit that had spiraled wildly out of control.
He attracted investment in his ticketing business by flaunting his show-business contacts, which he claimed gave him the opportunity to bulk-buy tickets for high-profile concerts at a discount before selling them on at a premium price.
But the business was largely a fiction, launched in 2016 at a time Carton was $3 million in debt to bookmakers and casino junketeers and desperate to claw his way out of a hole.
Road to Hell
The 50-year-old blamed his dramatic fall from grace on a mixture of wealth, celebrity, and "stupid decisions" triggered by trauma from the sexual abuse he claims he suffered at the age of 11 at the hands of former assistant Penn State football coach Jerry Sandusky, who was convicted of child sexual abuse in 2012.
I didn't celebrate winning $4 million in three days … in the Bahamas," he told the judge. "I didn't bemoan losing $700,000 in less than 24 hours a few weeks later in Atlantic City. I am truly powerless over this disease," he said.
The judge said Carton's claims that he never meant to lose the money were not a mitigating factor.
"The money always runs out at some point and only then do you realize the road to your personal hell was truly paved with your good intentions," she said.
But she praised his plan to devote his future time to publicly warning others about the dangers of gambling addiction.
"I knew you could be fun to listen to. I also knew you could be a jerk," she told him.