PPA Plans Briefings To Demonstrate Safety Of Online Poker For Legislators
Posted on: March 24, 2015, 01:32h.
Last updated on: March 24, 2015, 01:32h.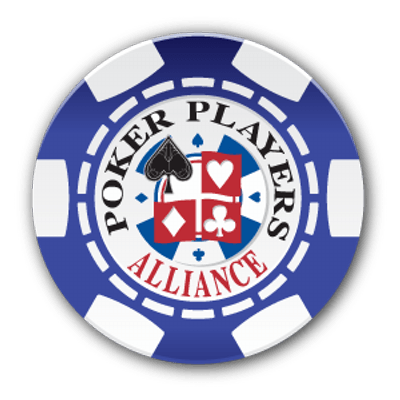 The Restoration of America's Wire Act (RAWA) may be getting a hearing in the House of Representatives this week, but that's not the only opportunities that legislators will have to learn about online poker this week.
While the RAWA hearing commences with what many feel is a biased witness list, the Poker Players Alliance (PPA) will be holding technical briefings to teach lawmakers and media about just what goes into making regulated online poker safe.
Delay in RAWA Hearings Created Big Day for Online Poker
The timing of the briefings and the first RAWA hearings are coincidental. The RAWA hearings, being held in front of the House Crime, Terrorism, Homeland Security, and Investigations Subcommittee, were originally scheduled for March 5.
But bad weather caused a delay, pushing the date back to March 25. Amazingly, that was the same day that the PPA had already selected to hold their briefings, setting the stage for a day in which various lawmakers may hear two very different stories about the world of online poker.
"These briefings, featuring Caesars Interactive and GeoComply, will inform senators, congressmen, governors, and media on how online poker technology ensures that players are physically located in an authorized jurisdiction, that players are of age," wrote PPA Vice President of Player Relations Rich Muny. "We look forward to this opportunity to share the truth."
It is expected that the briefings will include real time demonstrations of how this safety and security technology works. According to reports, the invited companies will show those who attend how geolocation technology can pinpoint the location of a given player, down to the exact building that a player is connecting from. Showing off age verification technology will also be important, as the fear of children playing on gambling sites is a major talking point for RAWA supporters.
Subcommittee Hearing Witness List Features New Voice
While it is hoped that the PPA demonstrations will receive plenty of media attention, it's unclear whether any of the Subcommittee members who will be at the RAWA hearings will also attend the briefing. In many cases, it's uncertain that they would even desire to.
There has been significant criticism of the witness list for the RAWA hearings, with many saying that the three witnesses selected by Republicans on the committee all have a history of strenuous opposition to online gambling, making some believe this is simply a way to get the anti-online gambling agenda, supported by Sheldon Adelson and others, a voice on Capitol Hill.
However, it's possible that lobbying efforts by the PPA and others could help to change this. The PPA has been lobbying to achieve a little more balance on the witness list by pointing out that many conservatives oppose RAWA for states' rights reasons, and that there should be a witness that reflects this viewpoint.
In the newest list, an additional witness was added: Andrew Moylan, the Executive Director of R Street. It is expected that he will voice the states' rights argument during the hearings.
The PPA has been taking other steps in order to drum up opposition to RAWA ahead of the hearings. Last week, PPA Executive Director John Pappas published an op-ed in Roll Call, the Capitol Hill newspaper. In the column, Pappas argued that the Wire Act wasn't broken, and thus didn't need to be fixed.
"RAWA would not 'restore' the Wire Act, it would actually create a brand new federal law that would usurp states' rights to regulate and police online gaming within their own borders," Pappas wrote