Republican Chaffetz Reintroduces Failed RAWA
Posted on: February 5, 2015, 01:28h.
Last updated on: February 5, 2015, 03:28h.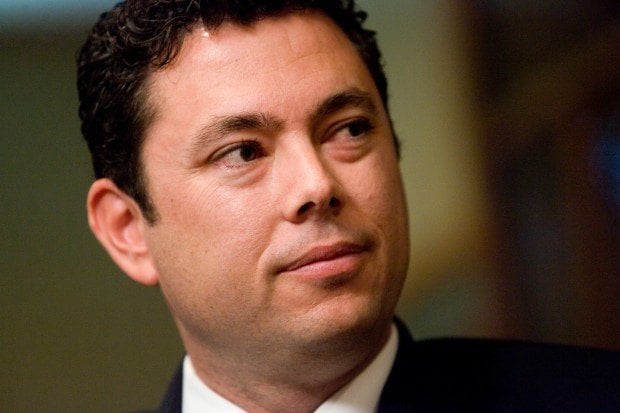 Representative Jason Chaffetz (R-Utah) has reintroduced the Restoration of America's Wire Act (RAWA) to Congress, legislation that aims to ban all forms of online gambling, except for horseracing and fantasy sports, at a federal level.
Senator Lindsey Graham (R-South Carolina), who, with Chaffetz presented the bill in the last legislative session, is busy weighing up a run for the presidential candidacy, so this time the bill is bi-partisan, and co-sponsored by Congresswoman Tulsi Gabbard (D-Hawaii).
Utah and Hawaii are the only states in the US that completely reject all forms of gambling, even lotteries, and it seems that Chaffetz and Gabbard believe that all other states should be exactly like they are.
If passed, RAWA would make no exemption for online gaming regulation that has already occurred in Nevada, Delaware and New Jersey and these nascent industries would be dismantled, as would the sale of lottery tickets over the internet.
Protections Against Criminal Activity
RAWA specifically wants to overturn the 2011 legal opinion by the Department of Justice, which asserted that the Wire Act only prohibited sports betting over the internet, effectively opening the door to the state-by-state regulation of online poker and casino games.
"In yet another example of executive branch overreach, the DOJ crossed the line by making what amounts to a massive policy change without debate or input from the people or their representatives," said Chaffetz in an official statement. "We must restore the original interpretation of the Wire Act. If there is justification and support for a change, the Constitution designates Congress as the body to debate that change and set that policy."
"Congress has the responsibility to debate these regulations openly and should not allow bureaucrats to unilaterally change the law behind closed doors," Gabbard added. "Until that debate takes place, Congress must restore the long-standing interpretation of the Wire Act.  The FBI and state Attorneys General from different parts of the country have raised multiple concerns about this new change. This bill restores protections against criminal activity which existed in the pre-2011 interpretation of the law."
Remains a Longshot
RAWA was referred to the Judiciary Committee in both the House and Senate in 2014; however there was never a hearing on the bill and it quickly fizzled out.
RAWA remains a longshot this year, with the many Republicans seeing it as a piece of legislation that interferes with state's rights.
However, reports suggest that Sheldon Adelson, who is believed to be the driving force behind RAWA, is redoubling his efforts to push the bill through.
Adelson recently met with Republican members of the House Judiciary Committee, which includes Chaffetz, on Capitol Hill for a private briefing. The discussions were described by sources as both a strategy meeting and a progress update for Adelson.