California Online Poker Committee Hearings Due Before End of April 
Posted on: April 16, 2015, 12:05h.
Last updated on: April 16, 2015, 12:05h.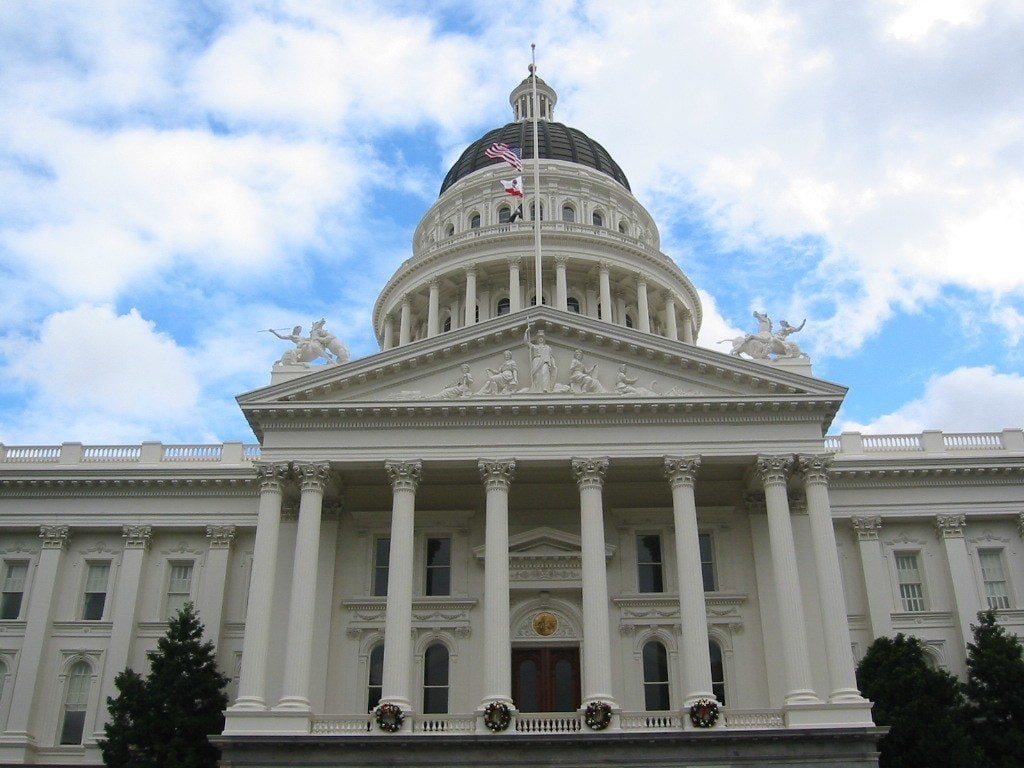 California is likely to get joint Senate and Assembly online poker committee hearings before May 1, which is the deadline for policy committees to hear fiscal bills.
That means hearings are likely to occur later this month, helped along by the fact that sponsors of the latest two "shell" bills, Senator Isadore Hall and Assemblyman Adam Gray, are chairs of Senate and Assembly Government Organization committees.
"Nothing has been finalized or approved, but the chairs of each committee are considering holding a couple of joint informational hearings on the issue so all the new members of each committee have a better understanding of the complexities of Internet gambling," Senate GO Committee Director Art Terzakis said this week.
Terzakis was unable to say what the agenda of the hearing would look like and who would be testifying, explaining "it's too early for that."
In fact, he believes the first hearing may be "just an overview of gambling in California."
Lack of Consensus
Despite this small shift in the right direction, the passage of an online poker bill in 2015 remains an unlikely prospect; a recent report by Morgan Stanley said it foresaw no states opting to regulate in 2015, although it believed that California, along with Pennsylvania, New York and Illinois, would do so within the "next few years."
At the heart of the issue in California is the intransigence of the various different stakeholders on the language of the bills. Along with Hall and Gray's shell bills, which currently contain no language to speak of, two other bills have been introduced this legislative session.
Assemblyman Mike Gatto's AB9 would permit only tribal operators and card rooms to apply for online poker licenses, while Assemblyman Reginald Jones-Sawyer's AB167 would include the state's racetracks. 
Gatto's bill, meanwhile, includes strict bad actor language which would bar an operator like PokerStars from entering the market, while the Jones-Sawyer bill is much softer in its bad actor stance than the bill he presented last year, and appears to leave the door ajar for PokerStars.
Broadly, the stakeholders are split into two camps: the Pechanga tribal coalition, which is against bad actors and the racetracks, and the Morongo tribal coalition, which is open to both.
Pechanga May Derail Process
Pechanga has recently indicated that it might be prepared to reach a compromise on the PokerStars question, if the tribes are able to cooperate together in the market with the online poker giant, but it remains steadfast on its position towards the racetracks.
While this might be considered progress, at least in one direction, the issue of the racetracks remains a big sticking point. Because the legalization of online poker would affect tax policy in California, it would need a two-thirds majority to be passed by the legislature, which probably means that it would need agreement from all parties.
The pari-mutual racing industry, meanwhile, has said it would oppose legislation that excluded it and Governor Jerry Brown has said he would not sign such legislation into law. Unless Pechanga changes its mind, then, online poker will not be legalized in California this year.