Lottery Directors Oppose Online Gambling Ban
Posted on: August 12, 2014, 03:28h.
Last updated on: August 12, 2014, 03:38h.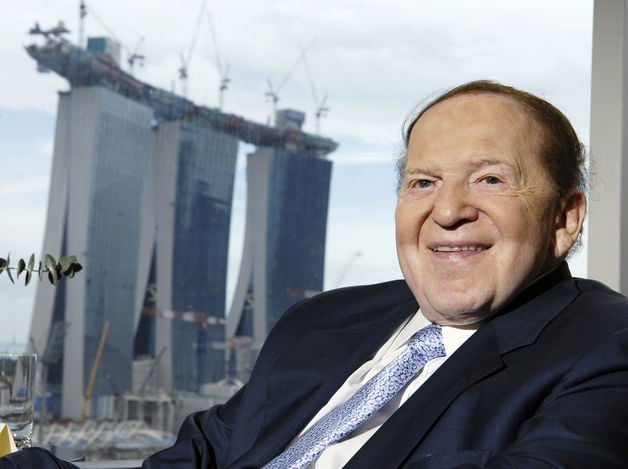 Sheldon Adelson's proposed online gambling ban has attracted plenty of attention, even if it doesn't look like it will come up for a vote in Congress any time soon. It has, however, been effective at getting politicians and industry officials across the country to state their positions on the issue. This week, three state lottery directors made it clear that they're against such a ban.
Taking a Stand
In a statement by lottery directors Jeffrey R. Anderson (Idaho Lottery), Stephen Martino (Maryland Lottery and Gaming Control Agency), and Charles McIntyre (New Hampshire Lottery), the three officials said that lotteries have helped local communities, and that a ban on online gambling services shouldn't be unilaterally forced on all states.
"Because of the important role state lotteries play in investing in our communities – and our states' futures – we are concerned with the recent efforts in Congress to pass a nationwide ban on Internet gambling and lottery sales," the directors wrote. "We firmly believe that all decisions about gambling should continue to be left to each individual state. It should be at their discretion what games, if any at all, are offered and through what manner they are delivered."
States' Rights Emphasized
The statement pointed out that while many states do not offer online lottery products (such as Internet ticket sales), others do, and each state should be able to make their own decision on what was right for their own citizens. It also pointed out that there would be real financial consequences for states if such a ban were passed.
"A recent analysis shows that if this ban, which includes major, unintended consequences to long-standing lottery business practices, should pass, states could lose up to $5.5 billion," the directors wrote. "It would mean less money for schools and fewer teachers. Fewer police officers on the street. Less care for seniors. Fewer services for veterans."
As others have done in the past, the writers also argued that the ban would trample on states' rights.
"Since 1964 with the founding of the first modern state lottery in New Hampshire, states have effectively, safely and responsibly operated lotteries," they wrote. "Should some states choose to employ Internet gambling or lottery sales, the same extensive safeguards and high standards would be put into place. But it's a choice that each state should have the option to make."
C4COP Backs Directors Up
The statement was presented on the website of the Coalition for Consumer and Online Protection (C4COP), a group that opposes Adelson's efforts to ban online gambling. Adelson and his Coalition to Stop Internet Gambling (CSIG) have proposed a bill known as the Restoration of America's Wire Act, which would reverse a Department of Justice (DoJ) ruling that found that most aspects of the Wire Act only applied to sports betting.
That DoJ interpretation opened the door for states to regulate Internet gambling within their borders. That has allowed the states of New Jersey, Nevada and Delaware to offer online poker and casino games, but it also opened the door for online lottery ticket sales, something that has been tried in Illinois and Minnesota.
The North American Association of State and Provincial Lotteries, which represented 52 lottery organizations in the United States and Canada, has also come out against the proposed online gambling ban.