Patriots Owner Robert Kraft Backs "Las Vegas Raiders," as Support Builds Within NFL
Posted on: May 23, 2016, 04:26h.
Last updated on: May 23, 2016, 04:45h.
The Las Vegas Raiders has a nice ring to it, combining the concept of those who pillage with Sin City in a somewhat poetically charming way. And now, support from a key contingent is making more and more people ready to chant the team's potentially new name.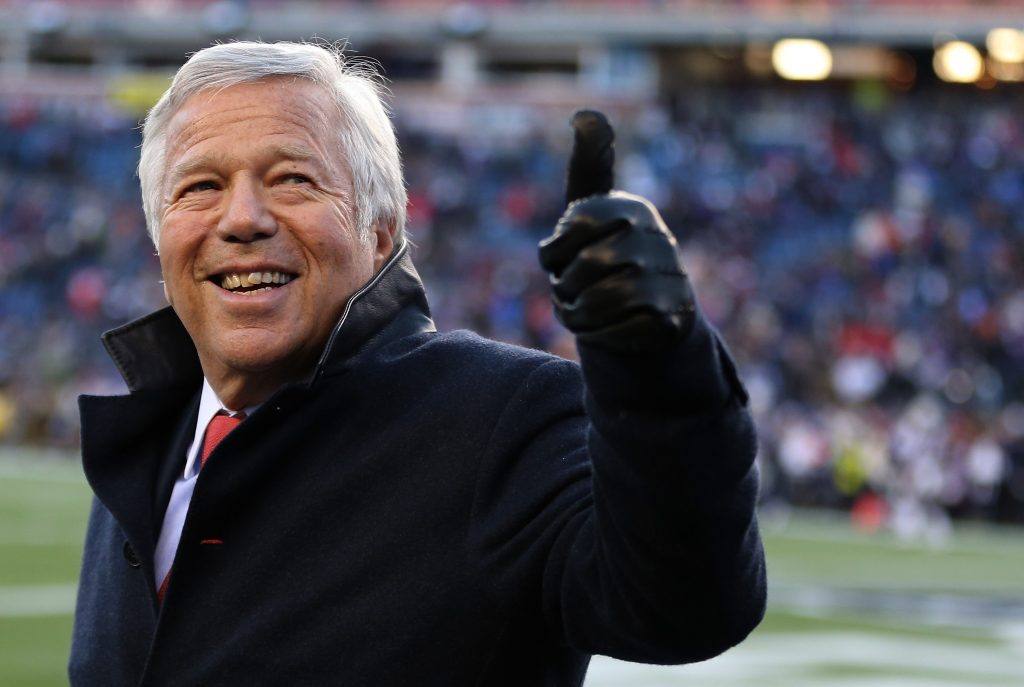 Robert Kraft, owner of the New England Patriots, has added his voice to the growing chorus of support for the Oakland Raiders proposed move to Las Vegas.
The Raiders' lease is up in Oakland, and while owner Mark Davis has been able to secure a temporary extension, his team is in need of a permanent home. Davis thinks a $1.4 billion, 65,000-seat domed stadium on a 42-acre plot north of McCarran International airport in Las Vegas could be the answer. Having the backing of Las Vegas Sands' Sheldon Adelson and his partners isn't exactly hurting the project, either.
Davis recently pledged a "lifetime commitment" to Las Vegas, and, to show he was serious, his own $500 million towards the building of the stadium.
Changing Attitudes
One impediment to the establishment of the Raiders as Sin City's first major league sports team, apart from the inevitably disgruntled Las Vegas taxpayer who will have to foot a chunk of the construction costs, is the NFL'S longstanding anti-sports betting stance.
There are suggestions, however, that the league is prepared to give Vegas the benefit of the doubt, and this is why the support of influential NFL owners like Kraft is so important. In order for the move to become a reality, it would need the approval of at least 24 of the NFL's 32 owners.
"I think it would be good for the NFL," Kraft told USA TODAY Sports. "I know Mark Davis has tried so hard in Oakland. If they won't do it … I want to support him.
"I came into the league in '94. Back then, any exploration of that market was dismissed out of hand. I'm looking where we are today and thinking of the last 10-15 years, and the emergence of new media, with Google and Facebook and the like.
"We're just living in a different world, technology-wise. The [sports betting] risks in Vegas are no longer exclusive to Vegas."
No Longer Poison to Team Owners
Dallas Cowboys owner Jerry Jones recently told ESPN that he felt Vegas would be an appropriate NFL city, although he stopped short of naming the Raiders specifically.
Meanwhile, Bleacher Report NFL writer Mike Freeman described a conversation with an unnamed league owner in his column last week. The owner told Freeman that three or four years ago, the gambling mecca would have had no chance with the NFL.
"Las Vegas," he said, "was considered poison. That's not the case any longer," he added. "One of the things owners see is there's a lot of money to be made there. A lot of money will ease those gambling concerns."
The money, of course, has always been in Las Vegas, but as Glinda the Good Witch told Dorothy of her magical red slippers, the team owners had to see it for themselves.
Most Read