Paddy Power Betfair Reports £47.5 Million Loss Due to Costs of Merger
Posted on: August 25, 2016, 02:00h.
Last updated on: August 25, 2016, 12:53h.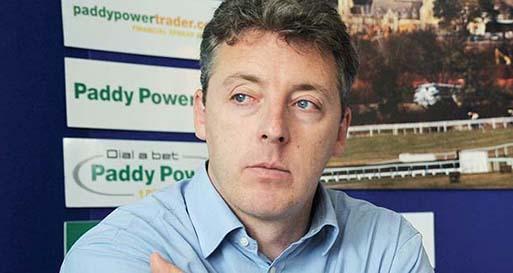 Paddy Power Betfair has reported operating losses of £47.5 million ($62.6 million) for the first half of 2016 in comparison with profits of £106.5 million ($140.5) for the corresponding period of 2015.
CEO Breon Corcoran this week attributed the losses to one-off costs related to the merger between the two betting powerhouses, amounting to £195 million ($257 million) in total. Paddy Power and Betfair agreed terms of their £5 billion ($6.5 billion) merger in September last year but the deal was only finalized on February 2, 2016.   
Thus, short-term losses incurred during through integration, which included some £29 million ($38.2) in advisory fees alone, are expected to be handsomely offset by cost saving synergies of the newly combined company further down the line.   
In fact, Paddy Power Betfair has upped its estimate of future cost saving from £50 million ($65 million) per annum by 2018 to £65 million ($85.7 million) per year from next year.
Much of those savings have come from job losses, with 650 of the combined company's 7,200-strong workforce having found themselves surplus to requirements after the merger.
Revenue Up 18 Percent
"People have been really diligent, there's been an awful lot of hard work done, and promptly," said Corcoran of the integration effort. "Paddy Power Betfair has sustained good momentum through a period of considerable change."
Corcoran also pointed to an 18 percent rise in revenue for the period, to £759 million ($1 billion), as well as double-digit growth across all four of its core divisions. Discounting merger costs, would have reported underlying earnings of £181 million ($238 million), Corcoran said.
Online revenue was up 20 percent at £440 million ($580 million), while Paddy Power's land-based bookmaking shops recorded a 12 per cent rise in revenues to £147 million ($193 million). The company's US and Australian operations also reported growth.
More Consolidation Possible
"The restructuring is now largely complete and the merger synergies are being delivered ahead of schedule," said Corcoran. "We are creating a world class operation by exploiting the unique assets and capabilities of each legacy business, particularly in the key functions of technology, marketing and trading.
"While our industry remains highly competitive and is exposed to the prevailing economic and regulatory environments, our strong market positions, increased scale and enhanced capabilities position us well for sustainable, profitable growth."
Corcoran also refused to rule out the possibility of more consolidation. If the right asset came up at the right price his company would be well positioned to acquire it, he said, but the moment he was focusing on the integration process.