Internet Gaming Entrepreneur Calvin Ayre Appointed Economic Envoy in Antigua and Barbuda
Posted on: August 9, 2017, 02:00h.
Last updated on: August 9, 2017, 01:26h.
In a major career turnaround, online gambling pioneer Calvin Ayre is taking on a new role, advising the independent commonwealth country of Antigua and Barbuda on policies relating to blockchain technology and digital currencies. The Bodog founder's new title will be "Special Economic Envoy."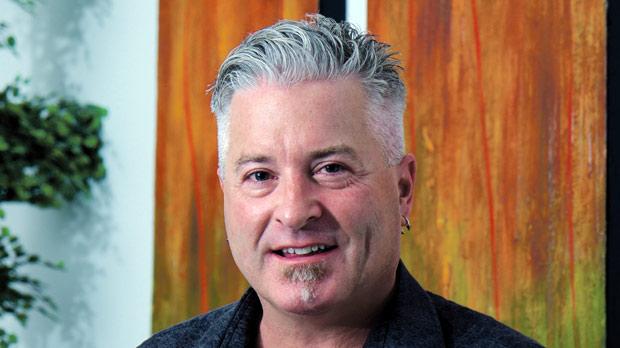 With the popularity of Bitcoin and other decentralized cryptocurrencies continuing to rise, the Caribbean sovereign state wants to make sure it's staying abreast of technological developments. Ayre is the perfect man for the job, as the cyber gaming magnate has focused much of his recent time on digital currencies while partnering with Craig Wright, who is self-proclaimed (although not universally embraced) as the creator of Bitcoin technology.
With regards to his new government role, Ayre said it's "nice to have an opportunity to give back to my adopted homeland." Ayre was born in Canada, but today holds dual citizenship with the motherland and Antigua.
Island Economy Reinvention
Antigua and Barbuda was one of the first jurisdictions to embrace online gambling. That landed its government in hot water when the US began cracking down on internet casinos in the early 2000s.
The United States passed its Unlawful Internet Gambling Enforcement Act (UIGEA) in 2006 and banned offshore operators from accepting deposits from American citizens.
In 2000, Antigua and Barbuda had 100 licensed iGaming companies operating from the island. The country says the industry provided an annual economic benefit of over $100 million, and employed 2,000 people.
After the US placed an embargo on the operators and their payment facilitators, the industry was slashed by over 80 percent.
Ayre, who was only recently cleared by the federal government of felony charges relating to his operating of an online gambling business between 2006 and 2012, reportedly made over $1 billion from his Bodog site. But today, he seems primarily focused on what he believes to be the next internet boom: cybercurrency.
Ayre is reportedly running a tech company in Antigua that completes Bitcoin transactions on the public ledger. In this week's press release, Antigua claims Ayre's group "processes more Bitcoin transactions than any other platform in the world today."
Antigua and Barbuda hopes that under Ayre's leadership, the next wave of internet economic prosperity will return to the island territory.
Bitcoin Prophet of Profit
Investors around the world have been struggling to pinpoint how the future of Bitcoin will unfold. It hit $1,000 in late 2013, less than a year after trading began. But the price would later plummet, reaching a low of about $200 just two years later.
Some financial experts thought a retraction was in order late last year when Bitcoin was back over $1,000. At the time, Ayre made a bold prediction that $3,000 was in its future: he was right.
Since late 2015, Bitcoin has been on a tear, outperforming every stock market in the world. On December 9, 2015, a Bitcoin was selling for about $415. As of Wednesday afternoon Pacific Time, that same coin will cost you over $3,336.