Online Gambling While Drunk More Prevalent in Men Than Women, New Study Says
Posted on: March 20, 2016, 10:00h.
Last updated on: March 18, 2016, 10:24h.
Online gambling is, obviously, one of our favorite activities, even when stone-cold sober. And while we'll admit that we may have imbibed on an occasion or 20 while indulging in this passion, a new study says that we're far from alone.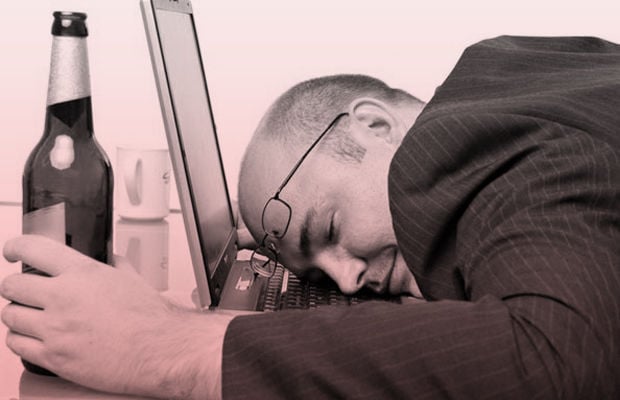 The study also says that men using liquid courage are more likely to throw caution to the winds via online gambling than their female counterparts, who are more likely, to no one's surprise, to indulge in online shopping.
With the consequences of St. Patrick's Day still a recent memory for many, this new study, conducted by finder.com, comes at a perfect time. The website, which promotes everything from payday loans to travel insurance (so take their study data under advisement) reports that 6.2 percent of Americans who turn to online expenditures (something else that finder.com promotes, by the by) while impaired find their way to Internet gambling destinations.
A survey of 3,123 adults revealed that the most common booze-driven purchases consist of shoes and clothes at 7.1 percent, followed closely by gambling and cigarettes. Movies and DVDs come in fourth with four percent, while technology purchases rank fifth with 3.3 percent.
"When people start drinking, they lose their inhibition and good judgment, and blow-outs tend to be on items that make them feel good," finder.com CEO Fred Schebesta told digital news outlet Quartz. "Spending on clothing and shoes is often not a need but a want, and we give into temptation more often when drunk."
After all, every potential purchase looks a little more attractive when a shopper puts on his or her beer goggles.
Surprise: Men Gamble More
The not-so-stunning revelation from the finder.com data is that while women flock to online clothing and shoe stores while tipsy, men tend to sway towards gambling endeavors. In fact, nine percent of intoxicated males spending their money online end up putting it towards gambling-related activities.
Women aren't immune from the temptations of gambling either, though, as four percent of female respondents fessed up to drunken betting.
However, what is rather shocking is that men spend more than women when buying under the influence, period, and in a big way.
"The average amount we spend in an unplanned booze-filled buying session is $139, but the total can vary significantly depending on our sex," finder.com reports. "Men on average spend more than four times as much as women ($233 in a session versus $54)."
The study also revealed that the average American spends $796 annually on alcohol in contributing to the $179 billion domestic liquor industry. Idaho, Alabama, Rhode Island, Arizona, and Iowa top the list of states that spend the most on booze. (How Nevada didn't make this list, we cannot attest).
It's unclear what polling methods were utilized in collecting the finder.com data and what margin of error the study might encompass.
It's All Fun and Games Till It's Not
 Drunk online shopping and the occasional ill-advised purchase is certainly comical in a certain sense.
Sites like drunkMall.com cater to the inebriated by scouring the web for humorous and entertaining products that those who are three sheets to the wind might find interesting.
"While the products featured here are meant to provide entertainment, most items are available for purchase," drunkMall says. Most?
The Internet is a wonderful resource and it would be hard to imagine living without the technology in today's world, but the World Wide Web also deserves our utmost respect when browsing, especially when browsing under the influence.
"Drunken shopping is a money mistake we'd all prefer to avoid," finder.com states. For those prone to shopping addiction and/or those with alcohol dependencies, finder.com recommends disabling cellular data services before drinking and also not storing credit and debit card information on your smartphone or computer.
As if.