Oakland Raiders Picked for HBO 'Hard Knocks,' Oddsmakers Predict Hard NFL Season for Future Las Vegas Franchise
Posted on: June 12, 2019, 12:00h.
Last updated on: June 12, 2019, 12:00h.
The Oakland Raiders will be featured on this year's season of the HBO series "Hard Knocks." It's a casting role the team didn't want.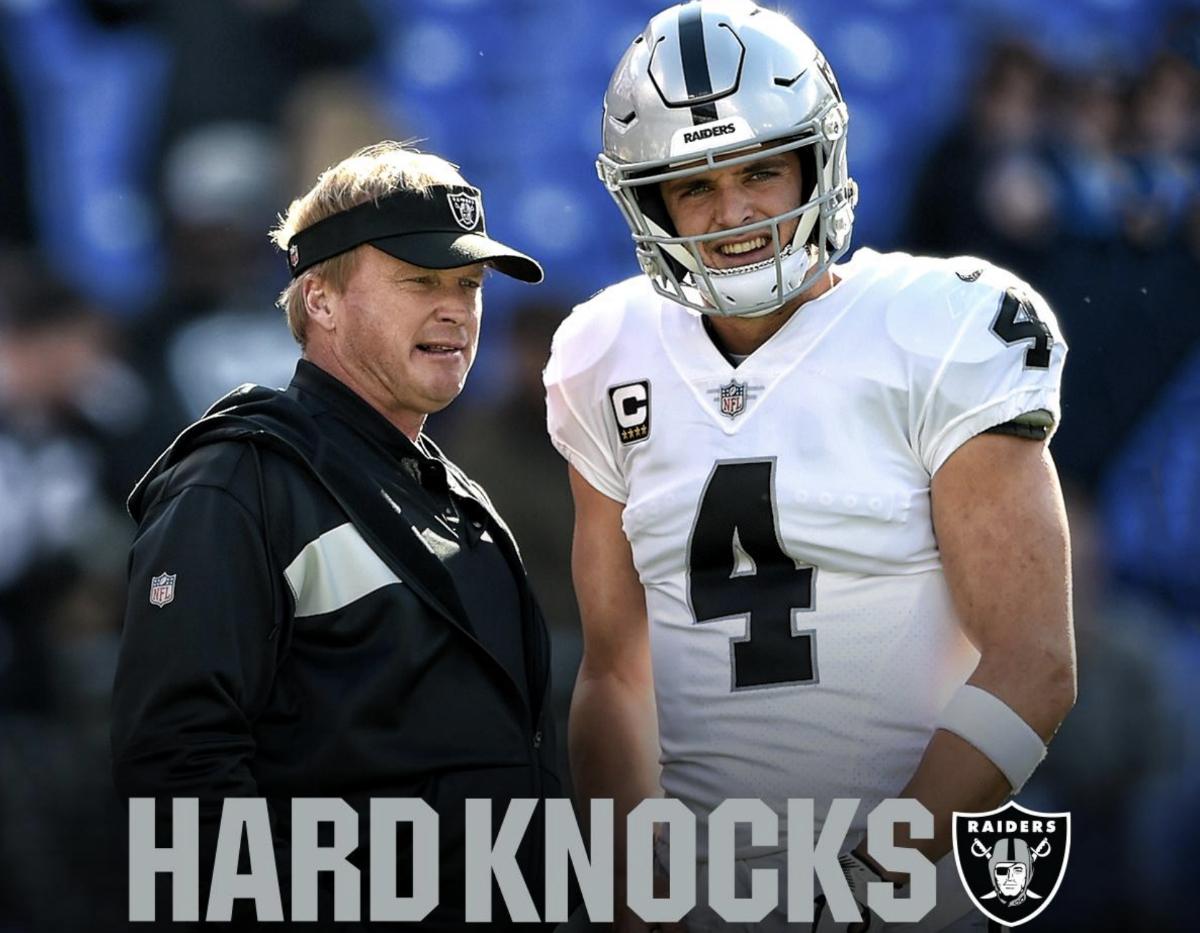 Despite owner Mark Davis and second-year coach Jon Gruden publicly stating they didn't want cameras documenting the team's training camp for the 2019 NFL season, the cast of characters on the Raiders' revamped roster is simply too entertaining for HBO to pass up.
Oddsmakers in Las Vegas – the city that will become the Raiders' home in 2020 – have little faith in Oakland achieving much success this year.
The team's over/under regular season win total is at just six games. The odds of the Raiders making the playoffs are at Yes +550, No -800. If the Silver and Black are able to reach the postseason, bettors will net $550 for every $100 wagered.
As for winning the Super Bowl, Las Vegas has the Raiders at 60/1. If the unthinkable happens, each $100 would return $6,100.
The $1.8 billion Las Vegas Stadium being built just west of the Strip will be the Raiders' home turf. The 65,000-seat domed complex is more than halfway finished.
Raiders Embrace Cameras
HBO reached a deal with the NFL in 2003 that allows the premium cable network, in the absence of a volunteering team, to pick any franchise that has not appeared on the show in the past 10 years. Exemptions are provided for teams with a first-year head coach, or any team that has reached the playoffs in either of the previous two seasons.
Davis had joked he'd rather fire Gruden than have the HBO crews surrounding his organization. He's since changed his tune.
"Everybody wants to be a Raider," the owner said in a release. "Now they'll find out what it takes to become one."
Gruden added, "We've got a lot of adversity we're facing right now with this team. We got a lot of distractions. I think we are playing in three countries. We've got about two months without a home game."
We are in a process of moving. And we are going to try like crazy to keep all of our best players as we head to Las Vegas," Gruden explained.
"Hard Knocks" premieres August 6.
Playoff Odds
Teams appearing on "Hard Knocks" haven't fared well. ESPN Stats & Information reveals that of the 13 seasons, only five have made the postseason, and just two have won a playoff game.
But ESPN writer Paul Gutierrez says this season is more about the drama surrounding the Raiders franchise than the team's season outlook.
Gutierrez points out that newly acquired receiver Antonio Brown is one of the more polarizing players in the league, while middle linebacker was labeled the dirtiest a few years back. Raiders left guard Richie Incognito has a laundry list of controversies.
Oakland kicks off its season September 9 on Monday Night Football. Played at home, the Raiders are favored over visiting Denver by 1.5 points. The over/under is at 43.5 points.